60,000 Q&A topics -- Education, Aloha, & Fun
topic 8250
AMS and ASTM Specifications Sought
2001
I recently posted a letter requesting information about 'free' downloadable MIL & Fed specs. and I was guided in the direction of ASSIST. Thank you for those of you that gave me the information.
I have now got copies of the latest versions of specs. that I require, but I now have a further question. Are AMS & ASTM specs. available to download 'free of charge'? Or are these specs. only available as paying specs? Also, if they are available as a downloadable spec. please point me to the correct site.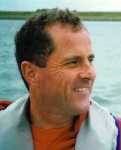 David Grimes
plating company - Farnham, Surrey, United Kingdom
---
2001
The U.S. Government bears the cost of making MIL & Fed specs available for free.
ASTM and similar groups derive a portion of their funding from the sale of their copyrighted specs, so you will not find them available for free anywhere. But they are downloadable from the issuing organization or clearinghouses like IHS and TechStreet, chargeable to your credit card. The cost is about U.S. $25 per spec., depending on how large it is, and I have been well served in this way on many occasions.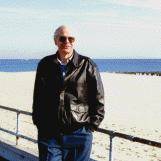 Ted Mooney, P.E.
finishing.com - Pine Beach, New Jersey
Striving to live Aloha
---
2001
I agree with Ted, except that the ASTM price is typically $30.

James Totter, CEF
- Tallahassee, Florida
---
2001
Aerospace Material Specifications (it's a bit redundant to call them "AMS specs") are available from www.sae.org. Yeah, the money from the specifications goes to support the organization, and pays for the editorial consultants and administrative staff. I want to say that SAE gets a real bargain from their consultants, since they're usually retirees whose motivation is to continue contributing. Bud Bloom is the new editorial consultant for Committee B, dealing with processes, and he recently retired after 35 years doing metallurgy at Hamilton Standard. That's a lot of expertise, for which SAE is paying bottom dollar: but it serves both them and Bud. So, that's why there's a charge. Heck, I help write the specs, and I still have to pay for them!
FYI, when you use the search function at sae.org, omit the space between "AMS" and the number. i.e., it's "AMS2700".
Good luck!

Lee Gearhart
metallurgist - E. Aurora, New York
Ed. note, 4/20/06: I would suggest getting SAE specs as hardcopy from a clearinghouse like IHS or TechStreet. AMS downloads unfortunately now foul your computer with DRM technology.