60,000 Q&A topics -- Education, Aloha, & Fun
topic 8230
Cad Plating 101 and Beyond
2001
I restore motorcycles as a hobby and am very unhappy with the cad plating work I have gotten done. I'm looking for very technical information on the "old" vs "new" cad plating methods. I'm a Chemical Engineer so the more detailed & technical the better. I would like to learn how to do very small amounts of cad plating using the "old" methods, ie, pre-1965, in my own work shop. I clearly understand the concerns regarding waste disposal as I've worked as an Environmental Engineer in industry for over 25 years.
Any technical resource(s) would be appreciated.
Charles Bent
- Rockville, VA, USA
---
2001
The 'old' method would be to apply the cadmium plating from a cadmium cyanide plating bath, Mr. Bent.
But I don't believe there really is a universal 'new' method. Some shops still plate cyanide from cadmium cyanide baths, some shops plate it from an acid plating bath such as cadmium sulphate or cadmium fluoborate. And some shops don't offer cadmium anymore, but try to talk you into a substitute such as zinc plating.
Some information about cadmium plating can be found in the Metal Finishing Guidebook article on the subject.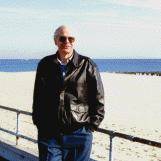 Ted Mooney, P.E.
finishing.com - Pine Beach, New Jersey
Striving to live Aloha