World's #1 finishing resource since 1989
No login needed: Chime right in
topic 8203
Salt Spray Test on Zinc Plated Parts
2001
We have just started a small plating shop to process drawer (furniture) slides. The material to be plated is 1.2 mm thick CR steel. Our customer has specified zinc plating with a recommended thickness of 0.0003". The finish is to be in clear blue. We are getting a salt spray life of between 8 and 16 hours. Is this the normal expectation? How can we increase it 24 hours without going in for a yellow chromate process? What is the co-relation between plating thickness and life in salt spray?
Bomy Dabhoiwala
- Bombay, India
---
2001
I am assuming that you rate your parts based on the first sign of white corrosion. Some people do it based on red rust or based on 5% instead of first sign. Please let us know what criteria you are using to determine part failure.
8 to 16 hours is not very good, but it may be normal for your clear blue. A part's resistance to white corrosion is a function of the conversion coating, which in your case is the clear blue. You can ask the plating chemical vendor how long this particular conversion coating should last in salt spray. If they claim higher than what you are getting, you may want to make sure the plater is applying the film correctly. Conversion coating baths need proper maintenance of temperature, concentration, and pH. They also need to be dumped regularly because of metallic contamination.
Also, make sure you did not damage the conversion coating. Damage can come from post forming processes, cuts, banging on the ground or on other parts, or from temperatures over 225F.
You can get more white corrosion resistance with a more heavy-duty chemical (the yellow you don't want to go to) or by adding a topcoat.
Good luck!

Tim Neveau
Rochester Hills, Michigan
---
2001
For the part you are describing, I would suggest that you plate a minimum of 15 microns, Blue passivate, and use an organic topcoat like GW's Aquaguard 600 at 20 % . This should get you past the 76 hour mark without white rust.
All the best,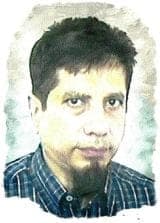 Khozem Vahaanwala
Saify Ind

Bengaluru, Karnataka, India