60,000 Q&A topics -- Education, Aloha, & Fun
topic 8183
Internal Anodization of Coiled Aluminum Tubes
2001
I'm trying to get coiled aluminum(6061) tubes anodized on the inside. The outside can be anodized, if convenient. Internal diameter is 3/8", 1/8" wall, coil diameter is 12" and the piece is about 12 ft long. Good dielectric strength is required. Unfortunately, this means it cannot be anodized straight then coiled.
Al Zeller
Michigan State University - E. Lansing, MI, USA
---
2001
I think I'll slightly disagree with your closing sentence, Mr. Zeller. Countless millions of electrolytic capacitors have been wound from sheets of anodized aluminum. It just may be possible to anodize and then bend.
But whether the tubing is straight or coiled, I think you need to get an anode to run through it. Perhaps a piece of semi-stiff aluminum wire running through it, with insulating standoffs every inch or so, looking like a set of strung beads? But I also think hydrogen and oxygen will rapidly build up during the processing, such that you need to pump solution through the coil, so the insulation beads will have to be substantially 'open' like the face of a tennis racquet.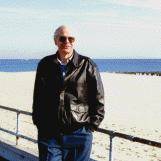 Ted Mooney, P.E.
finishing.com - Pine Beach, New Jersey
Striving to live Aloha