World's #1 finishing resource since 1989
No login needed: Chime right in
topic 8180
Stress Fractures in Plated Q-45 Wheels
2001
I have a 1994 Infinity Q45 with plated alloy wheels (diamond spoke) The car has 150k miles on it and I just noticed stress fractures all around the spoke intersection with the hub...
Could they have over heated the Alloy during the plating process and caused any phase changing of the Alloy materials?
Infinity washes their hands of this because of the plating operation that was done by the dealer and the dealer refuses to accept any responsibility for the integrity of the design... This is a common wheel for this car and the I30 '95-'97 and not something the average joe would look for... I believe it's a real danger too... any suggestions on the cause of the fracture?
Robert Close
- Carlsbad, California, USA
---
2001
On the technical issue, parts are not substantially heated during plating. But you would need to know a great deal about the alloy and the preparation before you could hazard an accusation that something in the dealer's treatment cycle affected the castings. I tend to doubt it, but that's no more than an educated guess from a person who hasn't seen the castings, doesn't know the alloy, and has no clue what the dealer did to them.
If you think it's a real danger you should try to contact the National Transportation Safety Board. They may be concerned, or they may decide it is likely a local issue with a particular dealer--but in either case you will have done what you can do in terms of civic obligation.
In terms of your own car, the fact is that it is 7 years old. I'm not surprised that the manufacturer and the dealer are not interested in a solution to the problem which involves something other than you buying new wheels after you got 150,000 miles of use out of them. If I were the dealer I'd offer you a good discount on a set of replacement wheels.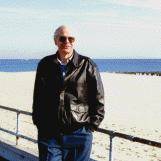 Ted Mooney, P.E.
Striving to live Aloha
finishing.com - Pine Beach, New Jersey