Where the world gathers for
plating, anodizing, & finishing Q&As since 1989
-----
How to deal with sludge accumulation, disposal, blockage, & cleanup in zinc phosphating
Q. We are installing a spray zinc phosphate bath. Currently having concerns about how the circulation pumps, risers and nozzles will handle the sludge? What is the correct solution to this?
Filter press? Centrifuge pump? Or any other filters available?
Also, the pump used , can it have a CI body, CI impeller?
Our plant manufacturer thinks so -- but chemical supplier wants SS pump.
Our phosphate chemical works at ambient temperature (by Nihon Parker)
Sahib singh
- Chandigarh India
July 1, 2022
A. Hi Sahib. Zinc phosphate is an acid solution, not an alkaline solution, so personally, I would use stainless steel.

Sludge is a constant battle in phosphatizing and can be addressed by using the optimum chemistry to minimize it, the use of electropolished 316SS where practical & affordable to minimize "tooth" for the sludge to grow on and adhere to, followed by planning for its removal.

Modern filter presses are great devices but unfortunately they run asymptotically -- very fast after cleanout but at a crawl as they are almost full, then at half a crawl for another hour, then at a tenth of a crawl for another four. With 2 filter presses or even 3 they might be made suitable, but a single filter press doesn't seem to be a good answer to phosphate sludge, which builds continuously.

If you can find an old style gravity filter with a stainless steel conveyor belt and a long roll of disposable newsprint, I think they are ideal. They have a float switch that turns on (or speeds up) the conveyor if the sludge layer on the paper is too thick and it's not keeping up; and turns it off (or slows it down) when it's filtering well enough; the newsprint and the sludge it has filtered fall into a garbage dumpster.

This thread has some good answers for dealing with blockage and cleanup.
Luck & Regards,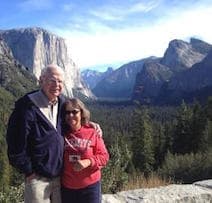 Ted Mooney
, P.E. RET
Striving to live Aloha
finishing.com - Pine Beach, New Jersey
---
---
↓ Closely related postings, oldest first ↓
---
---
Q. Dear friends,
We are doing Phosphating on car bodies. We clean Phosphating tank every month. With only water it is difficult to remove the Phosphate sludge from the tank & inside of pipings.
I want suggestion for better cleaning conditions.
Thanking You,
Ramesh Pukale
- Bangalore, Karnatak, India
2001
A. I would recommend using an inhibited hydrochloric acid. Get the concentration to about 5% v/v. Be sure that you get the solution up over 120 degrees F and then start circulating for a couple of hours. Keep extra acid on hand to keep the pH down - the pH will rise as the scale is dissolved. Neutralize, drain, remove debris and loose scale, rinse, rinse, and recharge to production specs. This should provide a good basic cleaning procedure and can be adjusted to your specific needs.
Dan Brewer
chemical process supplier - Gurnee, Illinois
---
---
Q. Comments: I would like to know the different processes used for Sludge removing in a spray Zinc Phosphating process. What are the criteria while selecting a system? What is the effect of temperature on sludge formation? What should be an ideal temperature for Zinc phosphate bath? And what are the different methods used for heating this bath?
Kindly reply.
Best regards,
Kuber U.V.
Intech Surface Coating Pvt. Ltd. - Pirangut, Pune, Maharashtra, India
2002
A. Zinc phosphate sludge is always present in pretreatment processes. The best way to get rid of it is with regular cleaning with biologically active enzymes. Major automotive companies locally use this method and never have plugged nozzles, risers or heat exchangers. These enzymes also cost a fraction the usual nitric acid treatment does.
Edward James Petermann
- Cambridge, Ontario, Canada
---
A. To remove sludge use a 1% HCl solution. Use an online sludge separator to remove the sludge continuously.
Ravi V Ravichandran
- Chennai TN India
August 9, 2015
---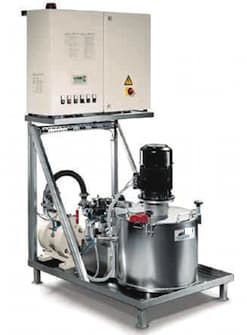 A. Consider use of Centrifuge Separator for phosphate sludge removal. The high centrifugal force can separate solids up to 5 microns or below at high efficiency. It is an online process and hence the phosphate tank is cleaned continuously.
Nitin V.
- Pune, Maharashtra, INDIA
December 31, 2019