60,000 Q&A topics -- Education, Aloha, & Fun
topic 8130
What is "Diamond Like Carbon" in PVD Technology?
2001
Dear All,
I would like to know the principle of "diamond like carbon" sputtering layer in PVD technology.
If you know it, please say something to me. Thanks.
David Koo
- Hong Kong
---
2001
Diamond-like carbon is a carbonaceous coating that has a mix of diamond bonds to make the surface hard and graphite bonds to give it a low coefficient of friction.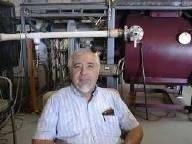 Jim Treglio

PVD Consultant - San Diego, California
---
2001
Diamond-like-carbon (DLC) is a carbon coating that is a mixture of graphitic-bond and diamond-like bond crystal structure. The graphitic bonds are within the crystal planes and diamond like is are also within adjacent planes. Depending on the process, it has varying content of diamond structure resulting in proportional variation in hardness. If the bonding is aided by hydrogen coupling, it is called hydrogenated DLC; with pure carbon bonding it becomes intrinsic DLC. The bonding can also be aided by metallic impurities to enhance various coating properties.
Mandar Sunthankar
- Fort Collins, Colorado