World's #1 finishing resource since 1989
No login needed: Chime right in
topic 8079
How to Etch Perspex (lucite, plexiglass)
2001
Q. Hello!
What tool do you acid etch with?
Can I etch on perspex?
You see I want to re create the effect of the trails of an ice skater's path along the ice.
Jade Hill
- Nottingham, UK
---
2001
A. Jade,
You'd have a helluva time trying to acid 'etch' acrylics as they are all very acid and alkali resistant.
What about using a mini-drill and 'scoring' a pathway? Heck, experts often make up full design 'drawings' of trees, etc., via mechanical etching and then illuminate the bottom edge so that the etched markings stand proud.
And if you make a mistake, ah, you'd have to buff away the scoring if it's not too deep.
An acrylic supply house, i.e., Perspex in your case, might be able, should be able to give you name of an artist who does this type of work and then you could ask him/her.
Cheers !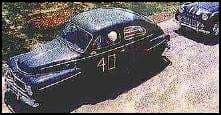 Freeman Newton [dec.]
White Rock, British Columbia, Canada

(It is our sad duty to advise that Freeman passed away
April 21, 2012. R.I.P. old friend).

---
October 22, 2009
affil. link
"Installations and Experimental Printmaking"
from Abe Books
or

A. Dear Jade,
I'm not sure if this information is applicable to the effects you wish to produce, but there is an artist Kaori Maki who produces prints using perspex and paint stripper.
Quotes from book 'Installations and experimental printing'

1 Dry and smooth the surface of the perspex
2 Pour paint stripper onto the plate; metallic tools or cardboard must be used to control the liquid.
3 leave the plate in the sunlight or if necessary use a heat gun or hair dryer. It will start reacting by bubbling
4 Leave to dry. best one week.
5 make sure all the bubbles are open, break with needle if necessary
6 wash plate with cold water, remove slime
7 print as etching
David Brown
- Llanelli, Carmarthenshire, UK
---
---
February 26, 2016
Q. Hi -- I have recently tried to etch with paint stripper following a book. Unknown to us, we did not leave the plates in sunlight, we left them somewhere sheltered because we didn't want any rain to wash the stripper away.
A week later, we found that the stripper on the plates must have frozen over.
Is there a way to now remove the stripper without damaging the etching? (we have tried soaking it in hot and cold water neither worked).
Would something like white spirit work?
Charlotte Maskery
- Christchurch, Dorset, UK
---
February 27, 2016
A. Hi Charlotte
I would not waste time with paint stripper.
There are so many possible formulations that the chance of finding one that works is slim.
Perspex is poly methyl methacrylate and is soluble in a number of organic solvents,
Many years ago I both etched and dyed perspex. I seem to remember that butanol was the solvent of choice.
It depends on your actual application but, if you are trying to form an image, you will need a resist that will withstand the etchant.
Or you could just contact the manufacturer http://www.perspex.co.uk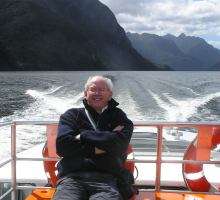 Geoff Smith
Hampshire, England