World's #1 finishing resource since 1989
No login needed: Chime right in
topic 8043
UV Curing Opposed to Gas Oven Plus UV Compatible Paint
2001
Hi there,
At the moment we cure the paint on our steel components in a gas oven, but I have read an interesting article about UV curing that cures almost instantaneous.
Presently it takes approx. 30 mins curing time using the gas oven, and therefore considerable time would be saved. Does anyone use UV curing in their process?
I realise I would also have to change my powder paint to be compatible to this curing method. If anyone knows anything about this, please let me know.
Thankyou,
Lisa Wallace
- Belfast, Northern Ireland
---
2001
Curing powder, using UV is a recent development for temperature-sensitive substrates such as MDF, PU-insulated steel sheeting, shock-absorbers, etc.
7
The curing is as follows: first the powder is heated up to approx. 100-120 °C in order to melt and to flow. The curing is triggered by the UV radiation. As the UV intensity must be equal to all the surface, this system is only useful for flat and/or rotational-symmetrical parts.
For speeding up curing of powder in a "standard" situation there are a lot of other possibilities, such as IR, NIR, IR+high-speed convection, etc. What to use depends on parts, sizes, actual situation, etc.
Best regards,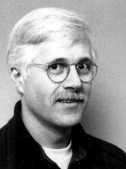 Remmelt Bosklopper
- Enschede, The Netherlands