World's #1 finishing resource since 1989
No login needed: Chime right in
topic 8042
Material of Construction for Anodize Strip Tank (phosphoric/chromic acid)
2001
Can anodize stripping solution, i.e., phosphoric/chromium trioxide be used in a stainless steel tank for heating and stripping, or should it be stored and used in a plastic vessel/tank?
Kind regards
Steve Power
anodizing shop - Nelson, Australia
---
2001
I would go with the stainless tank on this one..I believe 316L is recommended, the plastic tank would have to be heavily reinforced due to the temperature of the chrome/phosphoric mixture.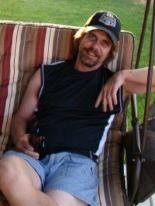 Marc Green
anodizer - Boise, Idaho
---
2001
Steve.
The ignoranti, such as myself, could far easier answer your question if we but knew the temperature of the mix ... and also the tank size/capacity would be a useful guide.
Marc is maybe 100% right in promoting a stainless tank as he is more aware than I am of the temperatures.
But here's a guide on the dual laminates, ie. professionally made fiberglass reinforced armored thermoplastics based on max. service temperature for pipe @ around 100 psi. However, I'd play safe and NOT weld on any outlets but use tank adaptors as I think that you might get stress cracking around the welds of PE and also with PP.
Cheers (and where the heck is Nelson in Oz?)
PVC 80 °C
CPVC 90
PP 80 PVDF 140
FEP 200 one of the weldable fluorocarbons
You might try the 'local' manufacturer (Engel process) of rotationally molded Poly tanks. They should be good for a max. temp. of 150 °F ... and if rectangular (we have them to 500 imp gals in Canada) they can 'bow' so they'd need some horizontal stiffeners (wood, metal, whatever).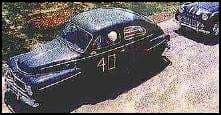 Freeman Newton [dec.]
White Rock, British Columbia, Canada

(It is our sad duty to advise that Freeman passed away
April 21, 2012. R.I.P. old friend).