60,000 Q&A topics -- Education, Aloha, & Fun
topic 8010
Volvo spec for Zinc-Iron Plating -- Can Zinc with Topcoat Equal It?
2001
Q. A customer of ours wants to use Alkaline Zinc plating instead of Zinc Iron plating with silver free black chromate, as they have been advised by an alkaline zinc supplier that alkaline zinc used with a silver-bearing black passivation & topcoat, passes a salt spray test just as well as regular zinc iron and silver-free black can perform the Salt spray test.
If this were true, why would people go to the trouble of developing and maintaining costlier Zinc alloy baths in the first place ? May I say that we are trying to meet a VOLVO spec here.
How differently would the zinc iron alloy plating behave in the real world vis-a-vis an alkaline Zinc plated part which passed a Salt spray test ?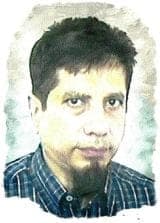 Khozem Vahaanwala
Saify Ind

Bangalore, Karnataka, India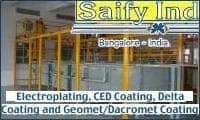 ---
2001
A. Hi KV. My experience, which is certainly not all-inclusive, indicates that the main reason people prefer zinc-iron plating for black chromate is the color stability rather than the salt spray resistance. Those silver-based black chromates used on plain zinc tend to turn different colors on you, whereas my limited experience is that the black chromates on zinc-iron will stay black.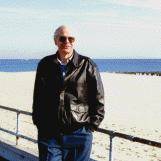 Ted Mooney, P.E.
finishing.com - Pine Beach, New Jersey
Striving to live Aloha
---
2001
A. Khozem,
My company currently uses both platings: alkaline zinc and alkaline zinc-iron. Zinc-Iron definitely will last longer in salt spray that plain zinc. I have done side-by-side salt spray tests on these platings and have witnessed a significant difference. Zinc-Iron will also be the easiest plating to use if you need a good black color. However, zinc-iron is more expensive than plain zinc.
You must find out how long the part needs to last in salt spray and/or real life. If the specification for your part is only 150 hours or so, then plain zinc is all you need. You do not want to pay for a better plating if the less expensive one does the job just as good. Locate a copy of this Volvo spec and determine what the customer needs. If plain zinc passes the spec, then they should not be paying for more than what they need.

Tim Neveau
Rochester Hills, Michigan
---
2001)
Q. Dear Mr Mooney & Mr Tim, TQ for your inputs.
Yes the Silver free passivation used on Zinc Iron is not UV sensitive, and hence stays black longer than Silver containing passivations, but its the Silver-free which gives the higher corrosion resistance.
The Volvo Spec in question (5732) is clearly for Zinc Iron which calls for 260 hours to white rust. I believe in the integrity of the Zinc Iron deposit itself which reduces the rate of corrosion, by making the Zinc less active and hence the deposit lasts and lasts in real life apart from 1000 hours to red rust in a SST.
My question is again, can a topcoat which does not have these above mentioned properties of Zinc iron, take its place ?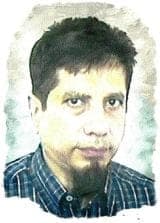 Khozem Vahaanwala
Saify Ind

Bangalore, Karnataka, India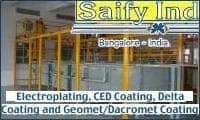 ---
A. Hi again. Well, perhaps nobody knows the ultimate life of zinc-iron plating yet because it takes a long time to find out? The situation reminds me of salespeople who say their new coating will outperform galvanizing, although there are galvanized structures out there 75-100 years old and nothing else has yet come close. How will we actually know short of waiting a hundred years? :-)
Still, alloy zinc plating may do two things that plain zinc cannot do. First, yes, you can engineer the electromotive potential so that it is where you want it, perhaps just barely more cathodic than steel. That way you limit the galvanic voltage that is causing the corrosion and reduce the corrosion rate of the plating, as you allude to. Secondly, it is possible (but I don't know the actual case) that the corrosion products of zinc-iron and other alloy platings are more tenacious and non-porous than those of plain zinc, just as aluminum and titanium end up being more corrosion resistant than steel, despite being more active, because their corrosion products are more tenacious and non-porous.
Regards,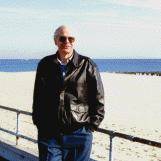 Ted Mooney, P.E.
finishing.com - Pine Beach, New Jersey
Striving to live Aloha
---
---
Volvo spec 5732,104 for Zinc Iron Plating
November 22, 2013
Q. Hello ,

I need some help of an expert in the Volvo plating spec here.
One of my plating contacts has come up with an interesting assertion.

He is telling me that the Zinc Iron 5732,104 Volvo spec is now obsolete and replaced by a Geomet 500 Silver spec.

It sounds really weird to me since I know a lot of suppliers who still do the Zinc Iron.
What I'm hoping to have here is somebody who can say yes it is obsolete because ..., or no this guy is just crazy.
Jimmy Young
- Mentor, Ohio, USA