World's #1 finishing resource since 1989
No login needed: Chime right in
topic 8009
Tin Plating
2001
I am running a Potassium Stannate tank
I have recently had problems with small components being spotted. These spots are black and are not on every component. (Could they be gaseous in origin?)
Tin level are about 140g/l
Potash about 23g/l
Does anyone know if carbonates could cause this?
Anodes are correct colour and standard conditions are maintained with entering the solution live.
Any ideas
Bernard Irving
- United Kindom
---
2001
When tin plating I have found that black spots are from after the parts are plated that there is acid contamination, either from poor rinsing, improper (acidic) final dip, something of that type.
Chris Snyder
plater - Charlotte, North Carolina
---
2001
You have some type of contamination on your tin bath.
Joel Garcia
- Mcallen, Texas
---
2001
You didn't say if it was visible directly from the plating tank or after drying and inspection. If your deposit looks smooth and uniform out of the tank, then it's in the post plating steps. I assume they are barrel plated since you said they were small components. Rinsing is critical for parts that nest.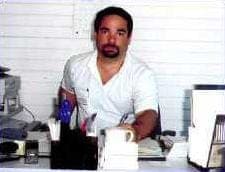 Jim Conner
Anoplex - Dallas, Texas USA