topic 7984
What ferrous material is fully resistant to hydrochloric acid?
A discussion started in 2008 & continuing through 2017
February 18, 2008
ACRONYMS:
HCl = hydrochloric acid
Q. Can anybody suggest which metal is most suitable to work in contact with HCl acid?

Thanks
Mazhar
Mazhar Ahmed
Mechanical Engineer - Dubai (U.A.E)
---
February 19, 2008
A. Hi, Mazhar. You can probably rule out all of the common grades of stainless steel. But I think you will have to describe the concentration, the trace contaminants like copper, and the temperature and exposure conditions before an actual material selection can be made. Good luck.
Ted Mooney, P.E.
finishing.com
Pine Beach, New Jersey
---
February 20, 2008
A. Hi Mazhar Ahmed,

The best metal would be Hastelloy-B, having a corrosion rate of <0.02 inches/year according to "Chemical Engineers Handbook" [link is to info about book at Amazon]; Properties of Materials, Table:23-4.

Your next best material would be a polyester or polyethylene tank supported externally with a steel structure which you would coat with a thick epoxy paint.

Good luck,
Bob Calliham
technical consultant - Newton, North Carolina
---
---
(2001)
Q. I am running a process that has Hydrochloric acid gas as a result of a chemical reaction in a welded constructed box that will be made from one of the above materials. This process will be running 24 hours a day, 5 days a week, for 8-10 years. The box temperature will be 65 ±2 °F. I need to know the best type of material to use and/or the coating needed to protect it from the HCl acid gas condition.
Is there a coating for aluminum or stainless steel that will resist HCl gas in these conditions?
Hugh Walton
- Auburn Hills, Michigan, USA
---
(2001)
A. Hugh !
Well, there are not many metals that will stand HCl over a short or a long time including 316 ss. Maybe Hastelloy C, Carpenter 20 and Titanium ... that's if you've got lots of $$$ ... which you must have if you don't want an alternative.
There is a simpler solution, a very low cost idea. That is to use plastics ... and most plastics should take that low temperature HCl till the cows come home.
Use PVC, ABS, PP, PE ... and for more $$$, use CPVC, PVDF and the weldable fluorocarbons... even fiberglass (but don't use boat resins!).
The other side of the coin is that I'd assume your 'gas' will contain some moisture ... and if you exhausting that to atmosphere you'll not only have a corrosion problem, but ah, you may have to 'scrub' the fumes! And if that is necessary, oh dear, you'll need a fan and some sort of scrubbing arrangement. And even if your HCl gas doesn't contain any moisture, it sure WILL when it hits the outside air.
Cheers !
Freeman Newton
White Rock, British Columbia, Canada
(It is our sad duty to
advise that Freeman passed away
April 21, 2012. R.I.P. old friend).
---
August 12, 2008
A. Hi Hugh,
For your HCl fume resistant material, you can choose Hastelloy with PTFE coating. Since operating temperature is 65 °C this coating may resist long. You can also try fiberglass lining, but porosity is to be controlled.
Teflon is also a good solution but rigidity is to be seen.
Best may be the first option.
Sundar
Sundar Ramaswami
- Alkhobar, Saudi Arabia
---
---
August 16, 2008
Q. I have same problem. I have a rubber lined agitated vessel to digest rock phosphate with HCl. However, life of agitator lining as well as vessel lining is very short due to abrasive nature of system. Rock phosphate normally has unreacted silica/quartz. What material/coating/lining is suggested?
Ikram ul Haq
fertilizers - Lahore, Punjab, Pakistan
---
---
(2001)
Q. I'm also looking for solution to this problem but the only difference is instead of HCl gas, its HCl in liquid form. Your suggestion on using plastics is feasible but my additional problem is I need that plastic to be conductive with low voltage high current typically found in metal electrodeposition such as zinc, gold, copper, etc. on ferrous metals. Any suggestions?
Anthony Austria
- Philippines
---
(2001)
A. Hi Anthony,
A conductive plastic? Well, I guess that they might exist and recall the 'tanker' companies back in ye olden days oxidizing some plastic cladding to make it conductive in order to safely ground a load.
I've got but one idea. That's to use Carbon Fibre ... I've never used the stuff, nor seen it, for that matter. You will know that a matrix of that and an epoxy or polyester gives an enormously strong structure (satellite components, racing car bodies, hi tech hockey sticks, golf clubs, fishing rods, etc.).
But it's CARBON fibre ... and surely carbon must be conductive.
Hence, if you had your tank made out of (FRP) fiberglass and could line the 'inside' with some exposed carbon fibre, that should work but would not if the C.F. were fully resin coated,
Solution: Get a FRP tank made with a coarse and unfinished interior (in order to get a good bond to which you won't get if it's a good and shiny resin rich surface). Obtain the coarsest carbon fibre you can buy, ideally woven roving. 'Glue' that carefully to the inside using resin BUT don't fully coat that material, leave the 'outside', so-to-speak, uncoated so that exposed C.F. is showing. Now you should have a 100% conductive surface.
That's the best I can do to help you. I hope it works.
Cheers !
Freeman Newton
White Rock, British Columbia, Canada
---
---
(2005)
Q. I too am facing the same problem -- unable to find the right material resistant to HCl @700°C?
Tried ceramics: failed. If you have any suggestion I will really be grateful.
VIPUL MAHUVAKAR
- Mumbai, Maharashtra, India
---
---
April 6, 2011
Q. HI, MY NAME IS FRANSWA FROM SOUTH AFRICA.
I'VE GOT A NEW LEACHING PLANT THAT I'VE RECENTLY BUILT WHERE I ACTUALLY LEACH MY PRODUCT IN CONTAINERS FULL OF HYDROCHLORIC ACID THAT GETS BOILED ON A HOTPLATE THAT'S INSIDE THE LEACHING CABINET. HOWEVER IF THERE IS A SPILLAGE OF ACID, IT DAMAGES THE HOTPLATES. WHAT MATERIAL CAN BE USED FOR COVERING THESE HOTPLATES THAT CAN ACTUALLY HANDLE THE HEAT AS WELL AS BEING HCl-PROOF. I WOULD BE GLAD IF THIS COMMUNITY OF PEOPLE CAN ASSIST ME. IT WOULD BE HIGHLY APPRECIATED.
Franswa Cretten
engineering projects - springs, gauteng, south africa
---
April 6, 2011
A. Hi, Franswa.
I have seen teflon "bakeware liners" that might serve your needs.
Regards,
Ted Mooney, P.E.
finishing.com
Pine Beach, New Jersey
---
---
Need to find a conductive metal resistant to concentrated hydrochloric acid
(2007)
-- this entry appended to this thread by editor in lieu of spawning a duplicative thread
Q. Hello

I am trying to find a metal/ alloy that will conduct electricity but at the same time not corrode when exposed to Concentrated Hydrochloric Acid.

Is there such a metal?

Temperature could vary from 25 to 200 °C. A corrosion rate of o.ox mm a year is what I am looking for.

Thanks,
KEITH WALDER
Consumer - Aberdeen, Scotland, United Kingdom
---
---
(2007)
A. Gold.

Robert H Probert
Robert H Probert Technical Services
Garner, North Carolina
---
(2007)
A. Gold, Platinum and other precious metals meet your requirement.
Guillermo Marrufo
Monterrey, NL, Mexico
---
(2007)
A. As one should always assume, responses here should not be assumed to be consulting responses that assume any responsibility for outcomes.

Virtually all metals and alloys of metals conduct electricity. The next question is, How well do you need it to conduct?

As far as being resistant to hydrochloric, up to 200 °C, I don't have any references that cover metals in HCl beyond its boiling point. The boiling point varies with concentration but peaks at ~230 °F or ~110 °C. If the boiling point is satisfactory, then an older volume of "Corrosion Engineering" by Fontana and Greene =>
shows that Chlorimet 2, Tantalum, Hastelloy B (if the solution is free of chlorine), Zirconium, Silver, Platinum, and a grade of material called Impervious graphite, will all contain this acid from room temperature and low concentration up to 40% and boiling. Out of these, silver is by far the best electrical conductor.

Pfaudler 53 glass (presumably non-conductive) is shown as resistant at higher temperatures, where it would need to be under pressure.

Impurities, or aeration of the acid, may affect the resistance of its container to attack.

I would recommend retaining an expert in your locality to deal with this hazardous material.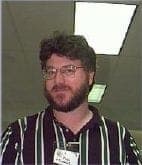 Paul Tibbals, P.E.
gas & electric
San Ramon, California, USA
(My opinions are not related to nor a statement of my employer's)
---
(2007)
A. Tantalum is compatible with concentrated (38%) hydrochloric acid to 200 °C according to compatibility guides. Its conductivity is about 1/5 that of gold but slightly higher than that of Pt.
Ken Vlach
- Goleta, California
Finishing.com honored Ken for his countless carefully
researched responses. He passed away May 14, 2015.
Rest in peace, Ken. Thank you for your hard work
which the finishing world continues to benefit from.
---
(2007)
A. I think that Titanium metal is suitable and cheap& will fulfill your requirement. For which process do you want?, please explain clearly.
Rabish Kumar Dubey
- Mumbai, India
---
(2007)
!!. I do not agree with the last posting. Titanium is attacked by hot hydrochloric acid.
Guillermo Marrufo
Monterrey, NL, Mexico
---
December 19, 2013
!! Titanium is not resistant in reducing acid applications, such as hydrochloric or sulfuric acid.
Rick Young
- Kokomo, Indiana, USA
---
---
April 22, 2012
-- this entry appended to this thread by editor in lieu of spawning a duplicative thread
Q. I have an application where I need to heat concentrated HCl to about 90° C. I am not getting the correct metal which can resist hot conc. HCl. At present I am doing in a glass vessel. Glass lining is very costly. Can I use SS 316L or any other metal or alloy that can withstand HCl? Also from where can I get this alloy.
Amit Kumar
- Surat India
---
---
Need low cost alternative to Hastelloy B for Boiling HCl Acid
December 16, 2013
-- this entry appended to this thread by editor in lieu of spawning a duplicative thread
Q. Hello Guys,
If anybody can help me to suggest some material which will stand 110 °C in Boiling acid like HCl as an alternative to carry out Pickling of Titanium sheets. Hastelloy is an option but I don't want to go for that because of the cost.
Tauseef dar
- Abu Dhabi UAE
---
December 2013
A. Hi Tauseef. Why not Teflon or similar lining material?
If PTFE linings won't do, please investigate Tantaline or a similar coating/cladding process, as only tantalum and the precious metals are more resistant to HCl than Hastelloy to my knowledge. Tantalum coated stainless steel is reportedly significantly less expensive than Hastelloy.
Regards,
Ted Mooney, P.E.
finishing.com
Pine Beach, New Jersey
---
---
September 23, 2015
Q. I need to produce hydrochloric acid in a concentration grade of 25%-30% in a very small scale of one gallon a week according to one of these formulas:
1)NaCl+NaHSO4+->Na2SO4+HCl
2)2NaCl+H2SO4->Na2SO4+2HCl

The problem is that the material to construct the reactor all are based on the HASTELLOY-B-3 OR HASTELLOY C276, which are very expensive (one square meter costs 3330$)
So my question is:
If there is any material that may subtitute for those alloys (some kind of composite material or an heat resisting glass) that would be cost effective and would resist the corrosion and temprature required for the HCl production?
I need it urgently for refining precious metal.
Thak you for your collaboration.
jeovanny viteri
quimecua - guayaquil, Ecuador
---
September 24, 2015
A. Hi Jeovenni
For that quantity I would use standard laboratory glassware.
5 Litres is a common size
A quick web search of laboratory suppliers Equador offered several options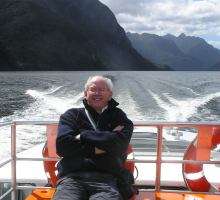 Geoff Smith
Hampshire, England
---
September 24, 2015
A. If you can buy sulfuric acid, why not buy HCl. It would probably end up cheaper and would not be the problem with the Haz wastes.
HCl is available in glass up to 2.5 L and in plastic from 5 gal to 55 gal.
Pool acid is weaker but should be more readily available.
James Watts
- Navarre, Florida
---
---
February 23, 2017
Q. Hi, I have an specific requirement for HCl 5% at 105 °C, which metallic materials can stand it at these conditions?
Camila Marín
University of Antioquia - Medellín, Antioquia, Colombia
---
March 25, 2017
A. Hi Camila,

One of the high corrosion resistant alloys, such as Inconel will probably be your best choice over a typical stainless alloy. Having anything fabricated from Inconel will be the difficult and expensive part.
Jim Conner
Anoplex - Dallas, Texas USA
---
March 26, 2017
A. You might want to evaluate Hastelloy C, or possibly monel.
Lyle Kirman
consultant - Cleveland, Ohio
---
March 28, 2017
Glass and enameled steel can withstand the hydrochloric acid.
Good luck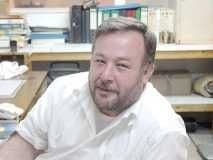 Cair Shishani
aircraft maintenance - Al Ain, United Arab Emirates
---
---
June 7, 2017
Q. Does anyone have any experience of constructing a RCC Storage tank with suitable protection to store Hydrochloric Acid (30-34%) at 40-50 °C? HCl would have some soluble organics (Benzyl Chloride, Benzyl Dichloride, Benzaldehyde, Benzyl Alcohol) from 500-1000 ppm. I understand that neither FRP with normal vinyl ester resin nor any thermoplastic is suitable.
Vinod Trivedi
- New Delhi, Delhi, India
---
---
August 17, 2017
Q. Hi I want to design a Reactor which uses hydrochloric acid in high concentration and in temperatures about 150 °C-200 °C and I have read everywhere about tantalum treated stainless steel and its cost effectiveness but my question is However tantalum corrosion rate is very small but on the other hand, in tantalum treated materials, tantalum would be a very thin layer on the surface of the main metal, therefore is the matter of time, can I use tantalum treated materials for a long time (like 10 years) contact with high concentration of HCl? How much time it can stand HCl?
Thanks
Ahmad Rabiee
Sharif University of Technology - Tehran, Tehran, Iran
---
August 21, 2017
A. Hi Ahmad
There are usually many other factors in selecting a material but we do not know your detailed application.
If you must use metal, I would consider Monel, Hastelloy or Incolloy. All are expensive and may be difficult to obtain.
Have you considered lining the reactor with PTFE?
As an old chemist, my first choice would be glass readily available as components for almost any reactor configuration.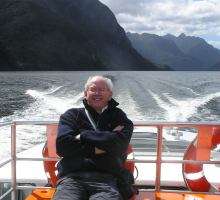 Geoff Smith
Hampshire,
England
---
August 24, 2017
Q. Thank you, Geoff, for your answer; glass is not applicable because my system must handle pressure above 200 bar but PTFE lining is an interesting idea, but the question is what can I do for valves and fittings? what about places where reactor must join a pipe for input or output, Can PTFE lining protect the main body from corrosion in that places?
Ahmad Rabiee
[returning]
- Tehran,Iran
---
August 29, 2017
Hi Ahmad

I do not know if you can get them locally but PTFE lined fittings are readily available.
Search on "PTFE valves"
The specialist suppliers can advise on the most suitable lining and probably design the complete reactor for you using standard parts.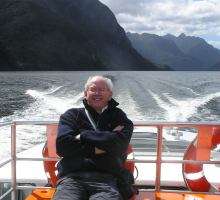 Geoff Smith
Hampshire,
England


This public forum has 60,000 threads. If you have a question in mind which seems off topic to this thread, you might prefer to Search the Site