topic 7974
Anodizing 7175 Aluminum
2001
We are having difficulty hardcoat anodizing 7175 aluminum. We have been able to get 1.2 mils of coating thickness but even this has required considerable amperage and time. The part is a 2-ft disc (approx. 6 sq. ft.). We anodized in a series of 3 steps to ramp up current: 45 minutes a 15 ASF, + 45 minutes at 30 ASF, + 45 minutes at 75 ASF. We would like to get approx. 2 mils and hopefully achieve that in less time with less current. Racking material is aluminum; connection is good. Bath is 300 g/L H2SO4 at 35 degrees F. Is there some special trick to anodizing 7175? We've been successful with 7075 which has nearly the same chemistry.
Thanks.
Brian Dougherty
- Keyport, Washington, USA
---
2001
Although I have never dealt with this particular alloy, 300 gr/liter bath concentration sounds awfully high for hardcoat to me, I would think that coating dissolution rate would be way up there, and perhaps you are reaching a point where you are removing as much of coating as you are putting on. My suggestion would be to lower your concentration, by at least 100 gr/liter.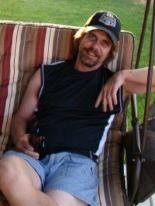 Marc Green
anodizer - Idaho


If you have a question in mind which seems off topic, please Search the Site