topic 7909
What is Plasma Polishing?
An ongoing discussion from 2001 through 2014 . . .
(2001)
Q. Hi!
What exactly is "Plasma Polishing"?
I would like to know about the process "Plasma Polishing" mentioned as advice for polishing carbon steels by someone in the past archives. I would like to know the general summary of the process.
Thanks :-)
Solomon Mordecai
- INDIA
---
A. Hi Solomon. It is claimed to be an electropolishing process, but one which operates hot and at high voltage while using environmentally friendly non-acid electrolytes. It apparently is proprietary so you would have to talk to a supplier for detailed information.
Ted Mooney, P.E.
finishing.com
Pine Beach, New Jersey
---
(2007)
A. Method of electrolyte-plasma polishing (also known as the method of electrolyte - impulse or electrolyte - discharge polishing) is based on the phenomena of combined plasma and electrochemical process in the steam-gas thin-gap (jacket) between immersed electrode and electrolyte under influence of high voltage. In one operation it will be possible to unite degreasing, etching and activation of surface. It is a good way to prepare the surface before PVD coating (physical vapor deposition). Adhesion between coating and substrate is very strong after this treatment.The main advantage of this method is the ecological safety.The process of polishing takes a place in water solution of inorganic salt with a concentration of 4 up to 8 percent. pH of electrolyte = 4 ~ 8.
Genadi Moss
- Smorgon Belarus
---

Thanks Genadi. You have mentioned the main advantage, so what are the main disadvantages? This is a technical discussion board rather than a product advocacy board, so we like to cover the disadvantages and limitations of a technology with as much enthusiasm as the advantages. Thanks again.
Ted Mooney, P.E.
finishing.com
Pine Beach, New Jersey
---
---
October 17, 2014
Q. Dear Genadi,

I know in Belarus you have a few factories doing this process.
I'm interested to build a small lab unit for plasma polishing.
Do you have any experience and would you help me in this matter?

Regards
Wojtek
Wojtek Mysiara
- Ciechocinek, Poland
---
October 2014
Hi Wojtek. Genadi's response was from many years ago (we just inserted the dates today), so I doubt that he monitors this board, or that the e-mail address we have on file for him would even work anymore. It's usually best to present your situation to all of the readers, to see if anyone out there is able to help. Good luck.
Regards,
Ted Mooney, P.E.
finishing.com
Pine Beach, New Jersey
---
October 24, 2014
We have experience with plasma polishing for some years. The advantage of knee cobalt implants plasma polishing -- completely eliminates carbides (that eventually destroy the opposing silicon in the knee implant).

Titanium plasma polishing works fine in safe water-based electrolytes.

The same for hard steel.

The disadvantages of plasma polishing: high energy consumption.

adv.
Since then we have developed low-voltage plasma polishing for many metals, thus achieving the same results with more suitable technology for mass production.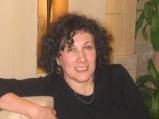 Anna Berkovich
Russamer Labs
Pittsburgh, Pennsylvania


This public forum has 60,000 threads. If you have a question in mind which seems off topic to this thread, you might prefer to Search the Site