topic 7899
Dimension Change After Hard Coat
(2001)
What is the dimension change that should be expected after hard anodizing? I thought that this would be easy to find, but have not been successful. The material in question is 6061-T6, hardcoat per Mil-A-8625 [link is to free spec at Defense Logistics Agency, dla.mil], Type 3, Cl 1. Thanks for the help.
Larry Hanke
Minneapolis, Minnesota
---
(2001)
"Hard coat"of itself does not call out a thickness. The mil spec does, but allows a + - 20% variance in thickness. Therefore calling out a total dimension will help. Bare in mind that 1 mil thickness of hard coat will give you approximately 1/2 mil buildup since part of the coating is created from the base metal.
I hope this answers your question. I also hope that if I am incorrect some one will let me know.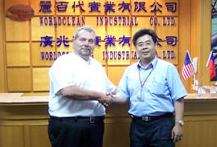 Drew Nosti, CEF
Ladson, South Carolina
---
(2001)
Larry,
Typically the build up for hardcoat is 50% of the total coating thickness. Therefore, on a typical 2 mil hardcoat, one would expect to see a buildup of 1 mil per side.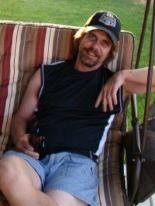 Marc Green
anodizer - Idaho
---
(2001)
Generally speaking Type III coatings build-up 50% of the total thickness. The default for the milspec is .002"(± 20%) which would be equal to .0008"-.0012" build-up per surface. Keep in mind threads build up 4x as much so it may be a good idea to mask threads.
Hope that helps!.
Bill Grayson
- Santa Cruz, California, USA
---
(2001)
I have always found when working with hardcoat that it is safe to assume .001 penetration and .001 buildup.
J. Scott Clinton
- Philadelphia, Pennsylvania, USA


This public forum has 60,000 threads. If you have a question in mind which seems off topic to this thread, you might prefer to Search the Site