topic 7874
Seeking Advice on Brushing Equipment Addition to Cleaning Line
(2001)
My company is about to engineer a brushing section to be added to an existing continuous acid deoxidizing, strip cleaning line. We have not used brushing for 35 years, but QC staff members feel competitors have this, and it would be beneficial to elevate surface finish to a higher level than present. Material ranges between 0.5 to 1 meter widths by gauges of 1 to 2.5mm copper and brass. Soliciting free advice from current users with any similar equipment, (including pitfalls to avoid). Salespeople can contact me directly with ideas. Space available is very limited, and at present, we will consider either our own, or an equipment supplier's final design, if better.
W. Carl Erickson
- Rome, New York
---
(2001)
Carl
Outside of your wanting to get a smoother surface finish and you are considering a brush line, that's about all I know about what you are doing. Meaning, there is not enough info to go on. It almost sounds like you have a continuous strip feed. Are you in the coil business? If you are talking about parts, then I have some other ideas, but let's get some more data first.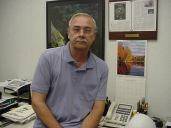 AF Kenton
Hatboro, Pennsylvania
---
(2001)
Yes, we actually have several continuous strip cleaning lines, but will concentrate on only the one, for brushing. We mechanically attach the tail of the coil that is in the line, cleaning, to the next coil by using accumulator towers, so it is stopped. Then we do the reverse at the exit end, so the strip speed is never changed, while cleaning. I was hoping to get some suggestions from someone in a metalworking facility, presently brushing strip of any metal, in a similar line.
W. Carl Erickson
- Rome, New York
---
(2001)
Carl
I'm not all that familiar with brush systems, but let me throw this at you. I am impressed with non-wovern applications. Wheels can be ganged up and I think belts are now available. You can remove a lot of material and get some excellent surface finishing results with these items; therefore, I suggest you check out some of the big suppliers of these products who might be able to redirect you. The only strip cleaning system I have seen used blast equip. to remove heat treat scale.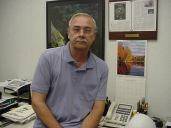 AF Kenton
Hatboro, Pennsylvania
---
(2001)
We remove heavy oxidation after hot rolling by milling the oxidized layer defects off, so do not need "descaling" here. This cleaning line just removes a slightly oxidized surface with an acidic solution sprayed at high pressure against both surfaces, while the strip passes thru the chamber. We have actually already experimented with different forms of abrasive rolls, but found non-metallic bristles, rotating against the strip in counter-rotation, worked best to give us the "squeaky clean" surface we want. Not to say we couldn't be swayed by anything new, however.
W. Carl Erickson
- Rome, New York


This public forum has 60,000 threads. If you have a question in mind which seems off topic to this thread, you might prefer to Search the Site