World's #1 finishing resource since 1989
No login needed: Chime right in
topic 7836
Citric Acid and Metal - What's the Reaction?
A discussion started in 2001 but continuing through 2017
2001
Q. Dear Sir(s),
My son is doing a science project on the effects of grapefruit juice (citric acid) on a nail, bobby pin, washer, paper clip and a penny. Could you explain to me the chemical reaction that takes place so I can explain it to him. He is in the fourth grade and the grapefruit juice will be on the items for a period of 7 days.
Also if you know of any references/websites I could use to get more information.
Thank you.
Yvonne Kozma
- Tucson, Arizona
---
2001
A. In the simplest case, the case of a paper clip, the metals are likely iron with a thin zinc based coating. There are several things going on in the juice-metal interaction, but mainly the metals are reacting with the acids (citric, ascorbic, etc.) to form soluble and insoluble metal oxides (hydroxides), metal citrates and other acid pairs with the metals, and there are likely reactions with the limonenes, terpenes and other constituents in the juice.
This is kind of hard to place into a simple frame of reference for the standard fourth grade level, but for your edification, the two common "citrus fruit" acids are:
citric acid, known to chemists as
2-hydroxyl-1,2,3-propanetricarboxolic acid
HOOCCH2C(OH)(COOH)CH2COOH*H2O
and
ascorbic acid (vitamin C), known to chemists as
l-ascorbic acid, C6H8O6
The colors of the reactions will likely be rust on the paper clip (orange or red or brown). Keep in mind, left at room temperature, fruit juices mold, ferment and spoil rapidly; the spoiling actions introduce other acids to the experiment such as acetic, malic and lactic acids, not to mention the thiols (thiols are "rotting" smells--acetic acid is a vinegary smell in itself); the spoilage will undoubtedly add weird colors to the mix. Be careful!
The action of the acids on metals is the reason you don't store fruit juices in metal (non-stainless steel)containers, and why cans of fruit or fruit juice must be lined with materials which resist acids.
Dale Woika
Surface Conversion Sciences - Bellefonte, Pennsylvania
---
2001
A. Dear Yvonne,
You have one of the premier Metallurgical resources right there in Tucson at the University of Arizona's College of Engineering and Mines. Drs. Hiskey, Poirier and others would probably love to give this question to one of their students for extra credit to help you.
Sincerely, A former Wildcat
Dick Molin
- Indianapolis, Indiana
---
---
Reaction of orange juice on the corrosion performance of steel
2004
Q. WHAT WILL BE THE REACTION OF ORANGE JUICE ON THE CORROSION PERFORMANCE OF STEEL?
I'm writing my project based on effect of orange juice on the corrosion performance of steel and I would like to know more about the reaction that occurs. I would appreciate if my request is well treated. Thanks.
SEUN OYEKAN
- ILORIN, KWARA, NIGERIA
---

Hi Seun. It isn't obvious to we readers whether you are an elementary school student or a post-graduate researcher, which makes it difficult to say anything helpful. Please get back to us.
Regards,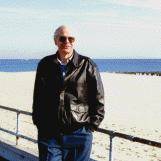 Ted Mooney, P.E.
Striving to live Aloha
finishing.com - Pine Beach, New Jersey
---
---
6th grade science project
2007
Q. Hi, my name is Jordan and I am in the 6th grade. I am doing a science project comparing the amounts, if any, of corrosion on a stainless steel spoon, 0000 steel wool [affil. link to info/product at Rockler], aluminum foil, and a copper penny when each are submerged in orange juice and water (separately) for a week.
I found that the steel wool showed corrosion with both liquids, the stainless steel did not show corrosion with either, the aluminum foil showed corrosion with the orange juice, but not the water, and the copper penny did not show corrosion with either.
I am wondering why these were my results. Can you please shed some light on this for me?

Thanks,
Jordan
Jordan A
student - East Orange, New Jersey
---
2007
A. Hi, Jordan -- you are from my old home town, nice to hear from EO!
Stainless steel is an alloy of nickel, chromium, and iron that is specially designed to be corrosion resistant. So it is able to withstand immersion in orange juice (a very mild acid) without corrosion.
Steel wool is made of steel (the element iron) and steel rusts readily in water or in juice. Also note that the surface area of steel wool is huge, so the reaction between the liquid and the solid can proceed very quickly compared to the other materials you used.
Aluminum is a very active metal. It immediately forms a thin tarnish of aluminum oxide on it. This tarnish is largely waterproof so the water ceases reacting with the aluminum, whereas the orange juice, being a mild acid, can dissolve that tarnish and cause the aluminum to continue reacting with the liquid.
The surface of pennies is copper, and copper does not substantially corrode either in water or in mild acids. However, pennies made after 1982 have a zinc core with copper plating and that plating may be porous so the liquid can react with the zinc. Try to consistently use pennies dated before 1982 or after 1983 for these experiments.
The most important part of your experiment is to accurately record what happened rather than to explain it. Newton explained the law of gravity in 1686, and science and astronomy made 225 years of astounding progress based on Newton's observations before Einstein explained them completely differently in 1915. So, write your conclusions any way you wish, but never be tempted to erase a single word of what you observed in your experiment. Your "observations" are truths, and the heart of "the scientific method", and far more important than your explanation for them. Good luck with your grade!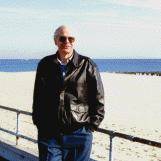 Ted Mooney, P.E.
Striving to live Aloha
finishing.com - Pine Beach, New Jersey
---
March 2, 2010
! We did a similar experiment for a science project testing various metal fittings (including hot dipped galvanized) in vinegar and acetic acid. Just a word of warning. These experiments need to be done in a well ventilated area to avoid any potential for metal fume fever.
Debbie Gray
- Piedmont, South Carolina
---
November 4, 2012
Q. I'm doing a science fair project on how much tarnish or rust on a quarter when it's in different types of household acids. I wanted to know what kind of acids are in lemon juice, orange juice, and vinegar.

Maddie

[last name deleted for privacy by Editor]
- Roanoke, Virginia
---
A. Hi Maddie. Vinegar is basically acetic acid. Lemon juice & orange juice are complex materials but citric acid is probably the most abundant acid in them.
Regards,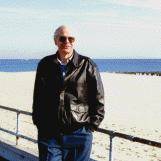 Ted Mooney, P.E.
Striving to live Aloha
finishing.com - Pine Beach, New Jersey
---
---
Science project: Orange Peels to Prevent Corrosion
December 9, 2015
Q. I'm doing an investigatory project on Navel Orange Peelings preventing corrosion on Stainless Steel. so we're going to make a rust remover with powdered orange peelings -- is this beneficial? How? Is this practical? How? Is this necessary? How?
I'M HOPING FOR ANSWERS. THANKS IN ADVANCE
Janine Bernardo
- Davao City, Philippines
---
December 9, 2015
A. Janine,
Perhaps you have already heard of citric acid passivation, then.

However, I'm not sure of what you are trying to accomplish. Preventing corrosion and removing corrosion are two different operations. Though the proper mix of chemicals can do both, for a school project you ought to focus on one or the other. Citric acid serves more on the prevention side (passivation) and is not as effective as other things at removing existing corrosion.

Also, from an orange peel you'll mostly be getting orange oil, or d-limonene, which is a good general cleaner but is not citric acid. The actual juice of the fruit would have to be your acid source. (Though industrially, citric acid is made by fermenting corn starch with a particular species of mold.)

Also, for the purposes of a school project, you will need a reliable method of causing stainless steel to rust, in order to have samples to remove rust from, or as a control sample to demonstrate that your prevention treatment was effective. (Industrially there are other ways this confirmation can be accomplished, but relying on such sources rather than first-hand demonstration will most likely defeat the purpose of a school project.)

We usually hear more about school projects on the corrosion of carbon steel, because getting stainless steel to rust in a controlled manner, on demand, can actually be a very difficult thing.

Ray Kremer
Stellar Solutions, Inc.

McHenry, Illinois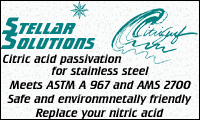 ---
---
October 3, 2017
Q. Hello. We're doing an investigatory project for our Chemistry class and I was wondering if pineapple peelings/skin can help remove rust from metals and if so, is it possible for you to explain it? Thank you for your time.
FJ Lao
- Quezon City, NCR, Philippines
---
TUTORIAL FOR NEWBIES:

A lab book is simply a notebook where you have numbered the pages so none can be torn out without it being obvious. In it you write what you do and your observations and the date & time in ink, never erasing anything or scratching it out. If something you wrote was wrong, you strike it through but leave it legible.

Shock your teacher & classmates with a proper lab book and it's hard to not get an "A+" :-)
September 2017
A. Hi FJ. If we told you whether or not pineapple peelings can remove rust from metal you would be learning "junk science" -- knowing the result you want or expect, so you tend to dismiss contrary evidence as anomalies while giving excess weight to anything that agrees -- rather than science, which rests on observations.
So, do some experimenting with rust and pineapple peelings, carefully record your observations in a "lab book", then tell us about those observations, and then we can jointly try to come up with possible explanations for what happens or doesn't happen.
Regards,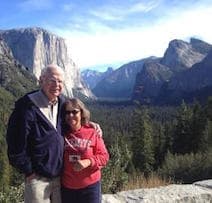 Ted Mooney, P.E. RET
Aloha -- an idea worth spreading
finishing.com - Pine Beach, New Jersey