topic 7826
Titanium Polishing
2001
What is the best economical way to make high polish of titanium? Small parts with surface about 400-500 sq. mm. and quantity 500 items.
Sam Tubis
- Los Angeles, California, USA
---
2001
For a quick answer, it sounds as if buffing maybe your fastest and cheapest method. However, there are some potential problems.
Is flatness a concern?
If flatness is necessary, then you need to take precautions or consider disc grinding.
What is RMS now. That is needed to determine the right compound to use in wheel buffing system.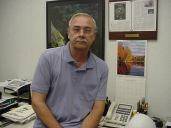 AF Kenton
Hatboro, Pennsylvania
---
2001
Sam:
Some have had some measure of success on smaller titanium pieces by utilizing a combination of burnishing and dry mechanical polishing methods in centrifugal equipment. Processing in low energy mass finishing equipment usually is not an option. A great deal depends on the types and the sequence of the polishing materials. (This kind of process will require several sequential steps in order to develop the polished surfaces) You should consider send some parts out for sample or experimental process development.
Regards,
Dave Davidson
- Bartlett, New Hampshire


If you have a question in mind which seems off topic, please Search the Site