topic 7821
Removal of Trivalent Chrome
2001
Is there possibly a way to remove the trivalent chrome while at the same time plating with the hex chrome? I've heard if you could alter the sizes of the anode and cathode, and use a specific amp. or voltage, one can accomplish this. As of now with 750 gal we use 8,000 amps.
Any help on this inquiry would be greatly appreciated!
Kind regards!
Melissa Schemenauer
- Chippewa Falls, Wisconsin, USA
---
2001
Hi Melissa.
You can remove trivalent chrome by porous pot or a dialysator, when you did plating. Anode-Cathode is 2:1 in a chrome solution.
Regards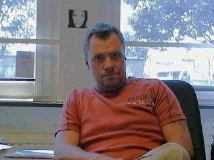 Anders Sundman
3rd Generation in Plating
Consultant - Arvika, Sweden
---
2001
To convert the trivalent Cr back to hexavalent Cr you need a small cathode area and large anode area. But as you plate the cathode will form dendrites therefore increasing in area. You will need to scrape off the chrome on the cathode to try to maintain as small of area as possible.
George Shahin
Atotech - Rock Hill, South Carolina
---
2001
From my experience I would recommend a porous pot on a separate rectifier, in a unused part of the tank or when the tank is not in use. Pourous pot because at the same time you would be removing other contaminates (copper, iron). It is not very easy to adjust cathode to anode ratios and still plate the same quality in a lot of cases.
Chris Snyder
plater - Charlotte, North Carolina
---
(2002)
Pourous pots are not the answer in my opinion. You might as well dump a portion of the bath and recharge, if this is the method you choose. Eco-Tec a company out of Canada makes a very good system for removing trivalent, but also other metal contaminants.I have been using this system for about ten years on three different plating baths.We have a total of about 40,000 gallons of chrome. My trivalent never exceeds.02.Even though we plate a large variety of different sizes changing our anode to cathode ratio. My total metals never exceed a half ounce to the gallon.
Shane Lobdell
- Lexington, Nebraska, USA


If you have a question in mind which seems off topic, please Search the Site