topic 7796
Joint Bath for Type II and Type III Al Anodizing
2001
A colleague who is limited by space considerations is interested in using the same anodizing bath (obviously changing the temperature and voltage) for both Type II and Type III anodizing as per MIL-A-6625.
Does anyone have practical experience with such a practice and can anyone comment on bath formulations which would enable such as dual-purpose bath?
Aryeh Asher
- Ashkelon, Israel
---
First of three simultaneous responses 2001
I may be disagreed with on this one.. but I think you would be just fine operating at around 190 gr/litre..and just switching your temp from 40f to 72f (and, as you mentioned.. changing your current densities).
The only bummer about this is the down time between temp changes. I really prefer 2 tanks, myself. There are additives you can purchase that allow you to "hardcoat" at higher temps, to reduce downtime, and cooling costs.. but I believe studies have shown that the coating is not as hard as those done at the lower temps.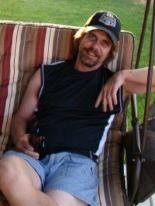 Marc Green
anodizer - Idaho
---
Second of three simultaneous responses 2001
My company has done this for 40 years. We have 2 anodizing tanks.
One of them is used for both hardcoat Ty III & regular Ty II anodizing. This is not a problem.
Anodize Ty II loads are run at 70 - 74 deg f at 12-15 amps/ft sq, while hardcoat loads are run at a lower temp at 30 - 36 amps / ft sq.
David A. Kraft
- Long Island City, New York
---
Three of three simultaneous responses 2001
There are baths that do both. Try Clariant Corporation. They have an additive called Anadal EE that allows hardcoating in a mid temperature (50D) bath. I believe that it will also produce thinner coatings at the same temperature, or maybe a little higher. In the trade this is referred to as Type II1/2 anodizing.
Good luck.
Pete Faxon
- Oxnard, California


If you have a question in mind which seems off topic, please Search the Site