topic 7778
Hard Coating Aluminum
2001
Can Aluminum 2024 be Hard Coated?
We are currently using 6262 which is very costly. 6061 is not an option due to difficulties we ran into during machining our special part. Is there another option available as good as Hard Coating for corrosion resistance. The product is to be used off-shore in oil refineries.
Bob Ansary
- Clifton, New Jersey
---
2001
It is not advised hard coating copper alloyed aluminum but it can be done. Why not hard anodize the 6262 alloy?
Bill Grayson
- Santa Cruz, California, USA
---
First of two simultaneous responses Mar +
I honestly don't know much about the costs of aluminum, but am familiar with what machinists like to work with (picky buggers, those machinists) 7075 hardcoats relatively easily, and the machinists like its properties. Perhaps you could be a little more descriptive about your problem with 6061? And I agree with the previous answer.. 2024 SUCKS!( without the proper set-up)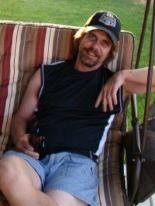 Marc Green
anodizer - Idaho
---
Second of two simultaneous responses Mar +
2024 can definitely be hardcoated. I run two plants here & we do anodize & hardcoat anodize.
Until a few months ago we did hardcoat process 2024 on a regular process. We had a special rectifier system called IMPERV-X (they went OOB 25 + years ago) which allowed us to coat these high copper alloys without a problem. The system was old & we consolidated our two plants, so we gave it up & now just do conventional hardcoating which does not process high copper alloys well. We can still do 2024 for low thickness requirements, but not full spec.
While most coaters do not have the know how or equipment to hardcoat hi copper alloys there are still many who have the special ability & can. You just have to look around.
David A. Kraft
- Long Island City, New York
---
2001
Thank you Bill for your response.
Do you know the success rate for hard coating copper alloyed aluminum, and how easy is it?
What is the difference between Hard anodizing and Hard coating? any sacrifice in corrosion resistance properties if hard anodized?
Bob Ansary
- Clifton, NJ


If you have a question in mind which seems off topic, please Search the Site