topic 7719
Polishing Complex Parts
2001
What the heck is a white color bar? And what advice would you give for doing complex shaped parts like a triple clamp. Also, there has got to be a better way than hand sanding, my triple clamp has been taking forever. The only way a pro shop could turn around a piece in a few days would be with power tools.
Any insight?
Jesse Nicholson
- Glenview, Illinois
---
2001
I think your white color bar is a stick of aluminum oxide commonly used to dress a buffing wheel. Not sure how big your clamps are, but if you want to reduce time and you are looking for relatively fast good looking finishing results, you should look into a mass finishing system.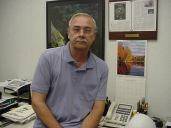 AF Kenton
Hatboro, Pennsylvania


If you have a question in mind which seems off topic, please Search the Site