topic 7663
Small (75 liter) Barrel Silver Bath
2001
We are a small plating job shop in southeastern Massachusetts and wish to add bright silver to our processes. We do mostly barrel plating and need a 15-20 gallon bath. The bath would not be used every day. We have heard of some baths that do not work well unless they are constantly used. We have very limited lab facilities, so require a low-maintenance bath. We would like to hear from other small job shops or from suppliers with experience in small barrel baths used under these conditions. We would be plating approx. 20 millionths of silver.
Walt Ambler
-Attleboro, Massachusetts
---
2001
Hi Walt. When your barrel plating you will lose a lot of silver from your solution and small bath must also be analyzed more frequently. If you aren't going to plate everyday, I recommend to remove the anodes because this will dissolve in silver solution.
Regards,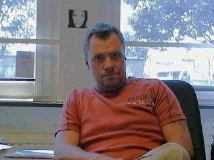 Anders Sundman
3rd Generation in Plating
Consultant - Arvika, Sweden
---
2001
We do barrel silver regularly. We use pure silver anodes, and the bath maintains itself, if only brighteners are added on ampere-hour basis.
Yashawant Deval
- Pune, Mah, India


If you have a question in mind which seems off topic, please Search the Site