topic 7624
Mechanical or Chemical Removal of Oxide Layers off a Ni-Fe Alloy
(2001)
I am looking for an in-line, relatively inexpensive, reproducible mechanical or chemical way to descale oxide layers off a small Ni-Fe alloy part (ferrules) in a high speed production line. The ferrules are to be tin-soldered to brass lugs. When we use a corrosive flux to eliminate the oxide layers, we have problems with part corrosion and failure over time. To preclude the use of a corrosive flux, I need to find a way to get rid of the oxides on the Ni-Fe ferrules first. Soldering can then be accomplished with a non-corrosive or no-clean flux material. Hence, the query.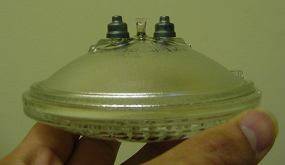 Thank you,
Shailesh Sheth
General Electric - Cleveland, Ohio, USA
---
(2001)
I think, electropolishing or anodic etching in sulfuric acid should be suitable, inexpensive and fast ways to remove the oxides from this base material.
Best regards,
Michael Hekli
Switzerland
---
(2001)
For an inline process, perhaps a swipe with a stabilized HCl solution, followed by a few seconds for the oxide removal/reaction, followed by a second swipe to remove the HCl and a couple more swipes with a damp rinse, followed by a forced air dry. This should give you base metal to solder on, and if you are careful with the strength and the application of the HCl, no residual acidic corrosion. Tweaking required. If it works, mention our company somewhere.
Dale Woika
Surface Conversion Sciences - Bellefonte, Pennsylvania, US


This public forum has 60,000 threads. If you have a question in mind which seems off topic to this thread, you might prefer to Search the Site