topic 7618
Nitric and Sulphuric Acid Dilemma!
(2001)
I'm undertaking a PhD thesis regarding a specific finishing treatment. The process is used by a large manufacturing company (I'm not at liberty to discuss the company or their process) but produces a waste 'stream' of around 3% nitric acid and 97% sulphuric acid. I need a disposal method. It is currently diluted and discharged into a tidal river. Legislation prevents discharge above certain levels, and to increase production, the firm needs a safe method of disposing of an increasing volume of this waste solution.
Any ideas, I'd be most grateful!
Ian Reynolds
- Cranfield, Bedfordshire, United Kingdom
---
(2001)
Holy Moly! Geez, if this plant was in the USA, the DEQ would be all over them!
Dilution is not an acceptable form of waste treatment. Here, in the states, this waste stream would have to be diluted, THEN neutralized with NaOH, or another high pH chemical, and then can be discharged to our POTW. I'm wondering if this is a hypothetical plant...or if this, indeed, how things are handled in the UK? What "levels" are you referring to..pH levels? And.. if dilution is an acceptable form of treatment over there.. why not just turn up the water flow? (wow, can't believe I said that)! How much of this H2S04 and HNO3 is being discharged per day?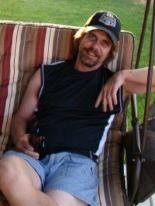 Marc Green
anodizer - Idaho
---
(2001)
Ian,
Before diluting I'd neutralize and precipitate Sulphate with Calcium hydroxide. Calcium Sulphate is formed, whose solubility is about 4000 ppm (In Italy 1000 ppm for Sulphate is allowed, so you need only a 3-4 times dilution). Barium salts give a virtually insoluble Sulphate, but they're much more expensive and you should avoid a Barium excess. For Nitric Acid, maybe process water is sufficient, after neutralization, to lead Nitrogen coming from Nitrate into law limits (in Italy 20 ppm).
Good luck!
Francesco Cicchetti
- Sulmona, Italy
---
(2001)
Why not try to recover/recycle the acids? See if you can separate the acids and have a useful byproduct. I find it hard to believe that one can directly discharge that stuff without having a world full of tree-huggers picketing the plant!
James Totter, CEF
- Tallahassee, Florida


This public forum has 60,000 threads. If you have a question in mind which seems off topic to this thread, you might prefer to Search the Site