topic 7563
Electropolish Copper Tip
(2001)
I manufacture copper tips ( C-145 ) the size of a small thimble. No problem with the outside, I electropolish them with phosphoric acid + methanol as electrolyte at 12.5 Volts for 20 to 30 seconds, but it doesn't polish the inside. How do you electropolish the inside? Maybe chemical polishing is better? I want to produce large quantities.
Your help will be really appreciated. Thanks.
Yves Duhamel
-MontrÈal Qc, Canada
---
(2001)
I would think that chemical polishing (perhaps a phosphoric, acetic, and nitric acid combo), would be easier for you. The reason you aren't polishing well on the inside is probably the inability of the current to reach the inside of your caps, you could put negative rods inside each cap...but obviously thats not a good solution.
Perhaps you could rack them differently, but I still think you'll struggle with the inside.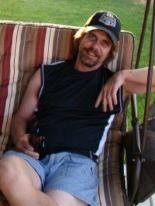 Marc Green
anodizer - Idaho


This public forum has 60,000 threads. If you have a question in mind which seems off topic to this thread, you might prefer to Search the Site