topic 7478
Chromic Acid
2001
I work with chromic acid daily and I really don't know a whole lot about it!
Any information can help. Thank You.
Freddie D
[last name deleted for privacy by Editor]
- W.Alexandria, Ohio
---
2001
Man.. that's kinda scary...Chromic acid is pretty nasty stuff.. it's a listed carcinogen.
I sincerely hope that you wear a respirator, splash goggles [linked by editor to product info at Amazon], Protective Gloves [linked by editor to product info at Amazon], apron [linked by editor to product info at Amazon], and boots if necessary. You really want to avoid contact with it. Your employer should have the MSDS available for your review, as a matter of fact, it's MANDATORY for all employees to read the MSDS PRIOR to working with any chemical.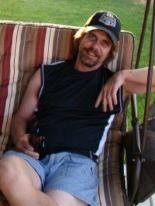 Marc Green
anodizer - Idaho
---
2001
I totally agree with Marc. You should have been educated about chromic acid when you began whatever it is you do. Even with decent ventilation and a foam blanket if you are electroplating still wear protective clothing. If you are handling it rather than electroplating with chrome better find out what the h__l is going on from the owner or supervisor. It is toxic.
Bill Hemp
tech svc. w/ chemical supplier - Grand Rapids, Michigan
---
2001
Does anyone know if a MSDS on Chromic Acid or Chrome Salts, per se, exists online anywhere?
Khozem Vahaanwala
Saify Ind
Bangalore, Karnataka, India
---
2001
Platers should offer their employees access to MSDS info and chemical safety training. Please let your management know that you need these things, because this might be something that never crossed their minds. A jobshop can get MSDS sheets from their chemical suppliers and can get safety training videos from the AESF (www.nasf.com), or you can look on this website for more info at www.finishing.com/consultants/
Tim Neveau
Rochester Hills, Michigan
---
2001
There are free online sources of MSDSs. Before you work another minute with chromic acid, though, I'd strongly urge you to spend some time looking for safety data.
Go to the main web page of any respectable university that has a chemistry department and find the chem department's home page. There is certain to be a link called "chemical safety" or "Office of environmental health and safety," or something like that. There you will find either the university's collection of MSDSs online, or a set of links to outside sources.
Good luck.
Andrew Witney
- Philadelphia, Pennsylvania, USA


If you have a question in mind which seems off topic, please Search the Site