topic 7454
TROUBLE WITH HARD ANODIZE
(2001)
WE ARE HAVING TROUBLE WTIH A HARD ANODIZING BATH,WITHIN THE LAST MONTH.5XXX AND 6XXX SERIES PLATE ARE COMING OUT OF THE BATH WITH STREAKS AND SPLOTCHES,YES IT SOUNDS LIKE A CLEANING PROBLEM , THATS WHAT WE THOUGHT TOO. SO THE CLEANING LINE HAS BEEN CHANGED(CLEANER,ETCH,DEOX)NO CHANGE. THEN WE THOUGHT HARD BATH (TITRATIONS AND ABRASION TEST ALL O.K. BEFORE DUMP OF BATH). NEW BATH (SULF. 165-175 G/L ALUM.3.5G/L TEMP:32F + - 5 DEGREES), STILL HAVING PROBLEM. ANY THOUGHTS OR COMMENTS WOULD BE OF GREAT HELP!
STEVE OESER
- SALT LAKE CITY,UTAH U.S.A
---
(2001)
Boy.. a picture would be worth a thousand words. A couple of thoughts come to mind. Are you seeing it on every load you process..are these the only 2 alloys you run?
I'm assuming this streaking/staining isn't visible prior to placing the parts in the anodizing tank. The first thought that came to mind, especially if everything you run is coming out this way..would be that perhaps there is some oil in your tank, maybe from the air agitation.
In my 13 years experience, I've found that if the parts look good before going into the ano tank, then they will come out looking good, especially with the 2 alloys you mentioned, unless, the problem is in your ano tank...so I'm assuming you are carefully watching each step of your process to see where the problem shows up. Is it right after anodizing..or right before.. or maybe after sealing?
If you have a digital camera at work.. snap a picture, and post it. One other thought would be, that if you are running cooling coils inside your tank, perhaps you have a refrigerant leak.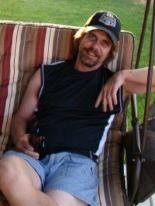 Marc Green
anodizer - Idaho


This public forum has 60,000 threads. If you have a question in mind which seems off topic to this thread, you might prefer to Search the Site