World's #1 finishing resource since 1989
No login needed: Chime right in
topic 7378
Corroded Titanium Anode Baskets in Plating Tank
Current question and answers: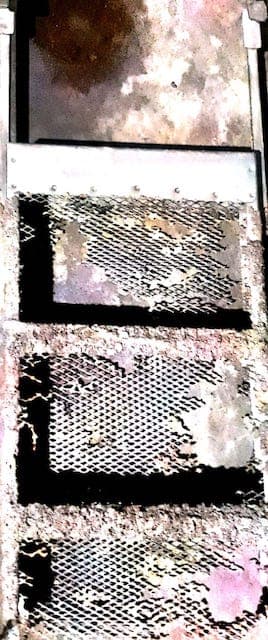 January 12, 2021
Q. We are facing a problem of corrosion of Titanium basket in a acid zinc plating process.The basket becomes thin and mesh gets dissolved.
Please suggest the suitable anode basket material.
Mayank P.
- Mumbai Maharastra India
---
January 2021
A. Hi Mayank. Titanium baskets are very widely used for acid zinc, some nickel plating baths, and other plating applications, but are very susceptible to high voltage breakdown. Although I suppose it's possible that the basket manufacturer used some poor grade mesh material, it's probably more likely that the baskets were run empty or partially empty, and/or that the rectifier is set to current control or automatic current density control and put out too much voltage while there was no work in the tank.
Luck & Regards,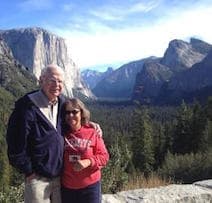 Ted Mooney, P.E. RET
Aloha -- an idea worth spreading
finishing.com - Pine Beach, New Jersey
---
---
---
Previous closely related Q&A's starting in:
2001
Q. Has anyone ever seen Ti anode baskets corrode in a nickel sulfamate plating solution? We are barrel plating electronic components at 20-30 amps, 5-6 volts and recently noticed severe corrosion of the Ti anode baskets. In places on the baskets there are large areas in both the mesh and the solid side plates that are completely corroded. These baskets are only 3 years old.
Is there anything chemically that we should check? Also can anyone give me a reference for the limit for Ti in nickel sulfamate, and if there is a limit what is the effect on the plating? Thanks. Rich
Rich Reifenheiser
electronics - Monterrey, Nuevo Leon, Mexico
---
2001
A. Titanium oxide is not soluble in mild acids like sulphamic so, unless somebody corrects me, I wouldn't worry about the limiting concentration of titanium or its effect on the plating.
I have seen so many ruined titanium heaters, coils, and baskets that I don't advise how to install it except with the manufacturers advice and his acceptance of liability. But I will tell you my first guess: that you have a rectifier which is working in 'automatic current control' or automatic current density' control mode, and that when work is removed from the tank, or the baskets have been depleted of nickel chips, the rectifier is boosting the voltage in order to try to maintain the current. Whenever the voltage starts approaching 12 or the baskets aren't full, I worry about titanium.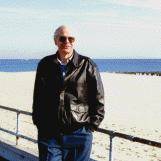 Ted Mooney, P.E.
Striving to live Aloha
finishing.com - Pine Beach, New Jersey
---
2001
A. Rich,
Having 'fought,' so-to-speak, metals for many years I was somewhat surprised that your Titanium baskets are giving problems.
I have a bias towards hi nickel alloys, (especially the very expensive 80/20 CrNi alloys such as used for resistance wiring and jet engine turbine blades) ... but in my ignorance of your plating, I would have thought that a hi Nickel alloy might be far less expensive than Titanium. The word Inconel comes to mind.
Of course there are always plastics but plastics do not lend themselves to big and heavy basket constructions and are not anywhere nearly as strong as metals ... but, used correctly, are far more corrosion resistant !
Sure sounds like some sort of electrical/preferential corrosion problem because Ti is highly acid resistant far more so than 3l6 ss. Cheers !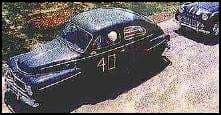 Freeman Newton [dec.]
White Rock, British Columbia, Canada

(It is our sad duty to advise that Freeman passed away
April 21, 2012. R.I.P. old friend).

---
2001
A. DEAR RICH:
TWO YEARS AGO DURING THE ANNUAL CONFERENCE OF THE ELECTROFORMING SOCIETY IN SAN DIEGO, I POSED THE SAME QUESTION. I WAS SURPRISED THAT SO MANY PEOPLE IN THAT ROOM HAD SEEN THE SAME PROBLEM.
AS MR. MOONEY SAYS, WHEN THE BASKETS ARE LEFT EMPTY (OR ELECTRICALLY EMPTY) AND THE VOLTAGE IS HIGH ENOUGH (I DON'T KNOW IF 12 VOLTS IS THE LIMIT) THE TITANIUM WILL CORRODE, ESPECIALLY IF YOU HAVE NICKEL CORROSION AIDS SUCH AS CHLORIDES, OR BROMIDES.
I WOULD VERY MUCH LIKE TO MEET AND HAVE A TALK WITH YOU EVEN THOUGH YOU HAVE SOLVED THE PROBLEM BY NOW.
Guillermo Marrufo
Monterrey, NL, Mexico