topic 7377
Support of Anodizing Tanks and Grating
(2001)
We are in the process of re-building/re-designing our anodizing line. I am curious to know what everyone is using these days to prop up their tanks and grating to keep them off the floor. Of course the material must withstand the chemicals that are normally found on an anodizing line, and be able to support a lot of weight. I have heard of "acid resistant brick" but not sure if it really exists, or whom a possible supplier would be. Currently we have used (don't laugh, guys) railroad ties..which, surprisingly enough, have given us pretty decent results, but obviously look kind of tacky, and do degrade after a period of time.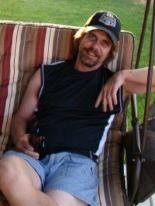 Marc Green
anodizer - Idaho
---
(2001)
The traditional use of acid-proof brick in plating was as a liner in hot sulphuric acid tanks. You would first line the tank with PVC or rubber, and then lay in a row of acid-proof brick. This served the dual function of providing protection against tears in the lining, while reducing the temperatures that the rubber lining was exposed too. In this application, mortar wasn't usually required.
Another application of acid proof brick is for flooring, but it is so expensive that I've never seen a new installation in my career.
I don't think yours is a good application for acid proof brick.
Railroad ties and pressure treated landscape ties are used in more plating shops than I'm ready to laugh at.
The best material? Fiberglass beams. Expensive? Oh yeah. An alternate that I've seen once in a while, talked about a few times, but never actually got personally involved with is glass blocks such as are used on some basement windows.
Ted Mooney, P.E.
finishing.com
Pine Beach, New Jersey
---
(2001)
Marc,
Ted hit it on the nail!
Your railway ties may not look 'nice' but they're cheap, strong and practical. Good old K.I.S.S. principle at work.
However, you could more life and make them look perhaps better if you painted them with creosote or even T A R, yes, tar, macadam, asphalt, call it what you like, it's very corrosion resistant.
FRP is damnably expensive. If your tanks are small, use a painted metal frame. But for big brutes your choice of railway ties is excellent.
Re acid proof (?) brick, I'm not sure but think that you are talking about Dolomite which contains Magnesium and Calcium carbonate. Don't waste your $.
Many (many!) years ago I installed a Polypropylene duct from some very hot sulphuric fumes. Couldn't get UV stabilized PP in those days and PP:FRP didn't exist. As part of the ducting was outdoors I painted it (i.e., I had it painted!) with asphalt. Years and years later it was still there. Then a major mfg of Sodium Chlorate wanted roof beam protection. He had tried all the 'acid resistant paints', so I suggested Asphalt again. Worked like a bleedin' charm.
Cheers! !
Freeman Newton
White Rock, British Columbia, Canada
(It is our sad duty to
advise that Freeman passed away
April 21, 2012. R.I.P. old friend).
---
(2001)
Plastic lumber is made from recycled plastic. It has been used for decks, tables, and curbing. It does not have great tensile strength but works well as under tank support.
Chris Jurey
, Past-President IHAA
Luke Engineering & Mfg. Co. Inc.
Wadsworth, Ohio
---
(2001)
Maybe acid resistant brick is more expensive than railroad ties, but its lifetime is very high even reaching 16 years. The anticorrosive carbon brick is widely used in the Inner Lining of all kinds of Acid-Resisting tank, Phosphoric Acid Reactor, Acid-Washing Launder, Vaporizing Storage, Made Launder, Sealed Launder, Digestive Room and FLUE GAS DESULFURIZATION(FGD),why don't you contact a professional manufacturer.
Jiangsong
- Wuhan, Hubei, P.R.China
---
(2003)
The quality and performance of Fiberglass Grating (a.k.a. FRP Grating) have been proven in many challenging applications (plating is one of the industries). This has facilitated the large scale manufacturing of fiberglass grating products. Furthermore, most of the fiberglass grating manufacturing has shifted to countries such as Mexico and China. For the best corrosion resistance performance, Fiberglass gratings with vinyl matrix can be manufactured at a couple hundred dollars. The fiberglass Grating with Isothalic Polyester also exhibits excellent performance, but at even lower cost. These materials are light weight, easy to install, and last a long time. Compared to the alternatives (acid brick - labor, stainless steel - expensive, rail tier - replacement..), Fiberglass grating would be the best choice for a plating shop.
Jason Huang, Ph.D., P.E.
- Los Angeles, California
---
September 15, 2008
Acid resistant brick does exist. There are 4 main types: carbon, graphite, red shale, and fireclay. Each can be manufactured to various quality standards. You might refer to ASTM C-279. Acid resistant brick linings are commonly used for floors in dairies, breweries, and slaughterhouses/meat processing plants. They are also commonly used in secondary containment dikes, trenches, sumps, and on process floors in metal processing, metallurgical refining, phosphate fertilizer manufacturing, and acid production facilities, as well as a whole host of other chemical processing facilities--anywhere corrosive chemistry is used. Acid brick linings were historically used in anodizing tanks, pickling tanks, plating tanks, and other vessels common in metal processing facilities, though polypropylene tanks have replaced many steel and concrete tanks lined with acid brick in those facilities.
Christine Osborne
- Gulph Mills, Pennsylvania, USA


This public forum has 60,000 threads. If you have a question in mind which seems off topic to this thread, you might prefer to Search the Site