Not a lecture hall but a roundtable with a seat for you!
60,000 topics spanning 36 years. Education, Aloha, & Fun
topic 7359
How to Paint Plastic
2003
Q. Hi,
I want to paint my Playstation2, is is possible to do it or will the paint come off? Would a spray paint like they use in painting cars work, let me know. Thanks,
Mark
[last name deleted for privacy by Editor]
- NYC, New York, USA
---
2003
A. Mark !
There are oodles of plastics and many of them have different characteristics and one having a repelling action to paints, etc.
Hence one needs to know just WHAT sort of plastic your play station is made of. Lets look a some common ones.
- If a cut-off burns and smells sweet, it could be acrylic.
- If a piece burns and smells, it could be ABS
- If you drop it on a hard ground & get a metallic sound, it's probably ABS
- If it burns and drips it could be Polyethylene or Polypropylene
- If it burns and drips and smells like a candle, it is Polyethylene
(If it either of these two latter ones, you'll have a very hard time getting paint to adhere).
Why don't you spray a little section to see for yourself, eh? ... but clean the surface beforehand properly, OK.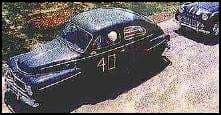 Freeman Newton [dec.]
White Rock, British Columbia, Canada

(It is our sad duty to advise that Freeman passed away
April 21, 2012. R.I.P. old friend).
---
2003
Q. I have the same question, and I'm pretty sure that the PS2 is made out of injection molded ABS. Any help would be appreciated.
Taylor Carr
- Arizona
---
2005
Q. Hi!

I was just wondering if any of you knew offhand what type of plastic those little plates that go around your light switches and outlets were made of. I want to paint them!

Thanks,
Dawn McNeil
- Victoria, BC, Canada
---
A. The recycling codes (the number inside the triangle) may also help you identify the type of plastic:
1 - PET/PETE - Polyethylene Terephthalate
2 - HDPE - High density Polyethylene
3 - PVC - Polyvinyl Chloride
4 - LDPE - Low density Polyethylene
5 - PP - Polypropylene
6 - PS - Polystyrene
7 - Other
There is a good presentation on those recycling options at www.thedailygreen.com/green-homes/latest/recycling-symbols-plastics-460321#slide-1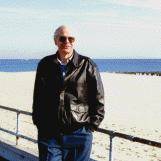 Ted Mooney, P.E.
finishing.com - Pine Beach, New Jersey
Striving to live Aloha
---
---
2001
Q. If anyone can tell me how to paint onto plastic, please reply a.s.a.p. Thank you.
Jenni F
[last name deleted for privacy by Editor]
- Bury, Manchester
---
2007
Q. Hi!

I am also looking into painting plastic and am wondering where to start.

I am using bottle tops, the bottoms of jars, containers, anything round and plastic for an art piece BUT I have never painted anything plastic before so I am not sure where to start. All the pieces are probably going to vary in plastic type so this may pose a slight problem.

ANY IDEAS? Experience to share?
Thanks!
Cali L. Rivers
- Bay area, California USA
---
A. I haven't tried it myself, but Krylon recently come out with their Krylon Fusion [affil. link to info/product on Amazon] spray paint specifically made for painting on plastic if you want to consider that.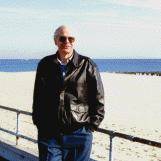 Ted Mooney, P.E.
finishing.com - Pine Beach, New Jersey
Striving to live Aloha
---
A. What kind of plastic do you have? I am trying to find a way to paint plastic molded chairs and I have gotten a variety of responses form local artists that might help you. Some hobby shops carry paint for painting plastic models (airplanes, cars, etc.), but it depends on the type of plastic that you are trying to paint.
If you could give more details, I might be able to help.
Myra S
[last name deleted for privacy by Editor]
- Loveland, Ohio
---
A. Jenni, as Myra said, you really should know WHICH plastic you are talking about.
There are many 'plastics' just as there are many 'metals'. Some don't take kindly to painting, i.e., Teflon but also Polypropylene and Polyethylene (PE), and PE has a waxy feel, anyhow (super for fridge ice cube holders, etc.) So what have you got? PP or PE will both slowly burn and will both drip. PE will always smell of candle wax. Cut off a sliver and put a match to it to try this out. If you have PVC, Acrylic (i.e., plexiglass) or ABS or variations of these, these thermoplastics can be cemented so then consider a paint that will 'attack' the plastic, i.e., a lacquer and not a latex. The test for these is simple. PVC doesn't burn, it just gets soft and stinks. Acrylics burn slowly and smell sweet. ABS burns quite well and gives off black fumes and it pongs.
Myra's deck chairs are made, I'm pretty sure, of an impact modified PVC although perhaps manufacturers might use a UV stabilized ABS. ABS is weaker than PVC (not as rigid) but is much better on impact. Anyhow, dammit, when the chairs were bought, the packing would SURELY show what material they were made from. Fortunately no one is making items from a super plastic called Cellulose Nitrate (hence the film name of celluloid) as that REALLY burns. Dangerous. But super for ping pong balls which, although modified with Naptha, cannot be excelled by any other known plastic.
Lastly, please preclean before painting. To get a better job of adhesion, sand down very slightly, too.
Cheers!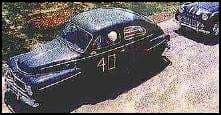 Freeman Newton [dec.]
White Rock, British Columbia, Canada

(It is our sad duty to advise that Freeman passed away
April 21, 2012. R.I.P. old friend).
----
Ed. note: "it pongs"? We don't know if this is a typo, or slang that we're not familiar with.
---
2003
A. Jenny, Krylon Fusion [affil. link to info/product on Amazon] paint for plastic comes in a can and I bought some for my plastic chairs.
Catherine V
[last name deleted for privacy by Editor]
- Eureka, California
---
October 14, 2010
A. Hi it worked it worked, love my plastic chair I painted. I used acrylic paint to paint the whole chair, let it dry, then painted it again in artistic fashion. Then sprayed the decorative crafts clear acrylic sealer gloss, let it dry, then spray one more time and it was done. It was so beautiful. You can use it outside but don't let it set out in the sun or you have to take good care of it. You can use cleaning disinfection wipes on it. If it chips, paint again that small area, then spray . I just did my own idea and it it beautiful!
Susan Fortner
- Stockton California USA
---
2002
A. A 2K urethane works on most plastics with the exception of polyolefins (polypropylene or polyethylene) these require a special epoxy that needs a 250° F. bake to activate after application.
Ron Zeeman
continuous coating - Brampton, Ontario, Canada
---
2005
A. I stunt motorcycles. Meaning I break plastic on a daily basis. First off, like Mr. Freeman said, know what you are painting and hope it is ABS (most common for sportbikes/snowmobiles). Poly-whatever is used on dirtbikes/ATVs --obviously, this is not written in stone.
I wouldn't recommend painting a poly part, just replace it; it is a lot cheaper than ABS. If you're not sure, ABS is quite rigid, Poly is malleable to the extent that you could almost bend it in half without breaking it, depending on thickness of course. What's going to happen if you paint something that's hella flimsy? "Kurt Lammon: How to Repair Plastic Bodywork" [affil. link to book on Amazon] is the best book I've seen about plastic repair/painting ... if you want to save some cash and experiment a little ... there's a tutorial www.sportrider.com/tech/146_0204_body/

One of the cheapest places to get plastic welding supplies, short of finding the stuff on ebay =>
is www.aircraftspruce.com/catalog/cmpages/plasticrepair.php
You'll have better luck if your plastic doesn't have pigment in it. Sand it smooth, soap and water, weld your cracks, Krylon primer, Krylon Fusion, and then throw it on the pavement at 40 mph again... repeat...
David Nelson
- Beale AFB, California
---
2005
A. Funny, I was just tackling that very job and ran into the same problem. I called a friend of mine and he said you have to sand any plastic surface before you attempt to paint it. Then apply a plastic primer, then your paint (specifically made for plastic).
Good luck. I am taking his advice, and will let you know the results.
Ruth Coleman
- Aliquippa, Pennsylvania
---
June 14, 2012
A. IF YOU ARE PAINTING MOTORCYCLE PLASTICS (ABS), READ THIS POST!

Many people claim to have good results using a wide variety of methods and paint for motorcycle plastics. For those who do not want to sacrifice the finish because of a tight budget, follow these principles:

(1) Prepare the surface as described in many forums, Youtube videos, and guides; BUT, the amount of time spent will be directly proportional to the quality of finish (up to a point, of course).

(2) If there is exposed ABS, use an adhesion promoter (follow the manufacturer's directions).

(3) For the best resistance to rock chips and the like, use an EPOXY primer.

(4) For the best and longest lasting finish, apply a base coat and clear coat. Yes, this means that you GET to (not have to) buy a decent sprayer. You will also need to own, borrow, or rent a decent compressor (it must be able to keep up with the sprayer; some of the little ones won't be able to fill the tank as fast as the sprayer depletes it). The clear coat should have FIVE coats.

NOTE: The waterborne paints, IMHO, are the way to go (e.g., Sikkens, Envirobase, Cromax).

(5) Always wet sand between coats.

If this sounds like a lot of work, it IS. It's how many people make a living. However, it is not beyond the patient and dedicated do-it-yourselfer. If you expect to keep your motorcycle for many years to come, do yourself a favor and produce a really nice finish you can be proud of for years to come.
Kyle James
- Tooele, Utah, USA
---
---
2005
Q. I am planning on painting a stripe on a Sears cartop carrier. I have been told that there is a hardener to use that is for plastic car bumpers. Anyone know anything about this?
Tony Hallum
- Hobbs, New Mexico
---
2006
Q. I want to paint these plastic cubes that I use to teach in a math class. The material is somewhat shiny and smooth. I've tried acrylic and it peeled off. Any suggestions?
Kristin Wiese
Teaching - Palatine, Illinois
---
2006
A. Krylon Fusion [affil. link to info/product on Amazon] plastic paint claims there's no priming, chipping; it adheres and dries in an hour. Maybe this will work.
Robyn Peterson
- Nashville, Tennessee
---
---
2007
Q. I want to paint and decorate a plastic see thru sheet, like a vinyl shower curtain! Does anyone know what I can use so that the paint doesn't crack or chip?

Thanks!
Eliza Lee
hobbyist - Vancouver, BC, Canada
---
A. Hi Eliza.
There are "vinyl dyes" that you use for that purpose rather than paint. Good luck.
Regards,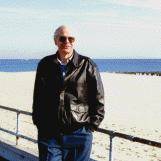 Ted Mooney, P.E.
finishing.com - Pine Beach, New Jersey
Striving to live Aloha
---
2007
A. For those of you out there trying to paint shower curtains, vinyl tablecloths and the like, Plaid has a paint line for plastic. It has like 37 different colors. I can find a small assortment at my local craft store.....but you can buy the whole line primer sealer and all at their web site. I recently made a custom picnic set table cloth, dishes and all. It has withstood even the dishwasher! Hope this helps.
LISA FONNESBECK
- Las Vegas, Nevada
---
---
2007
Q. I just bought a 98 EZ-Go golf cart. It has some scratches on it and one actually dug a little into the plastic body. I want to repaint it but not sure of how to fill in the scratch that dug in the body or how I should go about painting it and what type of paint to use.
Mike Winegar
consumer - Indianapolis, Indiana
---
2007
Q. I am having a problem getting a durable finish on ABS body panels off a motorcycle. I am thinking of trying the Krylon Fusion [affil. link to info/product on Amazon] and if it is durable topcoating with a clearcoat for better protection against chemicals that might come into contact with the finish. I see suggestions to primer and then use Krylon Fusion. Isn't the whole idea behind the Krylon Fusion that it bonds with the plastic better than conventional paints (and presumably primers)? If you primer then the Fusion paint technically never touches the plastic so what would the point be? Couldn't you use just about any flexible paint if you bothered to use a good primer that bonded well to the plastic? In a nutshell - Why would you use Fusion after priming?
Stanley Jablonski
hobbyist - San Antonio, Texas
---
2007
Q. I have decided that a large water tank in small garden is an essential but it is sticks out too much, thought I would paint a scene on it so it blends in more with the garden setting, it is plastic corrugated and cream colour any ideas what sort of paint I would need -- we have reasonably extreme temps here down to minus 7 °C and high as 40 °C. Appreciate any advice thanks
Linda Mawbey
hobbyist - Goulburn N.S.W. Australia
---
2007
Q. Hello there...
I was wondering if anyone could help me as I want to paint something onto a plastic bass drum skin and I have no idea what kind of paint won't ruin it. If not paint I thought maybe cellophane with adhesive glue.... Thank you x
Melanie Heslop
hobbyist - London, U.K.
---
---
August 11, 2008
Q. I am trying to paint marine life rings (the kind you toss to a drowning person). They are white, slightly textured and what I thought were a plastic of some kind. I am hoping to use them as address markers along the highway. I considered using Kilz [affil. link to info/product on Amazon] or BIN Primer [affil. link to info/product on Amazon] as I've had good luck with that on many unusual surfaces, but this was about the time the spray plastic primers came on the market. I could swear Krylon was the first and had a plain white primer. Unfortunately I used the whole can and tossed it, since I painted four rings. I have no way of knowing the brand!

Well, the paint crazed (alligatored) as soon as it hit the primer, but not in all places, just spotty. Now, after a year later it *still* isn't dry! It's tacky and sticks to anything it sets on for more than just a few minutes. The paint is peeling down to the original surface and can actually be peeled off in strips---like it never stuck in the first place and just formed a flexible film.

I contacted Krylon and they claim they never made a primer, only their Fusion (colored) product. I'm almost certain it was Krylon! The only company I can find that makes a "primer only" now is Rustoleum! [Adv: Rustoleum Plastic Primer [affil. link to info/product on Amazon]] I'm pretty certain it couldn't have been that company or I wouldn't have been concerned about the compatibility issue.

So, I'm stuck! Help! I've already detail painted the one painted ring (Dumb, I know! I thought the "tackiness" was going to eventually dry, and the top-coat detailing "is" dry) which means I've lost the work that went into it, but I have three more to do.

Does anyone else remember the "Plastic Primer" when it first hit the market a year or so ago? I remember it's claim was it could be used to prime any plastic, then you could topcoat with any paint! Was there another company making it? Any idea what might have gone wrong and any suggestions for how to proceed now? Like I said, I still have 3 rings already primed---I'm afraid to topcoat them, I *hate* stripping paint, and I'm not even sure I could on plastic!

Really, REALLY appreciate some input!

Thanks,
Linda L
[last name deleted for privacy by Editor]
- Hoodsport, Washington
---
August 13, 2008
A. Hi, Linda. It could have also been Bulldog Tie Coat [affil. link to info/product on Amazon]. Obviously it's hard to guess what you might have used, and anyone's recollection of the market situation is going to be colored.
But I think your recollection has perhaps exaggerated their claim to work on any and every possible plastic. But at this point you have paint that won't dry, and unfortunately that's not really unusual nor readily curable.I think you should strip and repaint one ring with the primers you have more confidence in, and wait until it cures before you make further decisions. Good luck.
Regards,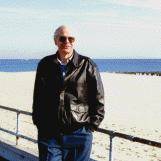 Ted Mooney, P.E.
finishing.com - Pine Beach, New Jersey
Striving to live Aloha
---
August 13, 2008

Thanks Ted!
I checked out the Bulldog Tie Coat and I seriously doubt that was what I used! It looks like that is probably an automotive primer and costs way more than I would have spent. I would have bought it at somewhere like a big box store.

After receiving the response from Krylon, I Googled "Krylon Plastic Primer" and found several references to it. I suspect it was on the market for a short time (gee, I wonder why?) and they replaced it with their Fusion line.

I have replied to their response and asked them to "look deeper" into their discontinued stock. Not sure they will, I usually find answers like the one they gave me are just boilerplate---but *sometimes* they will follow-up! I told them I need to know what the base is and what it is compatible with.

In the meantime, I guess all I can do is strip this one off and start over. For the other 3 I will try a small area with a different paint to see what happens. I didn't really want this to be an expensive project, since the first life ring is for an address marker on a busy highway and stands a good chance of being stolen! I only paid $4 apiece for them several years ago, but I'd like to use the remaining ones on my dock. I had hoped the Rustoleum paint would be good to use as I have had good luck with it in the past.

Funny, I almost used a cheap, $1.99 rattle can I had here! Wonder if it might have worked better ;-)!

I'll let you know if I hear back from Krylon---and thanks again for getting back to me!

Linda
Linda L
[returning]
- Hoodsport, Washington
---
---
June 29, 2009
Q. I bought a fireplace several years ago, which was white when I bought it, the surrounds turned out to be plastic which is now yellow with age, the remainder is marble, which remained white, would love some direction as to what I could paint the surrounds with. Any suggestions. help
Helen Hanlon
- Dublin, Ireland
---
---
September 21, 2009
Q. I have a quick question with paints having to do with plastics. I am painting a Jango Fett Rubies 2 piece helmet. I was wondering what paints would be best for this specific project. Also, what sealers would you recommend? Please respond ASAP. Thank you very much for your time.

Sean
Sean Michael Haas
- Miami, Florida
---
September 21, 2009
A. Hi, Sean. I don't know the kind of plastic it is, but Krylon Fusion [affil. link to info/product on Amazon] is usually a good bet for plastic. I don't know what it is that you want to seal though.
Regards,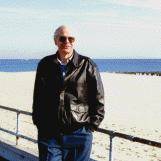 Ted Mooney, P.E.
finishing.com - Pine Beach, New Jersey
Striving to live Aloha
---
October 30, 2009
A. Hello, for all of those who wish to paint a general (shiny, matte, smooth,etc.) plastic surface. I have been customizing merchandise from video game consoles to vehicles and I have used the same process for each and every one -- creating a brilliant result.
1st step to repainting any item is the cleaning prep. Always use a pair of powder free gloves to eliminate any oil getting onto the surface and always keep on while handling the item.
2nd, I usually just give a good wipe down with dish soap. Remove any obvious signs of dirt, grease, scum, etc. Then, depending on the size of the item, wipe it down with rubbing alcohol, preferably the clear kind, this will remove any oils unseen to the naked eye, be sure to clean all "to be" painted areas.
After the cleaning is the sanding. 1st, to keep the surface in its smooth or other original condition, sand the entire "to be" painted area with 600 grit sandpaper. This will enable the paint to "stick" better to the surface.
Now, the painting. KIND OF PAINT: I have always used Krylon Fusion [affil. link to info/product on Amazon] paint for plastics. It already contains a surface adhesive chemistry which enables the paint to strongly bond with the plastic. You will also want Krylon clear coat (Krylon 1301 [affil. link to info/product on Amazon] ) to protect and prevent any possible chips or cracks. 1st, with this paint, you want to completely cover the surface with a light layer about 2-3 times. Waiting 8-10 minutes between each layer. 2nd, to prevent the not so smooth texture most people feel after painting, do not touch the surface for up to a week. This time period let's the paint "heal". A process where the paint is not only visibly dry to the eye, but the molecules have settled and fused with the item, giving you that smooth, new feeling.
After the paint has healed, you need to apply the clear coat. 1st, spray 2-3 light layers covering entire surface. Let dry for as long as appointed by directions on the can between each layer, and ta-daa, a nice, luster, smooth paint job.
Cody Tarrant
- Desert Hot Springs, California
---
November 20, 2009
Q. Will this process work for a Little Tykes car bed?
Gloria Hidalgo
- Wisconsin
---
November 24, 2009
Hi, Gloria. See if there is a triangle with a number in it embossed in the plastic. That tells recyclers what kind of plastic it is. Then google "plastic recycling codes chart" or just look near the top of this page to see what it is.
Regards,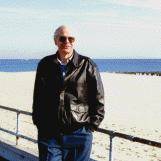 Ted Mooney, P.E.
finishing.com - Pine Beach, New Jersey
Striving to live Aloha
---
January 6, 2010
A. In case someone else needs answers, here's my 2 cents on plastics.

If the plastic is not too flexible (should be fine for motorcycles, video game controllers, laptops, plastic furniture, etc) use Krylon Fusion. I know that the can says no prep needed, that simply isn't true. You need to sand the plastic lightly with 600 or so grit sandpaper. Then wash with dish soap and warm/hot water. After it is completely dry, use cotton balls or q-tips and clean all the grease off the surface with rubbing alcohol or paint thinner. at this point, you should not touch the project with your bare hands anymore, wear latex gloves. remember: oil (even the oil in your skin) is your enemy when it comes to paint. also remember: 90% of painting is the prep.

Painting:
Use Dupli-Color Adhesion Promoter [affil. link to info/product on Amazon] as your primer. spray 2 LIGHT coats and one slightly heavier coat about 3 minutes apart.

THE TIMING IS VITAL! you have to spray your Krylon Fusion NO MORE THAN 10 minutes after the last Adhesion Promoter coat.

With the Fusion, spray 2-3 light coats about 10-15 minutes apart.

Wait 24 hours, remove any masking you may have done, then spray 2-3 coats of Krylon Fusion Clear about 15 minutes apart to protect the paint.

Remember these things:
After you sand the project, do not touch it without gloves.
Apply coats lightly. Heavy coats can drip and look ugly.
It's important that you follow the timing! A lot of the timing information is printed on the back of the can- DO NOT RUSH IT.

If you do everything correctly, your project should look wonderful and last a long time- I refinished a patio table about 2 years ago, and it still looks like the day I painted it.

Good luck everyone!
Ben Trumbull
- Milwaukee, Wisconsin
---
April 17, 2010
Q. This is all such good information....I am beginning a sign project for a friend that is opening a coffee shop. She is doing it on the cheap so my plan is to reuse the plexiglass from the old sign, this is to be an outdoor sign so it needs to be DURABLE. I have much experience w/ other mediums..The stripping and prepping has been no problem... my question is What Paint Do I Use? I will be lettering by hand--no stencil so that kind of eliminates the possibility of spray paint.. Help?
Chanda Rush
- Beaverton, Oregon
---
September 9, 2010
A. Hi, trying to paint and re-colour plastic here in the UK is difficult, all the products to paint plastic are only available in the US. However, for those looking I've painted my car speakers (the shells that were plastic) and a few other plastic items with a special dye for plastic called Vinyl Dye [affil. link to info/product on Amazon]. It worked well and looks as simple to use as the mentioned Krylon brand. You can get it by searching vinyl dye in google
Andrew Dudley
- Manchester, Lancashire, United Kingdom
---
May 7, 2012
Q. Hello, I bought one of those cheap light sabers at Walmart and I plan on stripping the paint and repainting tribal designs on it. I was wondering what would be the best method for this, and if I should use tape to cover it so the designs don't bleed together. Thank you, very much!
Lauren Puron
- royal palm beach, Florida
---
July 19, 2012
Q. A question arises: Why do people say to go to the drug store and get rubbing alcohol (which might have heaven knows what in it) to clean parts, when every hardware store has cans of pure alcohol?
Alan Paprocki
- Durham, North Carolina USA
---
July 18, 2012
A. Thanks Alan. Good point, but the various types of alcohol can be a tricky issue! My understanding, and I don't claim to be an alcohol scientist, is:
Ethyl alcohol is what you drink, and it's very expensive, not principally because of the need to remove the poisonous methyl alcohol from it, but because of the huge taxes the government imposes on it. To make alcohol available more cheaply for industrial purposes, the government allows it to be sold without those huge taxes only if about 10% methyl alcohol ("wood alcohol") is mixed in first to make it horribly poisonous. They call this mix "denatured alcohol", and that's what you get at the hardware store.
There is another kind of alcohol called isopropyl alcohol that is good at disinfection, lens cleaning, etc., which is sold in drug stores, but usually has varying amounts of water mixed in.
"Rubbing alcohol" is a more vague term, which probably started with slang, and it can be either denatured alcohol or isopropyl alcohol or even a mix, with varying amounts of water. As you imply, it's hard to define exactly what is in rubbing alcohol.
For many purposes denatured alcohol and isopropyl alcohol will function almost identically. Either is probably a good solvent. But for some other purposes one may be better than the other. Denatured alcohol is probably better for fuel because there is no water in it whereas there often will be water in isopropyl alcohol. Isopropyl is probably better for disinfection because it's less toxic. Isopropyl is always used for lens cleaning, because it dries fast and film-free and maybe because it is less toxic if you got a drop in your eye -- although you'd probably still want to die :-)
Regards,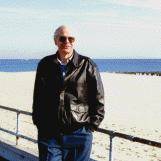 Ted Mooney, P.E.
finishing.com - Pine Beach, New Jersey
Striving to live Aloha
---
---
Help painting a polyethylene scoliosis brace
March 26, 2014
Q. Hi! I have been asked to paint a scoliosis brace for a young friend of mine who will be attending a convention in New York in the next few months. I have never attempted this sort of thing before, and only have experience with acrylic and oil paint. She wants a "Hello Kitty" painted on it, and I have no idea where to start. I would like help with what type of paint, how to go about it, and what sort of sealant would be needed to make the artwork last. She is a special little girl and I want to do a good job! Any help would be greatly appreciated and I thank you in advance. :-)
Marty Hill
Hobbyist/crafter - AUGUSTA, Georgia, USA
---
March 31, 2014
A. Hi Marty

I am sure that we would all like to help but there is a problem. Painting on plastics can succeed but there is always a problem of things like die release agents to remove first.

Polyethylene is probably one of the most difficult. Ethylene is a gas which is polymerised first to a liquid, then a grease then a solid depending on the degree of polymerisation. Unfortunately, even highly polymerised PE contains some low molecular weight material = grease = poor adhesion (or good lubrication if that is what you need)
Removing the surface grease does not help as the low MW material is dispersed throughout the plastic.

I hope that explaining this to your young friend will avoid disappointment. Perhaps she can then impress her friends with a little chemistry.

The best bet might be to consider some sort of sleeve to go over the brace.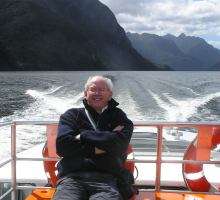 Geoff Smith
Hampshire, England
---
April 1, 2014

Thanks Geoff...
I appreciate your answer so much! I will explain it to her, and actually, a sleeve might be more "groovy" for a teenager to change up her style on a daily basis. (I just realized how much that statement just dated me ... lol)
Thanks for the chemistry of it as well, that was really interesting!
Have a wonderful day!
Marty
Marty Hill
[returning]
- AUGUSTA, Georgia usa
---
April 1, 2014
A. Yes, polymers do have poor wettability and hence difficult to paint However wettability can be increased by several techniques. A simple technique is to expose it to a low pressure air or oxygen plasma for a short time. This is very effective. These days one can also use atmospheric plasmas. These techniques are routinely used in several industries - medical, electronics etc.
Once this is done, adhesion of paint on polymers would not be a problem. The special child need not be disappointed !
H.R. Prabhakara
- Consultant
bangaloreplasmatek.com - Bangalore Karnataka India
---
April 2, 2014
Hi Prabhakara. Thanks for taking the time, but is this really going to within the piggybank budget of a child or her hobbyist patron?
Regards,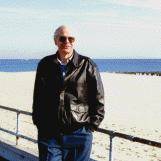 Ted Mooney, P.E.
finishing.com - Pine Beach, New Jersey
Striving to live Aloha
---
April 2, 2014
Hi Ted, It is not a big deal if a plasma treatment facility is available with some one. How big is the piece? As a special consideration to the child, I can do it free of cost provided someone pays for the freight.
H.R. Prabhakara
- Consultant
bangaloreplasmatek.com - Bangalore Karnataka India
---
---
June 22, 2015
Q. My daughter wears a scoliosis brace as well. Is polypropylene a 'paintable' material? And if so, how would I go about it? My little one is 8 and she's such a trooper, I'd love to do something nice for her...
cynthia r
[last name deleted for privacy by Editor]
- NY, New York, USA
---
December 29, 2016
This may help you. I have covered Playstations and XBoxs in vinyl before - looks better than paint, because there are SO many kinds of vinyl; Chrome, Colored Chrome, Color-Changing, Camo, Carbon Fiber, Brushed Metals, Gold, etc., Plus, there are infinite possibilities because you can print any image / photo / design on printable vinyl, then cover your equipment with it. Maybe you should look into that... it's actually really cheap, AND you can change it in a second, unlike paint. In my business, I usually use vinyl on signs or vehicles, but a decent sign shop in your area should be able to give you the material you need.
Frank Kovacs
ImageTEK Signs & Graphics - Midland Park, New Jersey, USA