topic 7349
Dry-Lube Coating Materials and Techniques
2001
We want to find dry-lube materials or techniques for a small compressor shaft which will be used for household refrigerators. Now we are coating with molybdenum-disulfide powder, and we tried tungsten di-sulfide powder also. However neither meet our requirement 100%.
We heard that electroless nickel infused Teflon. might be worthwhile to try
To our experience MoS2 shows insufficient lubricity and high cost of curing, and WS2 shows no control of coating thickness and poor corrosion resistance. Comments?


Jason Yu
- Seoul, Korea
---
2001
Sir:
You mention that an application of Molybdenum Disulfide type lubricant is not satisfactory. I am guessing the either the color is incorrect or the Coefficient of Friction does not meet your needs.
One of the finest series of bonded lubricants employs a Teflon(TM) film. It is applied by a dip or double dip in an aqueous liquid material. Bonding is effected by drying it in warm air. The material is made in the State of Massachusetts in the USA and goes under the name of R0-59.
Sincerely,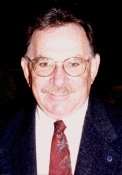 Ed Budman
- Pennsylvania
---
2001
Dear Mr.Budman,
We appreciate your comment on our dry-lubrication problem. We wish to know more in detail. As far as we know Teflon is a good lubricant which can be usable under the Temp.of 270 degree C. and should be cured approx.1~2 hours at 130 degree C.for bonding to metal surfaces. Maybe your process has a certain modified Teflon for easy bonding. Your comments or providing us more detailed info would be appreciated at your soonest.


Jason Yu
- Seoul, Korea
---
2001
If Dry film lube does not work, I seriously doubt if RO-59 will work. My best guess is that it is a fine Teflon dispersion in a silicate solution. The silicate dries and it takes a F acid or abrasion to get it off. It will wear off in a high speed shaft operation. It is very difficult to guess what will work, as we do not know its application or cost constraints.
Dry film lube is really good stuff. There are probably a hundred variations of it. To say that MoS2 does not work may not be totally true. The one that you tried may not be the best choice. Your application may not have been as good as it should be.
I noticed the complaint about the cost of ovens to cure it and instantly become suspect. A zinc phosphated shaft that is dry film lube'd (properly applied) will stand up to a lot of grief.
James Watts
- Navarre, Florida
---
2001
Dear Mr.Watts,
Many thanks for your comments. The shaft which we need to dry-lube coat is 10 MM dia. and 100 mm length, and running at 3,000 rpm under the liquid lubricate of Polyolester. We are using now MoS2 coating; however, as it requires costly curing process, we tested WS2 coat which shows good lubricity, but WS2 coat of 0.5 micron is being worn out in short period. If WS2 can be coated more thicker, it seems much better than MoS2 coat.
We are waiting your further comments.


Jason Yu
- Seoul, Korea
---
2001
Gentlemen:
The product that I mentioned is a Teflon dispersion, in which the Teflon is attracted to any metal surface. When the part is withdrawn from the solution, and dried with a hot air dryer the Teflon is bonded to the metal. To my knowledge there is no silicate in this process. However, since I neither make the material, nor sell it, the manufacturer may be the only one who could answer the question. Additionally, coating sample parts can go farther than a thousand words of thought and reflection as to whether it works on your job. I suggest that you contact the manufacturer to see whether they can secure a sample for you.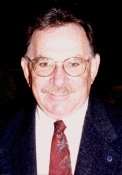 Ed Budman
- Pennsylvania
---
2001
Ed is totally correct. The only way to find out is to try it. I do not make it either, and took a somewhat educated guess.
If your poly something is truly a lubricant, then I would be looking at another shaft material or chrome or electroless nickel or one of the vapor deposited wear coatings.
Here again, only a trial set of parts will tell if it is suitable or is worth the cost.
What it runs against, bearing, sleeve, bushing or ? will help decide a correct part.
James Watts
- Navarre, Florida
---
2001
Perhaps your application would benefit from a composite plating such as electroless nickel with Teflon particles dispersed through out the plated layer. This should provide much better and more consistent results in terms of wear and lubricity than the topical type of treatment that you have tried. Many shops around the country/world provide this coating to almost any type of base metal.
Michael Feldstein
- Trenton, New Jersey
---
2004
As a couple of people already mentioned, Teflon impregnated nickel has high lubricity; in addition, the coating thickness can be very tightly controlled.
Chris Lukomski
- Springfield, Massachusetts
---
February 4, 2010
Electroless Nickel composite coating with boron nitride; the CoF is less than EN/PTFE. The EN gives good wear resistance, as well as corrosion resistance.
Roger Plath
- Minneapolis, Minnesota
---
September 21, 2013
A. Lubricant with HFE solvent loader content PTFE powder and oil may meet with your requirement. High lubrication performance with reasonable cost.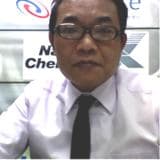 Ming-Chuan Hung
- New Taipei City Taiwan


If you have a question in mind which seems off topic, please Search the Site