topic 7334
Need Product to Shine Brass Cartridge Cases in Tumbler
(2001)
Q. I am looking for a product to SHINE rifle & pistol cartridge cases in a tumbler. I already have an excellent product for cleaning, I only need to SHINE the brass after cleaning or during cleaning. It has been suggested that aluminum sulfate might work in this application. I would prefer something in pellet form if available.
Charles W. Hall
- Russellville, Arkansas USA
---
(2001)
A. I am surprised at your question and more so that no one has answered it yet. There are a 101 small vibratory tumbling type systems for hobbyists on the market that use treated dry organic corn cob media for polishing. Each company uses uses their own trade names for media. We make this type of equipment and carry these supplies, but we are more industrial oriented and on a larger scale than I think you need. If you can't find what you are looking for under gun reloaders, try jewelry suppliers.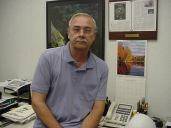 AF Kenton
Hatboro, Pennsylvania
---
(2001)
Q. To: AFKenton
Thanks for your reply. I know about the corn cob mixture, but am looking for one ingredient to add to the mixture that I have combined that cleans the brass better and quicker, but does not give the shine that I desire
Charles W. Hall
- Russellville, Arkansas USA
---
(2002)
A. Besides corncob media there is also walnut shell media available. Use about 2/3 corncob and 1/3 walnut for tumbling. Time required depends on the condition of the brass but the brass will shine more than new.
Alfred Landon
- Ithaca, New York
---
(2005)
A. Dillon has the product you want, a liquid in a plastic bottle that is used with the polishing media.
Douglas Hoff
- Macdoel, California, USA
---
(2007)
A. Walnut is known for a dull finish. Corn cob for a hi luster. Instead of your "mix" try using the products separately.

I use Walnut if especially dirty. When the brass is clean I give it about an hour in a cob that I keep separate just to remove the walnut "Haze" Then out of that cob through the separator and back into the tumbler in Cob treated with Lyman Turbo Brite. Till they are near mirror finish. Doesn't take that long. I may be crazy but I do NOT use the Lyman turbo charger. just the turbo brite. The turbo charger contains petroleum distillates and residue of petroleum that would seem to me to break down powder but I am no chemist so don't quote me....LOL
Ted Burris
- Kansas City, Kansas. U.S.A
---
January 22, 2008
Q. As a commercial reloader, I have to clean the brass cases before reloading them. I have a problem removing the carbon from the primer pockets and inside the cases. I am tumbling the cases with either ground walnut shells or ground corn cob with no additives that does a fair job of cleaning the outside of the case. I would like to get a better brighter finish on the outside of the cases all so.
Jon Frary
Commercial Reloader - Waddington, New York
---
October 13, 2012
Q. I just read on the back of a bottle of Lyman Turbo Charger Reactivator that it is NOT to be used with walnut shell media. What is the reason/danger in this?
Brad Slinkard
- Chambersburg, Pennsylvania USA


This public forum has 60,000 threads. If you have a question in mind which seems off topic to this thread, you might prefer to Search the Site