World's #1 finishing resource since 1989
No login needed: Chime right in
topic 7313
Stainless Steel Brush Finish Specifications
2001
What constitutes a No. 4 brush finish on stainless steel? What is the min/max roughness for a No. 4 finish? Where can I find more info on No.3, No.4, No.6, and No. 8 finish specs?
Joseph Litza
- Chicago, Illinois
---
2001
No. 4 finish is typical 150-180 grit (satin) finish. Much like the stainless steel shutter found on 3.5" floppy diskette. No. 3 finish varies with the mill/polishers can be as low as 60 and as high as 140 grit. Roughness average (Ra) value is very dependent on the mills/polishers. The flatness of the coils/sheets, as they are handled and produced from the mills is a major decisive factors in the final Ra value.
No. 8 finish is a true mirror finish. No residual polishing lines should be found on the surface of the stainless. Roughness average (Ra) is 1 microinch or below.
I believe the Specialty Steel Industry of North America has free handbooks on the finishes of stainless steel sheets.
Also, ASTM should have finish specifications as well for a fee.
Mike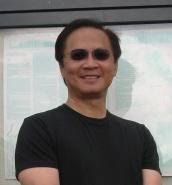 Michael Liu Taylor
specialty stainless steel distributor
Dallas, Texas
---
2007
I have a part print that requires a #3 brush finish. Material is 380 Al. The only surface finish standard I have is an Ra reference. I do have a profilometer, but not sure what Ra or Rz value will roughly equal a #3 brush finish. Any help would be greatly appreciated.

Thanks,
Shane
Shane Lindley
- Clearwater, Florida
---
September 15, 2008
I have a component machined with aluminium material. I have to callout in drawing its surface finish symbol. Can any one help me in this issue.
Kumar Pavan
- New York, USA
---
---
---
August 2, 2011
-- this entry appended to this thread by editor in lieu of spawning a duplicative thread
What is the conversion of brushed #2 stainless steel surface finish equivalent?
Matthew DuVall
Quality Specialist - Bloomington, Minnesota