topic 7297
Electrically Conductive Aluminum Anodizing
(2001)
Q. I NEED TO SPEC A FLAT BLACK ELECTRICALLY CONDUCTIVE ANODIZE FINISH FOR AN ALUMINUM FRONT PANEL (IT HAS TO MEET EMI REGULATIONS). IS THERE ANY SUCH FINISH AVAILABLE? GARY
GARY H
[last name deleted for privacy by Editor]
DESIGN SERVICE - WILLOW GROVE, Pennsylvania, USA
---
(2001)
A. An anodized surface is aluminum oxide surface, Gary; aluminum oxide is non-conductive, and anodizing is often selected because it is non-conductive, so an conductive anodize finish sounds like an oxymoron to me.
You might be able to apply a black chromate conversion coating, but I don't know if it would be attractive enough or robust enough. Another possibility might be to black chromium plate or black nickel plate the panel. But this would require zincating, followed by copper-nickel-chrome plating.
Or you might chromate conversion coat the inside of the front panel to keep it electrically conductive, and anodize and black dye the outside? This would require masking between the operations and might be more costly than you'd like though. Good luck.
Ted Mooney, P.E.
finishing.com
Pine Beach, New Jersey
---
(2001)
A. I may be wrong ... but I seem to remember a company, a few years ago--I believe it may have been Metalast--that offered a "conductive" anodizing ... I believe that Ag was added to the bath to make the coating conductive. Once again, I may be wrong on the company, but I know someone out there was advertising conductive anodizing. But this may fall into the same category as Teflon "Impregnated" Anodizing.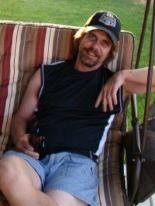 Marc Green
anodizer - Idaho
---
(2001)
A. Metalast does have an Ag bath that "seals" the anodic "pores", color varies from gold to brown depending on oxide thickness and alloy. This process lowers the resistance of the anodize and does NOT make the anodize conductive as the barrier layer is not penetrated.
Bill Grayson
- Santa Cruz, California, USA
---
(2001)

Thanks Marc. Thanks Bill.
Ted Mooney, P.E.
finishing.com
Pine Beach, New Jersey
---
(2001)
A. If you can afford an added process, simply coat the inside/backside of the parts with an EMI shielding paint. These typically contain silver, but there are nickel and carbon filled compositions as well. We have developed a composition that is based on conductive polyaniline that can be formulated with either silver or carbon to enhance the shielding effectiveness. Of course, for proper material selection, you will need to know the frequency range of the incident EM radiation and the level of shielding required.
David Strawser
- Ramat Gan, Israel
---
(2001)
Q. Would it be possible to put a conductive coating after the sealing process? I have customer also asking a conductive surface after anodizing and dyed it black.
S. Y. Yuen
- Hong Kong, China
---
(2007)
A. There is such a thing as an electrically conductive hard anodize. The maximum thickness is about 1.0 mils.
Joe Mathews
- Sterling Heights, Michigan, USA
---
October 8, 2010
A. Gary,

I stumbled across this thread while researching a similar need for the same reasons for my work in the semiconductor industry. US Patent 6228241 applies to the multi-step anodize process required to achieve a conductive anodized coating on aluminum. The patent was filed in the late 90's and there are several companies that provide that service.

Regards,

Stephen Coomer, ME/EE
- Tempe, Arizona, USA

---
---
To minimize your searching efforts and to offer multiple viewpoints, we've combined some threads into the dialog you're viewing. Please forgive any resultant repetition or failures of chronological order.
---
---
Electrically conductive Hard Anodized Aluminum?
(2002)
Q. Is there a way to make hard anodized aluminum electrically conductive?
Greg Trepko
- West Caldwell, New Jersey, US
---
(2002)
NO.
You can mask an area off to ground to and have it chem-filmed for some corrosion protection, but anodize is an electrical insulator and I know of no way to make it conductive.
Guy Lester
plating co. - Ontario, California, USA
---
(2002)
A. The best way to make it electrically conductive is to leave bare unanodized areas such as threaded holes. Another option would be electroless nickel. Electroless nickel offers the same as-plated hardness as hardcoat with better lubricity and is electrically conductive.
Todd Osmolski
- Charlotte, North Carolina, USA
---
(2002)
A. Hard anodize is an electrically insulating coating.
You have 2 possible options:
1- You could mask off areas you need conductive, & finish those masked areas with a chromate conversion coating, & hardcoat the balance of the part.
2- METALAST - supposedly offers a way to restore conductivity to anodize / hard anodize coatings, but I know nothing about it.
David A. Kraft
- Long Island City, New York
---
---
Achieving an 'electrically conductive' Satin finish for Aluminum
(2007)
Q. I need to put a soft Satin finish on Aluminum machined knobs. Problem is that it needs to be electrically conductive. Out goes Anodizing. And Hard Anodize is cosmetically not a choice. My thinking is an acid etch (similar to first etch in anodizing) then Clear Chromate. Am I whistling Dixie here or does a "tried and true" solution exist.
Fred May
Chief Engineer - Product Design - Balmain, NSW, Australia
---
(2007)
A. Hi Fred,

Your thinking would work.

Anodizing: You may achieve the required cosmetic finish, but more than that the anodic layer is Bad conductor of electricity.

Regards,
Keshava Prasad M
- Chennai, India
---
August 1, 2014
RFQ: Does anyone here know the contact details of the companies that offer the conductive anodized aluminum mentioned above?
Ojie Julian
- Laguna, Philippines
---
August 2014
A. Hi Ojie. Metalast was suggested 3X on this page; please google them. The site's supporting advertisers make this forum possible for camaraderie and technical information exchange, but we can't bill them the costs of maintaining the contact details for their competitors who choose not to advertise here :-)
Regards,
Ted Mooney, P.E.
finishing.com
Pine Beach, New Jersey


This public forum has 60,000 threads. If you have a question in mind which seems off topic to this thread, you might prefer to Search the Site