topic 7288
How Best to Make my Aluminum Porsche Wheels Black?
(2001)
I looked for info on this before posting, but came up short.
The aluminum wheels on my '73 Porsche are well past looking pretty as they are badly stained and oxidized from years of neglect.
I would like them to be black, but I want the finish to be very strong. Some of the painted wheels I have seen have flaked around the rim when the tires are installed, or around the lug nuts.
For an application like this, would you recommend paint, powdercoating, or anodizing? Also, how much would you think I can expect to spend?
If anodizing straight black, is this something I can do at home without having to be responsible for anything deadly?
Thanks for your help.
Jeff Hole
- San Jose, California
---
(2001)
Jeff, the debate has been raging here for years as to whether anodizing at home is safe and practical :-)
But a wheel will usually be a rather exotic aluminum alloy, produced with a rather exotic manufacturing technology like forge casting, and has all sorts of non-anodizable trash ingredients in it like copper, silicon, and zinc. So even if it is safe you wouldn't have too much chance of success at home anodizing of wheels.
I've never refinished an auto wheel, so hopefully someone more knowledgable will jump into the conversation. But anodizing is a good base for paint, and I think if you got those wheels really clean, and applied a non-etch primer, the paint would stick well.
Ted Mooney, P.E.
finishing.com
Pine Beach, New Jersey
---
(2001)
Kudos to Ted for bringing up the fact that most aluminum wheels are made from cast materials, which do indeed have quite a bit of 2nd phase particles in them..its simply not economically feasible for wheel makers to use wrought alloys for making wheels. I would suggest powder coating, my company powdercoats a lot of wheels, with a good success rate. Odds are, you would be very unhappy with a re-anodized wheel, and I know how picky you Porche owners can be. We tried to re-anodize Porche trim one time.. and it was nothing but a nightmare.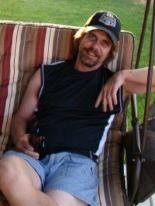 Marc Green
anodizer - Idaho
---
(2003)
Sir,
Take great care in cleaning your aluminum wheels. Use MEK / methyl ethyl ketone to ensure that no grease or oil remains on them. Then, spray them evenly with extend rust killer. Wait 24 hours before touching them. They "will be black".
Norman B. Czerski
- Eagle River, Alaska
---
(2004)
I have been a car customizer ever since I was fifteen years old and have developed quite an extensive bag of tricks for making quality long-lasting "adjustments" to ugly wheels. I have a 944 that is being customized from the ground up and have done some fairly exhaustive research in the pursuit of a way in which to get my wheels black. I currently have 17" Boxster wheels that are silver in color. Through all the research I have done on the subject, I have been repeatedly detoured back to the inevitable. Powdercoating is the best way to get a durable painted finish on any aluminum wheel. Even in the weather extremes that we experience up here in the great white north, Powdercoat holds up very well. It usually runs in the range of $230-$250 to have four wheels stripped and coated which should last you about 10-15 years (or more if you're careful). Pretty inexpensive; all things considered. One last piece of advice, though. I would still recommend having an experienced installer put the rubber on and you are well within your rights to watch and make sure he/she does it correctly and carefully.
Jeffrey J. Lane
- Blaine, Minnesota, USA


This public forum has 60,000 threads. If you have a question in mind which seems off topic to this thread, you might prefer to Search the Site