topic 7270
Electroless Nickel Plugs
2001
HELP! plating Hi-phos E-nickel large parts that require many sizes of tapered plugs...Plugs pop out causing bleeding problems and rejections.
Any suggestions?
M Lebron
M Lebron
- Sunnyvale, California USA
---
2001
If these are not blind holes, you should get plugs with a "tail" on them so they can be pulled snugly into the hole from the other side.
I don't know the exact answer to your problem, but I do know that electroless nickel usually requires special masking materials because of its high temperature compared to most other plating processes. You might inquire of vendors like those listed on the banner ad at the top of this page whether they have tapered plugs of a material which will give you fewer pop-outs.
Ted Mooney, P.E.
finishing.com
Pine Beach, New Jersey
---
2001
Most plugs will stay in very well, IF instead of just pushing them in..try twisting them in, as if it were a bolt, (assuming we are talking about blind holes). You will go through a few more plugs this way (the plug ends will become worn over time because of the threading) but you will eliminate "pop-outs".
I'm not familiar with the EN process, but there are also hard plastic plugs that work like a screw, these are called "self threading plugs". They are more labor-intensive to install and remove, but there ain't no way these suckers are going to pop out on you. But, not being familiar with the EN process, I don't know if they will withstand the process.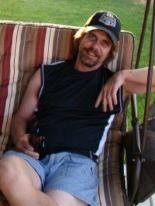 Marc Green
anodizer - Idaho
---
2001
Dear Mr. or Mrs. Lebrun:
The plugs pop out because of the air entrapped that, at 90-92 deg F has a very high expansion rate. Fill the holes with any inert material before plugging (plastic bags, clean water if possible, etc.). We sometimes even use tight wood sticks deep to the bottom for short runs. They will not come out, contaminate or unbalance your bath appreciably, provided the wood is cleaned.
Good luck.
Guillermo Marrufo
Monterrey, NL, Mexico


If you have a question in mind which seems off topic, please Search the Site