topic 7263
Help Refinishing Old Fishing Chair
2001
I have just purchased a fish fighting chair. The chair has been in storage for 8 years. The mfg tells me the metal is a cast solid stainless steel over brass. There is a film of rust covering the metal, and green oxidation in some spots.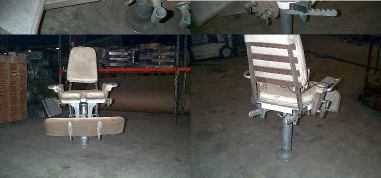 My question is how to best clean/remove rust and polish stainless back to luster without damage.
Alan Jones
- Colchester Vt
---
2001
There is a Co. here that will refinish fighting chairs Charlotte Metal Finishing on Bank St. (there are 2 cos. with the same name). They have done 2 chairs for me .
Todd Osmolski
- Charlotte, North Carolina, USA


If you have a question in mind which seems off topic, please Search the Site