topic 7246
Concerned Aluminum Polisher
(2001)
I started to polish my motorcycle frame and it is turning out great but I would like to know if aluminum dust can harm you and in what ways. Details would be great.
Brian Day
- St.Thomas,Ontario,Canada
---
(2001)

Brian,

I'd like to think that you'd get no ill effects from the piddly amount of Aluminum dust ... mind you, Aluminum dust is somewhat explosive (in the 5 to l0 micron range) which is why pyrotechnics often use it and other metals, too. You should be more concerned about that, eh?

Why don't you consult a lawyer (there are l0 million of these animals in the yellow pages) and try to sue ALCAN? This seems the thing TO DO these days. You won't get very far but you'd make a lawyer happy as long as you pay him.

And lastly ask yourself the question ...WHY, WHY, WHY would any manufacturer use a material from which could generate side effects? In Ye Olden Days drinking mugs were made of a lead alloy called pewter. And every one of those guys who drank from those mugs is now DEAD. ... and if they had been made of aluminum, doubtless they'd also all be deceased by now.

Your question wasn't all that moot, was it, eh?




Freeman Newton




White Rock, British Columbia, Canada



(It is our sad duty to
advise that Freeman passed away
April 21, 2012. R.I.P. old friend).



---

(2001)

I don't believe there have been any conclusive studies showing that aluminum IS harmful to a person. At one time I know they were trying to link aluminum to Alzheimer's disease, but I don't think it was ever proven. I however, prefer to breath nothing but air, so I would be wearing one of those dust masks that you can by at any hardware/paint store.

Marc Green




anodizer - Idaho




---
(2001)
Sir: An ounce of prevention is worth a pound of cure. It would definitely not hurt you to wear the approved type of dust mask/respirator. In fact, many company's even require that they MUST be used. When polishing Aluminum, you should use a Polishing Jack that is used exclusively for Aluminum, or exclusively for iron. When you polish both steel AND aluminum on the same jack, the dust mixes in the exhaust stack and the first spark that flies up from polishing steel will likely cause a hot and fast spreading fire. I believe that the process of mixing aluminum powder and iron oxide, and igniting it was called Thermite. It got hot enough to be used to weld steel railroad rails.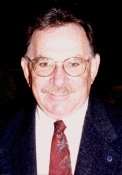 Ed Budman
- Pennsylvania
---
2006
This response is way too late to benefit this young man... but for future reference: my husband has a machine shop and polishes, as well as performing other invasive machine processes with aluminum. In short, he makes airplane parts. He was told that the average lifespan of an aluminum polisher is 20 years... He has been polishing aluminum for about 15. He has the jerking, memory loss and other symptoms of aluminum polishing.... He has ventilated the area and wears protective gear for his eyes and his respiratory system. While he wears Protective Gloves [linked by editor to product info at Amazon], there are still bare parts of skin... He bathes after he polishes, leaving the dust behind in the bathtub and or shower. Aluminum has been linked to Alzheimers and other neurological problems... aluminum may be good to make things out of so they won't rust... but that is about all it is good for, besides a protective coating for your grill. I don't need a doctor or a scientist to tell me that.
Michelle K
wife of a full-time aluminum polisher - Hillsboro, Ohio
---
2006
I am so sorry for your husband's suffering, Michelle. But what is the origin of this report of 20 years lifespan? I don't need a doctor or scientist to tell me that there are a lot of possible causes and explanations for such symptoms. These days OSHA often focuses on fairly obscure statistical data to try to make a case for reduced occupational exposure to various materials; if there were a strong and obvious link to illness from aluminum polishing, I'm sure they would have been tightened up long ago.
Ted Mooney, P.E.
finishing.com
Pine Beach, New Jersey
---
2006
You may very well be right sir. The gentleman that told my husband this, has since died from lung complications which were directly linked to metal polishing, not aluminum polishing. I don't know what all he polished. He was told this same thing when he got into the metal polishing business more than 20 years ago. I have no medical backing for my statements and I apologize if I offended anyone. I am not a doctor. I have read one citation after another that OSHA has not found anything. I believe the real issue may lie in the machining process when it is benzene that is involved? Don't mind me.
Michelle K
- Hillsboro, Ohio
---
May , 2007
It distresses me that your husband, and consequently you, are suffering for any reason, Michelle. You don't offend anyone with your questions or assertions -- but I do believe that prolonged and repeated exposure to benzene probably is a very serious problem, whereas I do not believe that there is any link between Alzheimer's and exposure to aluminum.
Ted Mooney, P.E.
finishing.com
Pine Beach, New Jersey


This public forum has 60,000 threads. If you have a question in mind which seems off topic to this thread, you might prefer to Search the Site