topic 7234
Maskant for EN, Prior to Anodizing
(2001)
Hello fellow finishers,
Is anyone aware of a making product (preferably a liquid paint maskant) that will adhere to an EN plated surface, so I can sulfuric anodize areas of a part that has selective EN on it. Currently we are anodizing first, and then EN plating, but typically lose 1 out of 6 parts do to poor handling, poor masking, of the parts by our EN source. We have tried several products, but none seem to adhere well enough to withstand the anodizing process, particularly at the edges. Depending on the thickness, the maskant has to be able to withstand 15 min-1 hr in the sulfuric anodizing tank.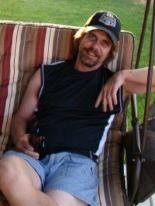 Marc Green
anodizer - Idaho
---
(2001)
We have had a similar problem with getting the paint masking to stick through the anodizing process. There always seems to be some leakage especially on the threads (even with the chromate pre-dip). What products have you tried? We tried the products from Tobler division with limited success. Please let me know.
Mr. Tim Neth
- Buffalo NY
Ed. note: To the extent possible, let's please talk in terms of generic types rather than brand names.
---
(2001)
In answer to your question, I have tried several products .. from peelable maskants, to lacquer-based maskants,to masking tape (specialty plating tape) but can't find anything that will adhere to the EN plated surface.
As to your question about just straight masking of chromated surfaces, prior to anodizing..I have excellent success with a product called Micro-shield (which I believe is a Tobler product) However, one must be sure that the chromated surface is not touched with bare hands prior to painting..I'll even do an IPA wipe of the surface to be masked, prior to painting.
I would expect to see problems with liquid maskants on threads, and other sharp corners, as paint, and most other coatings do not adhere well to sharp edges. For threads, I would either plug the hole, or cap the thread (if it's external). As far as the tapes go..I've had good results with 2 different types. One is a special anodizing tape, and the other is lead tape. The distributor of these tape products is Shercon.
CAUTION...when using the lead tape..make sure there is NO contact between the lead tape and your rack point. The lead tape has an excellent adhesive, is very formable, and withstands the anodizing process well, however, the adhesive residue left after tape removal, can be somewhat cumbersome to remove.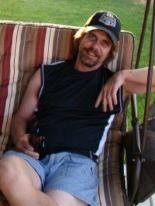 Marc Green
anodizer - Idaho
---
(2004)
In answer to the question about a maskant for either anodizing or electroless nickel. Try Entone's Enplate Stop-Off NO. 1. It's a peelable maskant and you must put at least 3 reasonably thin coats on with minimum brushing( look for solid green color). It's the only maskant that you can use on alu without chromating first (use a fast dry lacquer thinner [linked by editor to product info at Amazon] to clean parts [SherwinWilliams #214).
Have fun.
Wayne Oostman
- Toccoa, GA


This public forum has 60,000 threads. If you have a question in mind which seems off topic to this thread, you might prefer to Search the Site