topic 7219
Zinc/Cobalt Alloy Plating to Pass Thermal Test
(2001)
My customer needs Zn/Co alloy (barrel) plated nuts to pass thermo-resistance test : Bake at 300 J for 1.5 hour, without showing any blister or powdered surface. Thanks for any process or chemicals improvement suggestions.
Dennis Chang
- Taoyuan, Taiwan
---
(2001)
What do you mean by 300 J? Do you mean 300 degrees Fahrenheit? Celsius? If you mean F or C, then I think you need to re-examine the specification. Zinc-cobalt platings currently use hexavalent chrome conversion coatings. The hex chrome layer can not stand temperatures over 225 F because it begins to dehydrate and lose its effectiveness. A trivalent chrome conversion coating followed by a topcoat may be able to last, but you would need to investigate and do some testing. If you need to last in 300 F or 300 C, then I would recommend that you look at using another type of finish.
Tim Neveau
Rochester Hills, Michigan
Ed. note: This site encourages inquires from the whole world, which doesn't use the same keyboards and special characters. The 'J' probably came from a software translation error, but we don't have the answer to Mr. Neveau's request for clarification--Mr. Chang would need to provide that.
---
(2001)
Sir:
Around the world, there are various specifications for resistance to Thermal Shock for Zinc Alloy plated coatings. You did not mention whether you are using an Alkaline or Acid type of electrolyte. I believe that you might find that the Alkaline Variety could be easier to control for thermal shock, than the acid type. Several years ago, an article was written in one of the U.S. trade journals by a Mr. Ted Natorski of Enthone OMI. It was quite a good article on Zinc/Cobalt and might supply you with the exact information that you request.
Just in addition, the best thermal shock that I have heard of for Zinc Alloy plating is with Zinc/Nickel (alkaline) plating. After plating, the parts would be baked for hydrogen de-embrittlement relief, cooled and reactivated in a diluted acid solution. Then the chromate film would be applied as specified by your supplier.
Hoping this will be of some help to you. Please advise what the 300J really is. Thank you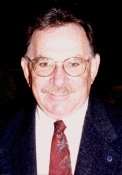 Ed Budman
- Pennsylvania
---
(2001)
Dear Sir:
Thanks for all the helpful replies above. The 'J' came from a software translation error. It's °C. And the bath is alkaline.
Thanks again for any further suggestion.
Dennis Chang
-Taiwan, R.O.C


This public forum has 60,000 threads. If you have a question in mind which seems off topic to this thread, you might prefer to Search the Site