The world's most popular metal finishing site, and the internet's friendliest corner
topic 7194
Relieving Parts: How Long, How Hot?
A discussion started in 2001 but continuing through 2018
2001
Q. Is there a commonly accepted time/temperature table for relief of C1050 parts? We have tried 375 °F for 4 hours but see some dulling/graying of the zinc plate and would like to try shorter times or lower temperatures which do not cause loss of the bright zinc plated surface.
Charles Flanagan
- Gulfport, Florida, US
---
2001
A. Are you chromating before baking? You must bake the zinc plating before chromating. The cycle is plate, bake, then chromate after baking.
Todd Osmolski
- Charlotte, North Carolina, USA
---
2001
Q. We have tried both baking before nitric and chromate and baking after using a chromate specifically designed for post-bake with the same results.
Charles Flanagan
[returning]
- Gulfport, Florida US
---
2001
A. Sir: Please remember that the parts which you are coating with bright Zinc, and then relieving for Hydrogen Embrittlement are Functional Plated Parts, and Not Decorative Parts. Zinc is a very active metal (which is why we use it in the first place). When we bake a bright coating, we may be causing it to react with something (maybe co-deposited organics, or even Oxygen in the oven), which would explain the dullness.
As mentioned in a previous response, the Chromate Passivate is applied after the part has been baked and cooled down to room temperature. It usually does not look like an unbaked part. The only finish that may be baked with a chromate finish on it, is a Zinc/Nickel alloy deposit, and that because of its excellent heat and thermal shock resistance. It too, will lose some hours of corrosion resistance, but many users find that 500+ hours is still acceptable after baking with the chromate on the part. Plus, it reduces the number of operations to finish the part. We hear questions like this often, and once we all agree on whether plating is decorative or functional, we can then settle down to the business of turning out the proper finish.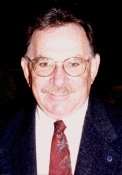 Ed Budman
- Pennsylvania
With deep sadness
we announce that
our friend Ed passed
away Nov. 24, 2018
---
2001
A. Dear Mr Charles,
You are bound to see discoloration if you bake above two hours. My choice would be to Acid Zinc plate the parts up to 80-90% of the required plating thickness, neutralise or Blue passivate, Hydrogen De-embrittle, Acid Zinc plate again for the remaining 10-20% thickness, final passivate to the chromate of your choice. The second plating will hardly embrittle the surface at all.
Khozem Vahaanwala
Saify Ind
Bangalore, Karnataka, India
---
---
June 18, 2018
Q. My situation: WHAT IS THE CORRECT AMOUNT OF TIME FOR BAKING .0001 ZINC/HEXAVALENT CLEAR
CHROMATE?

1/2-13 X 1 3/4 FLAT SOCKETS 4140 ALLOY RC 38-44 180,000 PCS

OUR PLATER STATES 400 DEG FOR 4 HOURS + 400 DEG FOR 14 HOURS

IS THIS CORRECT?
FAY ADAMS
BUYER - INDIANAPOLIS, INDIANA
---
June 2018
A. Hi Fay. I'm a bit concerned that if readers answer you it will be misinterpreted. What exactly do you mean by the "+" in your question? I hope you are not intending to do the baking at some later date -- it must be done immediately after plating and before the chromating. Your plating sounds awfully thin, substantially below the 5 microns in most specs; and is there a good reason you are sticking with hexavalent chromate these days?
There are a dozen or more discussion threads on the subject on line here, but 4 hours at 375 °F is probably the right answer. But I think the best path forward might be to start requiring that the plating be done to a spec, for example ASTM B633 [link by ed. to spec at TechStreet] . Good luck.
Regards,
Ted Mooney, P.E. RET
finishing.com - Pine Beach, New Jersey
Striving to live Aloha
---
June 27, 2018
It appears to me that your plater is relying on ASTM B850-98 [link by ed. to spec at TechStreet] which prescribes baking cycles as a function of tensile strength. Rockwell hardness (C scale) of 38 is roughly 1200 MPa and Rc of 44 is roughly 1400 MPa. (See DIN 50150 - or many other places - for a correlation of Rc to MPa.) ASTM B 850 prescribes baking cycles of 12 - 14 hours for MPa of 1200 - 1400 so your plater is recommending 14 hours because that is what would be required for a Rc of 44. You certainly should be safe at that baking time since the coating thickness is so low (the thicker the deposit the more likely it is to seal in the hydrogen). Non-electrolytic processes (dip-spin paints, mechanical plating) do not introduce hydrogen embrittlement and therefore do not require baking.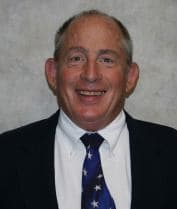 Tom Rochester
Plating Systems & Technologies, Inc.
Jackson, Michigan, USA
---
---
Chromate on ZnNi plated parts
August 17, 2018
Q. I am having problems reactivating 440C ZnNi plated parts after 23 hour bake for hex chromate. Do you have any suggestions? I am using HCl 0.2% 10 seconds followed by two short rinses with DI water.
Ted Piston
- Tijuana, Mexico
---
August 2018
A. Hi Ted. We appended your inquiry to a thread where Ed Budman seems to imply that ZnNi should be chromated before baking (I'm not familiar with that sequence). I don't know if that 17 year old info is still valid in this age of trivalent chromates, and for all ZnNi plating or just a certain type, but certainly nickel is much harder to activate than zinc so zinc-nickel may be as well.
Regards,
Ted Mooney, P.E. RET
finishing.com - Pine Beach, New Jersey
Striving to live Aloha
---
August 21, 2018
A. Hi Ted!

Did you try caustic soda 10% for a couple of minutes (or until you see any amount of hydrogen generation) and then nitric 1%? We do this for trivalent chromates with some success.

The best, anyways, is to do a flash ZnNi deposit, the "fresh" layer is more receptive for a new chromate and will be more resistant to white corrosion.

Best of luck!
Daniel Montanes
TEL - N FERRARIS - Canuelas, Buenos Aires, Argentina
---
August 23, 2018
Q. Hi Ted and Daniel, thank you for your responses. Unfortunately the spec I'm plating to prohibits double plating. Additionally, it prohibits chromating before baking.
Thus the problem, I can get good chromate if I do before baking. It is after baking that is the problem.
Any other suggestions on how to activate the nickel in the ZnNi? The parts that activate come out dark brown (unacceptable) and if we reduce the activation time in HCl the parts don't activate.
Ted Piston
[returning]
- Tijuana, Mexico
---
---
August 23, 2018
Q. Hi all, I would like to know more about basic mechanism of passivation after Acid zinc nickel electroplating on cast iron & mild steel parts; here are my few doubts:
1. What's the effect of ratio of silica and chrome in the passivation layer?
2. How layer of passivation effects sealant layer? like thickness of passivation, silica and chrome ratio..
3. What's the effect of pH and temperature of passivation solution on thickness and appearance of passivation layer?

Any leads would be appreciated.
Thanks,
girish chandra
- bangalore, India
---
August 24, 2018
A. Hello Girish,

I try to answer your doubts, but I don't have so much data with your inquiry.

1) Silica is NOT a constituent of the passivation (AKA chromate) layer, but some vendors have silicate (nano)particles to improve passivation layer thickness and performance. Their ratio depends on particle size and formulation!!

2) Sealant layer could be a silicate or organosilicate, but there are more formulations for sealers nowadays. They usually don't have chrome, and their effect is to improve performance (corrosion resistance) and performance of scratched surface.

3) Low pHs (1,8-2,2) tends to make a thicker passivation layer, but they depend on the formulation. High pHs (3,0-3,5) make lower thickness. Color depends on the formulation, too (there are blue colored chromates for zinc-nickel), but lower pHs tend to make more iridescent layers (because of the thicker chromate layer) and higher pHs more blue or colorless layers.

Hope it helps, but I would need more data. Best of luck!
Daniel Montanes
TEL - N FERRARIS - Canuelas, Buenos Aires, Argentina