topic 7194
Relieving Parts: How Long, How Hot?
(2001)
Is there a commonly accepted time/temperature table for relief of C1050 parts? We have tried 375F for 4 hours but see some dulling/graying of the zinc plate and would like to try shorter times or lower temperatures which do not cause loss of the bright zinc plated surface.
Charles Flanagan
- Gulfport, FL, US
---
(2001)
Are you chromating before baking? You must bake the zinc plating before chromating. The cycle is plate, bake, then chromate after baking.
Todd Osmolski
- Charlotte, North Carolina, USA
---
(2001)
We have tried both baking before nitric and chromate and baking after using a chromate specifically designed for postbake with the same results.
Charles Flanagan
- Gulfport, FL US
---
(2001)
Sir: Please remember that the parts which you are coating with bright Zinc, and then relieving for Hydrogen Embrittlement are Functional Plated Parts, and Not Decorative Parts. Zinc is a very active metal (which is why we use it in the first place). When we bake a bright coating, we may be causing it to react with something (maybe codeposited organics, or even Oxygen in the oven), which would explain the dullness.
As mentioned in a previous response, the Chromate Passivate is applied after the part has been baked and cooled down to room temperature. It usually does not look like an unbaked part. The only finish that may be baked with a chromate finish on it, is a Zinc/Nickel alloy deposit, and that because of its excellent heat and thermal shock resistance. It too, will lose some hours of corrosion resistance, but many users find that 500+ hours is still acceptable after baking with the chromate on the part. Plus, it reduces the number of operations to finish the part. We hear questions like this often, and once we all agree on whether plating is decorative or functional, we can then settle down to the business of turning out the proper finish.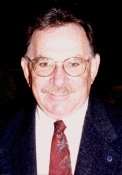 Ed Budman
- Pennsylvania
---
(2001)
Dear Mr Charles,
You are bound to see discoloration if you bake above two hours. My choice would be to Acid Zinc plate the parts up to 80-90% of the required plating thickness, neutralise or Blue passivate, Hydrogen Deimbrittle, Acid Zinc plate again for the remaining 10-20% thickness, final passivate to the chromate of your choice. The second plating will hardly embrittle the surface at all.
Khozem Vahaanwala
Saify Ind
Bangalore, Karnataka, India


This public forum has 60,000 threads. If you have a question in mind which seems off topic to this thread, you might prefer to Search the Site