topic 7187
Polishing Carbide Punches
2001
Are there any mechanical methods for polishing carbide after the EDM process for small (<1") intricate detail punches?
Carol Dupree
- LaVergne, Tennessee, USA
---
2001
Just talked to a friend on mine today about this same subject. Surprisingly, we are getting a lot of feed back that polished surfaces prolong or extend the life of gears and cutting tools significantly. Using treated dry organic materials produces low 4 to 12 RMS on these parts. While smoothing out these surface features there is also some minor work hardening going on especially on sharp edges. Finished parts look like jewelry even though that is not necessarily desired.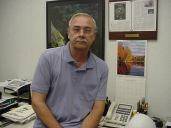 AF Kenton
Hatboro, Pennsylvania


If you have a question in mind which seems off topic, please Search the Site