topic 7153
Understanding the Methods & Parameters for Anodizing Architectural Aluminum
(2001)
Q. To permit me to write better architectural specs, I would like to raise a few questions regarding anodizing.
First, my architectural extrusion specifications call for AA-M12C22A41 or sometimes AA-M12C22A31, AA-M12C22A42 or A43 or A44. Are these sulfuric acid or hard anodized?
Second, when anodizing, does the acid etch the aluminum surface first and then deposit the coating which imparts color?
Third, is the process for clear anodizing and bronze or black anodizing the same? I have heard that the difference is the amount of time the objects are left in the bath.
Ken Hercenberg
- Baltimore, Maryland
---
(2001)
A. Hi Ken. If you were not in the architectural field, the answer to your first question would be easy, i.e., architectural anodized coatings of 0.7 mil, while premium finishes, are not the 2 mil Mil-A-8625 [link is to free spec at Defense Logistics Agency, dla.mil] Type 3 "hard coatings". However, the architectural anodizing field has some slang of its own, and you may hear people call some architectural anodizing finishes "hard anodizing" anyway.
There are (at least) three different ways to color anodized aluminum, the least expensive being to dye it. In this case, the part is clear anodized (which generates millions of tiny drill-hole type pores), then dipped in dye which is absorbed into those drill-holes, then sealed (the tops of the pores are swelled in boiling water or alternative agents to close them off). Organic dyes are used which allow you to achieve virtually any color. Such dyed finishes are very widely used for crochet hooks, clothes hangers, tokens, arrows, softball bats and myriad similar objects. But they are prone to fading and my limited understanding is that for this reason not too much architectural anodizing is done that way.
Architectural anodizing is usually champagne, bronze or brown in color, and is achieved either through inorganic dyes, integral color anodizing in organic acids where the color forms as part of the film, or two-step anodizing where metals (as opposed to dyes) are deposited into the pores of the clear sulfuric acid anodized surface before sealing.
Clear anodizing is the 'first half' of two-step anodizing and dyed anodizing. But bronze and black anodizing can be obtained by integral color anodizing as well as by two-step anodizing. Two-step anodizing can be thinner than integral color anodizing but doesn't have to be kept that thin. The specs you mentioned are all for .7 mil thickness (again, a premium finish) so the immersion times would be similar.
We don't like to post a lot of URLs on our threads because almost go go bad quickly so it's an impossible maintenance headache to update tens of thousands of letters here, but Southern Aluminum Finishing [a finishing.com supporting advertiser] has a website which will answer almost every question you may have about architectural anodizing. And Wernick, Pinner, and Sheasby's "The Surface Treatment and Finishing of Aluminum and Its Alloys" answers every anodizing question pretty exhaustively =>

Good luck.
Ted Mooney, P.E.
finishing.com
Pine Beach, New Jersey
---
---
Anodizing spec AA-M12C22A42
March 17, 2011
Q. Does the number AA-M12C22A42 indicate a specific color or range of color for anodizing or is it for use as a method process. Thanks MD<
Mike DeHaven
Project Manager, Glazing Company - Morgan Hill California
---
---
Black integral color anodizing
January 3, 2014
Q. Hello,

What factors are responsible for achieving deep black integral color anodized surfaces?

S.Ramajayam
subramanian ramajayam
- bangalore,karnataka,india
---
January 13, 2014
adv.
We provide consultations on how to achieve blue anodizing for architectural aluminum. The color does not fade from sunlight and other environmental conditions.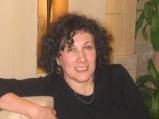 Anna Berkovich
Russamer Labs
Pittsburgh, Pennsylvania


This public forum has 60,000 threads. If you have a question in mind which seems off topic to this thread, you might prefer to Search the Site