topic 7141
Trying to Find Twinkle Copper Cleaner
An ongoing discussion from 2001 through 2015 . . .
(2001)
Q. I used to use a product to clean copper called Twinkle. It was a paste format that worked quite well. I have been unable to locate it in Abilene Texas. Does anyone know where I might can purchase several boxes?
Lori D
[last name deleted for privacy by Editor]
- Abilene, Texas
---
(2001)
A. G'day Mates!
I have a ANSWER to Lori D's question about TWINKLE Copper & Silver Polish..... ....I was looking for that product also.... I finally found it...It is sold by DRACKETT CORP. I found it on my web tv search.
I hope this helps in some way!
Thank you Kindly Mate!
Ambassador Craig S. Belton
- Florence, Oregon
---
(2001)
A. I have a listing showing that Twinkle Silver Polish is from the S.C. Johnson Co., of Wisconsin, where someone should be able to tell you of either a local source in Abilene, or how to order it by mail. I have never tried this product, so can not tell you how well it would work for copper, but other metal cleaners I do use seem to work equally well for either metal, so would think it should be OK. Good Luck.
W. Carl Erickson
- Rome, New York
---
(2001)
Q. I see there are others who are looking for "Twinkle Copper Cleaner." Has anyone found a source? It is (was?) a great product.
Jeanne T
[last name deleted for privacy by Editor]
- Dumfries, Virginia
---
(2001)
Q. Have you found a source yet? I am in Northern California and I too have been searching for Twinkle, unsuccessfully.
Donna C
[last name deleted for privacy by Editor]
- Woodside, California
---
(2001)
A. After searching for Twinkle for a year and a half, I contacted my local newspaper's (The Daily Press) hotline and asked them. I received my answer and contacted Malco Products who bought it from S.C. Johnson. There is an 800 number to call. A case of 12 cans costs $36; half a case costs $20. I just received my case and it still works like a charm!
Michelle E
[last name deleted for privacy by Editor]
- Ft. Monroe, Virginia
---
(2001)
Q. Looking for Twinkle, along with several others, I see; I visited the Malco site and found something called Twinkle that's a liquid-- not the paste I remember. I have an old container of the silver polish (not copper, but the same round twist-on-top shape) that says it's a Drackett product. I am curious as to whether what Michelle received was the liquid I saw mentioned at Malco, or the paste we all seem to remember; and whether the Drackett product is the same as the Johnson (now Malco) one. And if it IS the paste-- how do we make sure we get that, and not the liquid?
Deborah M
[last name deleted for privacy by Editor]
- Standish, Maine
---
(2001)
A. I found something . . . look at www.twinklepolish.com for that toll-free number (YAY, I've been looking for it too! It works GREAT on copper!)
Lynda B
[last name deleted for privacy by Editor]
- Belleville, Michigan
---
(2001)
Q. I see others are asking about Twinkle. I have tried to locate a listing for , Drackett Products, S.C. Johnson or Malco and cannot get a telephone number, 800 number or address. Does anyone have it ... please? This copper polish was the best and no one seems to carry it in Los Angeles.
Jeffrey H
[last name deleted for privacy by Editor]
- Los Angeles, California
---
(2001)
A. Twinkle copper and silver cleaner in paste form can be found in Los Angeles at Vicente Foods near San Vicente and Bundy, it also is carried at True Value Hardware but may need to be special ordered. You are able to order a case of six from Malco for $20 incl.ship/handle. I was only able to find all this out from the prior info. Thanx very much.
G. Landers
- L.A., California
---
(2001)
For those searching for Twinkle Copper Cleaner in Los Angeles, it can be found at Koontz Hardware on Santa Monica Blvd. in West Hollywood. Before I moved out of L.A., I stocked up, but will still need to locate it in Georgia. Thanks for the tips on 800#s and websites.
M. Compton
- Athens, Georgia
---
(2001)
Here is another link to a company that carries Twinkle copper cleaner: Shore Is Clean Supply (www.shoreisclean.com). Click on the Online Catalog button, and then the Twinkle link. Their price is $6 per can, or $36 for a case of 12.
Bill C
[last name deleted for privacy by Editor]
- Cedar Rapids, Iowa
---
(2001)
I have been looking for Twinkle copper cleaner for months after I found out that my local grocery chain had stopped carrying it. I got the tip here to check out True Value hardware and sure enough they carry it. It works just as I remember it... perfectly. The box indicates that it is made by Malco Products, Inc. Thanks for the tip.
Don S
[last name deleted for privacy by Editor]
- Anchorage, Alaska
---
(2001)

Thank you, Thank you! I thought I might lose my cleaners. They aren't polishing the pots since Twinkle vanished from my local grocery.. What happened? It is the BEST product of that kind on the market!
Sue J
[last name deleted for privacy by Editor]
- New Orleans, Louisiana
---
(2001)
A. I also have been looking everywhere for Twinkle Polish & I found a Web page where you can order it. Just look for Twinklepolish.com
Kate W
[last name deleted for privacy by Editor]
- Coon Rapids, Minnesota
---
(2002)
I just ran into these posts while trying to find Twinkle copper cleaner. I found it just 45 minutes from my house. It was only (a few dollars) for a 4 3/8 oz plastic container. The store is located in Chesapeake,Va on Military Highway. They always carry it they said. The name of the business is American Hardware & Home Center, Inc. Hope this helps someone.
R. Byrum
- Elizabeth City, North Carolina
---
(2002)
The internet is unbelievable! After days of searching for TWINKLE copper cleaner in the Ventura Ca. area (north of L.A.) I decided to do a GOOGLE search and here I am with all of you TWINKLE junkies! I'll go back and read some of the answers on where to find it and guess I too will have to buy a case. They should get to this page and see how popular and wonderful they are!. I buy from yard sales and thrift stores and sell on eBay so I have to have it!
Jodeen F
[last name deleted for privacy by Editor]
- Ventura, California
---
(2002)
Yes, we are popular and wonderful too, thanks! I assume you meant us.
Tom Pullizzi
Falls Township, Pennsylvania
---
(2002)
I found Twinkle at Malco Products . I ordered a case of 6. It arrived within a couple of days. It is the same wonderful green stuff in the white plastic tub with copper top which I have used for 40 years. The product was made by S E Johnson and sold to this new company.
Keyes Mc
[last name deleted for privacy by Editor]
- Fort Wayne, Indiana
---
(2002)
If anyone's still looking for Twinkle, it's available on the net from a company called Jensco Inc. (www.jensco.com). They carry both the silver and the brass & copper cleaner. A 4 oz. tub sells for (a few dollars) and you don't have to order in bulk -- which is great if you just want one or two.
C. Crawford
- Kill Devil Hills, North Carolina
---
(2002)
I found Twinkle in "The Vermont Country Store" (www.vermontcountrystore.com) catalog. I too, have been looking for this product for months since my local grocer no longer stocks it. It's a great copper cleaner. The only one I've found that really works!
Dorine K
[last name deleted for privacy by Editor]
- Minneapolis, Minnesota
---
(2002)
Q. Hi,
I wanted to clean the copper base of my heatsink for a computer CPU today, so I walked into my local Home Hardware store and found it in seconds. Tell me, is it very abrasive? I want to rid this very smooth copper surface of a dual coloration, though I think it's harmless prior to installing the heatsink.
Thanks for any advice.
Oliver Y
[last name deleted for privacy by Editor]
- Toronto, Ontario, Canada
---
(2002)
TWINKLE Copper Cleaner (paste - in a hockey puck like container with a sponge pad for application is called a "kit") and is sold by Malco Products, Inc., 361 Fairview Ave., Barberton, OH 44203 Their phone number, listed on www.twinklepolish.com, resulted in delivery five days later.
Most of the other posted information seems obsolete or worthless. Please consider checking what I have written and then delete the old obsolete junk.
Scott N
[last name deleted for privacy by Editor]
- Albion, Indiana
Ed. note: One man's trash is another man's treasure, Scott. You call it "old obsolete junk"; I call it all charming. Readers might have called your posting obsolete worthless junk too, since many of these earlier links work and yours wasn't working less than a year later --but now the URL works again so I'm glad we didn't delete it. :-)
---
(2002)
Twinkle copper polish still out does the rest. Since S.C. Johnson Co. sold it to Malco Products, it seems to be disappearing from the grocery store shelves. I have tried several other products. The closest I have come to satisfaction is Wright's Copper Cream [linked by editor to product info at Amazon]. Everything else is far less satisfactory.
You can go to Malco Products on the web, click on home products, then on Twinkle copper polish, and buy it direct from Malco Products for $15 a case (prior to shipping): 6 - 4 3/8 oz plastic cans with the screw on lid we all remember.
The product from Drackett is similar, but is not the same one we all remember from our youth. I grew up with my mother having us polish the Revere Ware copper bottoms on her cookware with Twinkle copper polish paste.
Daniel W
[last name deleted for privacy by Editor]
- Warwick, Rhode Island
---
(2002)
I had found Twinkle at a Long's Drugs here in the Bay Area--this was about two years back, and now they don't seem to carry it anymore. I'm so tickled to see this website & all these people searching for this same product. TWINKLE really is the best!
Chris C
[last name deleted for privacy by Editor]
- San Jose, California
---
(2003)
Hello,
I have found a website where you can purchase 2 containers of "Twinkle" silver or copper polish. Total for 2 including shipping was $15.85 . I was so excited to find it! The website is Vermont Country Store. They have a lot of neat stuff.
Have fun shopping! Shelly :)
Shelly C
[last name deleted for privacy by Editor]
- Milaca, Minnesota
---
(2003)

Thank you for the thousands of orders we have received in the past 3-4 years. Unfortunately we have found what is believed to be our last batch of TWINKLE copper cleaner. We are sending a sample to a chemical blender in Philadelphia in the hope that we can have it duplicated.

Jerry Schmidt




Shore Is Clean Supply - Whiteford, Maryland





---

(2003)

I ordered Twinkle Brass & Copper Cleaner Kit (pack of 6 which I am sharing with friends) directly from Malco Products 800 number after pressing 5 for customer service. Was told that True Value Hardware carries it in their warehouses. If your local True Value store doesn't have it, tell them the part number in their warehouse is 817429 for the brass and copper and 817411 for the silver cleaners. They should be able to stock it for you so you can buy one can at a time.

Steve B

[last name deleted for privacy by Editor]




- Sonoma, California





---

(2003)

I too was looking for Twinkle copper polish. The kind in the round white tub with copper lid and applicator sponge. I couldn't believe there was a web page where others also were looking. My grandparents used it to clean their revere pans, and so did my mom and now I do too. I know there is a grocery store in Sault Ste. Marie, MI that carries it. On Three Mile Rd. When we used to visit my grandparents who used to live there I would stock up but unfortunately they are now both gone. I will try the great suggestions you have all given me. THANKS!

Kim H

[last name deleted for privacy by Editor]




- Jackson, Michigan




---
(2003)
Like many of you, I was a loyal Twinkle Copper Cleaner user. My copper bottom pans are in sad need of cleaning and I have been unable to find the products for the past two years. Surely as popular as Twinkle is it has to be available somewhere locally.
Jo Ann K
[last name deleted for privacy by Editor]
- Bentonville, Arkansas
---
(2003)
My grandmother loves this stuff and since she now lives with us and brought her Revere ware I have looked all over for it. I have found two on line places to buy it. I included the links. And also Winn Dixie grocery stores carry it.
Vermont Country Store, www.vermontcountrystore.com
Jensco Inc., www.jensco.com/brasscleaners.html
Jennifer K
[last name deleted for privacy by Editor]
- Swansboro, North Carolina
---
(2003)
I love this stuff too, and all the stores here in Denver have stopped carrying it. I am wondering WHY (because it seems like Twinkle polish is such a popular and well-loved product) did the company stop distributing it to local grocery stores? Are they trying to create some sort of Twinkle-mania here? PLEASE BRING TWINKLE BACK! :-) ciao
Ann
[last name deleted for privacy by Editor]
- Denver, Colorado
---
(2003)
To all Twinkle lookers. Twinkle has gone off the shelves in Canada too but I went on the Malco Products website and found it there. Malco purchased the product from S.C. Johnson. I then looked up Malco's direct number on the internet and called them in Ohio. They forwarded me to a Canadian 1-800 and she was able to send me to Home Hardware where I found a large stock of Twinkle Copper cleaner which I purchased. Check the Malco Products website (www.malcopro.com) and give them a call as they do still produce the product and will help you find a place nearby to purchase it. The Canadian supplier is currently re-contacting stores in order to get it back in stock. The problem arose because of the changed company. I have my supply now and wish everyone the best of luck.
Hilary A
[last name deleted for privacy by Editor]
coty - Edmonton, Alberta, Canada
---
(2003)
This is great! My local grocery stores don't carry Twinkle anymore and my copper pots that used to shine as they hang have been begging me to find another source. Nothing else out there is nearly as good. Thanks for all the info!
Dorothy B
[last name deleted for privacy by Editor]
- Forest Hills, New York
---
(2003)
I live in Northern Virginia and you can purchase Twinkle at Giant Food.
Frank P
[last name deleted for privacy by Editor]
- Lorton, Virginia
---
(2003)
Just got back from a vacation in Key West Florida and they had Twinkle on the store shelves! Both in the "Publix" and "Winn Dixie" super markets. Of course I bought four cans for myself! cheers!
Mike M
[last name deleted for privacy by Editor]
- Fryeburg, Maine
---
(2003)
I also grew up with copper-bottom Revere Ware pans, and now have my own collection hanging on a pot rack. Can't imagine cooking with anything else, but had been wondering if I had to abandon the pot rack. Nothing I've found works as well as Twinkle, which has disappeared from store shelves here in NH as well. I'm kicking myself for not trying a simple web search on Twinkle much sooner.
Thanks, everyone!
Pam F
[last name deleted for privacy by Editor]
- Bedford, New Hampshire
---
(2003)
This is really funny! I am about to run out of Twinkle and have been asking everyone about it. No one seems to have heard of it. It is the best product made for copper, and it also takes the hard water stains off my stainless steel shower faucets. Anyway I found this website while on a search engine. Had no idea this product was so popular. I thought I was the only one in love with her "Twinkle". What a small world!
Ann H
[last name deleted for privacy by Editor]
- Pine Grove, California
---
(2003)
I have spent several months looking for Twinkle Copper Cleaner. It used to be in every grocery store and hardware store in Iowa. I finally have found it in one store about 45 miles away. It is the same product I used as a kid, cleaning Mom's Revere Ware copper bottom pans. This product was always great and it's great that so many people love this product.
Doug M
[last name deleted for privacy by Editor]
- Bridgewater, Iowa,
---
(2003)
I have used Twinkle since 1967 and couldn't believe it when I had to search everywhere for the product. (Until recently I had always found it in every grocery store in town) For those people in the Indpls, IN area I found it at O'Malia's Grocery. It is $3.99 per can. I guess I wasn't losing it because I see we have a lot of Twinkle lovers out there. I love the Silver cleaner too!
Cheri H
[last name deleted for privacy by Editor]
- Indianapolis, Indiana
---
(2003)
You can purchase "Twinkle Brass & Copper Cream" online at Jensco Inc., www.jensco.com
Jane H
[last name deleted for privacy by Editor]
- Greenwich, New York
---
(2003)
Hello twinkle copper cleaner fans. I live in Ct. and want to tell you that a store here still sells the wonderful yellow paste. It is Bethel Food Market in Bethel Ct. If you look them up on the internet, you may be able to ask them where you can get the product or if they can sell it to you directly. Good luck.
Kathy L
[last name deleted for privacy by Editor]
- Brookfield, Connecticut
---
(2003)
This yellow twinkle does not work on my copper kettles like the old blue twinkle use to. All I can find now is this yellow stuff with a sponge. Does anyone know were I can find the blue twinkle?
Rich N
[last name deleted for privacy by Editor]
Bent River Brewing Co. - Moline, Illinois
---
(2003)
Yesterday I found Twinkle copper polish at Wal-Mart in North Vancouver, BC. Hooray. Have been searching for it for months.
David W
[last name deleted for privacy by Editor]
- Surrey, BC, Canada
---
(2003)
Hello,
I used to use twinkle copper cleaner but I have not been able to find it and I went crazy looking for it. But I found a different cleaner. It is called Wright's copper cream. I find that it works the same as twinkle. who ever is looking for twinkle might want to look in to Wright's copper cream.
Mykal K
[last name deleted for privacy by Editor]
- Bronx, NYC, New York
---
(2003)
I have bought Twinkle Copper Cleaner, (paste form) for 35 years. The best there is. Bought it all over the United States where I have lived. Only one store in the Danville, Virginia area had it, but that was enough. Now, I am in Arkansas for awhile and have looked in every store, in town and nearby towns. I am looking NOW that is how I found this site. A hardware store told me they will order it if I can find out who makes it. I was most delighted to find all of the messages of people who love the Twinkle Copper Cleaner too.
Joyce G
[last name deleted for privacy by Editor]
- Clarksville, Arkansas
---
(2003)
google found Ltr.No.7141 when I looked for Twinkle Copper cleaner. It also found SCJohnson. I wrote them. They responded. [online sources that work seem to come close to $5 for the 4.375 oz can and $7+ for a 7 oz can for 4 to 12 cans.]
Dear Herschel M,
Thank you for your e-mail regarding TWINKLE Copper Cleaner. In March 2000, SC Johnson sold TWINKLE to another company, Malco Inc. We now direct all product inquiries to them.
Malco Inc's toll-free number for consumer product information is 1-800-253-2526 ext 217 (Monday - Friday, 8:00 AM - 4:30 PM ET). I believe they will be happy to help you with your product questions or comments. If you wish to write the company, their address is:
Malco Inc.
361 Fairview Avenue
Barberton, OH 44203 < < < that's about an hour SSE of Cleveland - HMR > > >
For your future reference should you have comments or product information needs regarding SC Johnson products, we invite you to visit or e-mail us at www.scjbrands.com.
Sincerely,
Andrea M.
Consumer Resource Center
SC Johnson, A Family Company
Toll Free Number: 1-800-558-5252
www.scjbrands.com
Thanks for being here for me.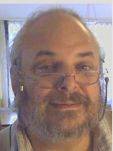 Hesch Rothman
High School education - Brooklyn, New York
---
Ed. note: I often wondered how people find themselves running fan clubs. Are they hoping that Britney will drop in and smooch them up, or that Bruce will send them passes to his concerts? Yet here we find ourselves-- who have never even used the product--hosting the Twinkle Fan Club :-)
---
(2004)
Twinkle, Twinkle little can.
How I wonder where you am.
You used to shine my pots so brite, now I wonder if again you might?
Chris Ohare
- Boynton Beach, Florida
---
(2004)
I HAVE FOUND TWINKLE AT THE TRUE VALUE HARDWARE STORES IN MY AREA. THE TWO STORES ARE LOCATED IN BUFFALO,MN. AND IN ANNANDALE, MN. THE PRICE RANGES FROM $2.99-3.29. THE PRODUCT WORKS GREAT AND IS THE ONLY WAY TO GO.
JEFF SYLVESTER
- Annandale, Minnesota
---
(2004)
Well after a long exhausting search for Twinkle Cream. I have located the name of a supplier from Canada off this web site. I will be calling the supplier in the morning to order a few cases. For myself and my customers. I thought I was the only one left using it, since the stores in Grande Prairie have run out.
Colleen Weidlich
- Grande Prairie, Alberta, Canada
---
(2004)
I am shocked at how many people are seeking Twinkle Silver and or Copper Cleaner.....I have found one kit of copper but alas no Silver. What is going on? Safeway used to stock and now...nothing, and no explanation.the twinklepolish.com doesn't work...
Vicki Gabereau
- West Vancouver, Canada
Ed. note: We noticed that site not working at the same time you did, but it seems to be back on the air for now at least.
---
(2004)
In Canada, look for Twinkle in Walmart or a Home Hardware, you should find it.
Bill Fairchiod
- Barberton, Ohio
---
(2004)
I would like to know who sell Twinkle in Anchorage. I used the last can I had and cannot find it. Who sells it here in Anchorage? Thanks!
Barbara Nahorney
- Anchorage, Alaska
---
(2004)
Found twinkle at this site
www.the5and10.com/proddetail.cfm/ItemID/356/CategoryID/23
pretty reasonably priced too!
Jon
- Framingham, Massachusetts
---
(2004)
I can't believe so many people are looking for Twinkle. It just disappeared out of the stores I usually buy it from and I haven't been able to find it for ages. Today I thought "I'll do a web search" and - voila! This conversation string has been going for over three years now - what a hoot! I called my local Walmart and Yay! they have it at Walmart at Guildford.
Patricia Blomme
- Surrey, BC, Canada
---
(2004)
I cannot believe how long I have searched for "Twinkle" before it finally occurred to me to do a google search. In minutes, I had placed an order for this wonderful product. How wonderful that we can all search this way! Thank you fellow Twinkle lovers.
Joy
- San Carlos, California
---
(2004)
I am also seeking a source of Twinkle polish, but here in the UK. Can anybody suggest a source for me, please?
Carole Filer
- Exeter, Devon, England
---
(2004)
Well I think you all have helped me find what I need. My mother will not let me use anything but Twinkle on her pots and pans. Since we have moved back to Florida we have not been able to find it anywhere. As a kid growing up in Chicago I would be washing dishes and she would say don't forget to Twinkle. Now as an adult myself I really know it is the best copper cleaner around. Soon when we stock up I'll be telling my kids don't forget to Twinkle. It is a sparkling family tradition.
Christy Garrett
Mother and work hotel industry part time - Orlando, Florida
---
(2004)
As a former employee of Revere Copper & Brass in Rome, New York (Fork-lift Driver, Cast Shop, 1968), and as my Mom's former head copper pot-washer-and-polisher (Kitchen sink, 1964-67), and as the all-grown-up owner of a new deck handrail (new as of today!) made with 6' horizontal runs of bright 1-1/2" copper tubing set between 4x4 posts, I am SO glad to have found this web site! I simply assumed I'd be able to stroll into Safeway tomorrow, or Ace Hardware in a pinch, and walk out with a can or two of Twinkle, a product my wife has never heard of, and one which she refuses to believe can possibly clean copper as quickly and effortlessly as I have described to her. How embarrassing it would have been to have to tell her they no longer make it.
Thank you, www.finishing.com, for being there in response to my serendipitous Googling!
Michael Alexander
- Strawberry, Arizona
---
(2004)
Twinkle Paste can be found at Sur la Table (www.surlatable.com) stores across California, as well as on drugstore.com.
Scarlett May
- Santa Monica, California
---
(2005)
I have been searching in the Jonesboro, Morrow area for several months now for Twinkle to no avail. I decided to try the internet as a last ditch effort and voila I have hope I shall be able to get a supply of Twinkle. Thanks!
Dorothy Bloss
- Jonesboro, Georgia
---
(2005)
Sur La Table carries the silver polish these days but not the copper. They suggested Gelson's who also don't carry it. I guess I'll buy it online but since one container can last a couple of years the thought of buying 6 at a time seems like overkill.
Cornelius Conboy
- Los Angeles, California
---
(2005)
To all who want an update on Twinkle copper cleaner, I just spoke to Claire in customer service at Malco Products, Inc., 361 Fairview Ave., Barberton, Ohio 44203, 1-800-253-2526, www.twinklepolish.com. and just learned Malco is looking to reach other interested customers for their Twinkle product (even worldwide). I told her to have Malco tap into this website.
I'm advised our US grocery stores are replying they don't carry Twinkle because no one asks for it or it doesn't sell. Nothing could be further from the truth, eh? As for who carries Twinkle in Washington DC area now, I found it at Fischer's Hardware Department Store, 6129 Backlick Rd., Springfield, VA. 22150, 703-451-3700, for $4.99 per container (they will do mail order shipment, even to Australia, but it will be pricey). Also availability resumed at large Giant Food stores (at least in Springfield or Annandale, VA, etc.) for $2.99 per container. Forget Springfield store for now - I bought out their entire supply last week (03/25/05), and they'll have to restock again ! My copper pots were once again bright and presentable for Easter.
Good luck, everyone, hopefully Malco will make Twinkle more available to you soon.
Paula Keatley
- Arlington, Virginia
---
(2005)
Thank you for all of the notes written regarding Twinkle! I called my local true value and gave them the item # 817429 for copper cleaner and they ordered a case for me! The cost is 4.99 each and no shipping charges!
Cynthia Kinderman
- Chicago, Illinois
---
(2005)
I found "Malco Products Twinkle Brass & Copper Cleaning Kit" at drugstore.com. It is 4.38 oz for $3.49.
Lowell Larsson
- Baltimore, Maryland
---
(2005)
Thanks for tip on drugstore.com. THEY carry and sell Twinkle copper cream. No one in Las Vegas carries this product.
Norman Terry
- Las Vegas, Nevada
---
(2005)
I am looking for Twinkle for my mother who swears by its worth. Only problem is - I am in Australia. We used to be able to get it here and now we can't. I have e-mailed the company through the website but have had no reply.

Anyone got any ideas?
Nicole Schmitt
- Mooloolaba, Queensland, Australia
---
(2005)
As a boy, I found great pleasure in seeing my mothers Revere Ware with copper clad bottoms gleaming. So, I took it upon myself to make sure that every pot and pan with this material on the bottom was brilliantly clean. "Twinkle" did just that. Recently, I acquired some of the aforementioned pans but couldn't find Twinkle anywhere. My mother had some left in an old container (paste form) dated 1975 by The Drackett Products Company. To my surprise it still functioned respectfully. I've only been researching for a couple of days and have accidentally come across your site. I didn't realize there were so many other users of this product. I'm looking for any information about The Drackett Products Company: when it was founded, when or if they were taken over by another company etc. etc. and of course I'm also looking for Twinkle. I will use information supplied by other seekers at this site.
Christian G. Reed
home renovations - East Windsor, New Jersey
---
(2005)
-- appended to existing thread by editor
I am desperately seeking a place to purchase "Twinkle". I stumbled upon this product years ago in a drugstore in Calif., but cannot seem to find it anywhere here in Arizona. I will settle for nothing else! I have a large collection of brass items (75 or so) that are in dire need of polishing. I will consider buying in qty. if need be; I'm tired of all the buffing and black fingernails!(Sorry, I'm a female.)

I was told that Ace Hardware carried Twinkle but I have contacted all of the Ace and True Value hardware stores within a 20 mile radius and no one stocks or have the means to order it for me.

PLEASE ANYONE WHO CAN POINT ME IN THE RIGHT DIRECTION OF WHERE I CAN PURCHASE "TWINKLE", I WOULD LOVE TO HEAR FROM YOU!

THANKS!

SINCERELY,

NOT A TWINKLE IN MY EYES
Christine Hall
collector - Phoenix, Arizona
---
2006
I have just come across this forum one the internet I am in the UK and I am also looking for Twinkle copper Polish has anyone got any ideas Please?
Many thanks,
Terry Bates
- Gosport Hants, UK
---
2006
Product search results for twinkle copper polish
Malco #525105 4.4OZ Twink COP Cleaner - $3.49 - SHOP.COM
Paul Mcsherry
- Albuquerque, New Mexico
---
2006
I have been using Twinkle for at least 25 years for everything from copper and brass wood bins to sterling silver flatware and it is great because it can easily be washed off so doesn't leave residue - especially on food utensils. I cannot find it in any of the stores on Vancouver Island that would usually carry it. I checked one internet site advertising but they have no stock. I'd very much like to find some if anyone knows of a sure supplier that ships (not too expensive, I hope).
Sandy Bumpus
- North Saanich, BC, Canada
---
2006
My wife, her mother, and my mother all used Twinkle Copper Cleaner for the copper bottom pans. While my wife is dead, her copper bottom pan live on! I still have a small quantity in a contained with the Drackett Products, Co., Cincinnati, OH on the bottom - and the date: Copyright 1975.
It has been great to find some many other fans, and some prospective sources of the product. Seems like it has changed hands at least twice.
Taylor Sanford
- Mesa, Arizona
---
2006
The happiest person alive. I live in the S.F. bay area and until I found this website, I was unable to find Twinkle Copper and Silver Cleaner. I found it at The Value store in Bolder Creek on one of my outings and am so happy. Silver trinkets and candle holders which I have been unable to get clean for years, is now on display and boy does it TWINKLE. Can this product not be reintroduced to larger stores? I will hunt for it if I must, but it would be so much easier if I did not have to travel.
Sincerely,
Krist Schuhr
retired - San Bruno, California
---
2006
Hi, this link may help in finding Twinkle products: www.twinklepolish.com/ - They have a 800 and email address for purchasing. Good luck in the hunt.
Kath Wells
- Newcastle, NSW, Australia
---
2006
I have had my own set of Revereware copper pots for 35 years & for the first 20 years was happy using Twinkle. Then, poof, it disappeared. Twinkle is non-abrasive & only takes a wipe to clean. It is so much better than the product my local stores carry now, which requires a lot of elbow grease & then a touch up with a scouring pad. I feel like I am ripping the copper off the bottom of the pan. I, too, have been searching & thought I was the only one. So happy to find I am not alone. Thanks for all the great suggestions!
Nancy A Jefferis
- San Diego, California
---
2006
Just a note for anyone looking for Twinkle in San Diego...I found Twinkle at North Park Hardware on University. They said they always carry it.
Nancy A Jefferis
- San Diego, California
---
2006
My silver is still not Twinkling.
It seems that EVERYONE is just crazy about Twinkle Polish whether Brass, Copper or Silver. I loved it, too, but can't find it anywhere in Montreal, Quebec, Canada. Any leads? I tried the Malco site (tinyurl.com/txtjr) but it appears their online store is closed! In any event, I certainly don't want to buy it in bulk as required at the Malco store.
Jay Rumanek
consumer - Kirkland, Quebec, Canada
---
2006
What a hoot! I searched several grocery stores and Canadian Tire today for Twinkle, sans succès. Two days before Xmas and I'd just run out of the best copper and brass cleaner ever. Just for a laugh I thought I'd GOOGLE the product and voilà - so many hits! I couldn't imagine going near a Wal-Mart 2 days before Xmas so opted for the Home Hardware route (both Canadian retailers had been mentioned on this site).
Home Hardware stores are about as rare as Twinkle in Toronto, but good old Pollocks on Roncesvalles stocks both the brass/copper cleaner and the silver polish. I've never tried the silver cleaner - does it work without scratching the silver? Is there a tarnish preventative in it?
Jan Henshall
- Toronto, Ontario, Canada
---
(2007)
Bula (hello!) from Fiji!(a remote island country in the South Pacific),
I just have to add my two cents because my son, Nitai, who lives in Eugene, Oregon, informed me about a month ago that he was sending me a 'care' package. I innocently asked him to throw in a jar of Twinkle. heh heh. Poor guy. After running all over Eugene without success, he found this website and suggested I read it. heh heh. Here in Fiji the only brass and copper cleaner I have found is Brasso which is really smelly, irritates your skin and eyes and nose, separates into oily and hardened parts and oh yes, doesn't work. heh heh. Twinkle, on the other hand, smells nice, feels as gentle as baby powder and works with very little effort which my arthritic hands appreciate greatly. So, since I have 5 nice brass candlestick holders and bells and offering plates for my altar, I threw it away and thought "I need Twinkle!" Thank you everybody for your posts. Nitai says he is just waiting for his Mom's Twinkle to arrive in the mail. heh heh.
Rasa Manjari
- Taveuni, Fiji Islands
---
(2007)
I'm a Canadian and was very pleased with Twinkle Copper and Silver cleaners, but I cannot find any in supermarkets, hardware stores or drugstores here. What is the reason? I liked the paste-like cleaner and all I seem to be able to buy is a powder and I dislike using the powder.
Jocelyne Field
- St-Jean-sur-Richelieu, Quebec, Canada
---
(2007)
The ongoing Twinkle saga.. Jocelyne I just spoke with the Canadian distributor for Twinkle. They are located in Markham Ontario. She advised me that Twinkle is carried by Home Hardware Stores across Canada. If you contact them perhaps they can suggest other sources for it in your area.
Call Joy at 1 800 268 3425
Ray Dennis
- Mississauga, Ontario, Canada
---
(2007)
In request to where to purchase Twinkle silver and copper cleaners, go to www.hometrendscatalog.com and search on polish, you will find Twinkle there... I use it all the time to clean my copper bottom pots, my bisque porcelain sink, my stove top...my tea pot (exterior).. its great. Good luck.
Suznane Courtney
- Chantilly, Virginia
---
(2007)
I am just "Twinkled Pink" about finding all these Twinkle lovers. My Mom (88 years young) has been polishing her many many bits of copper and mine as well. Only Twinkle will do for her and now I have the names of places to look for it.

Thank you one and all for posting your information about where to find this wonderful product.
Anne Watson
- Peterborough, Ontario. Canada
---
(2007)
If anyone in the Sacramento, CA area is looking for Twinkle Brass and Copper cleaner.....the True Value hardware store (Walker Cordova Hardware) in Rancho Cordova, on Folsom Blvd. has it. If they don't have it in stock, they'll order it for you. It's the paste in the jar and sells for $3.49 per jar. GREAT stuff. Hope that helps. :)
Kathy Turner
- Rancho Murieta, California
---
(2007)
I can't believe I've stumbled on this site... only last week-end I was at my mother's, in Switzerland, who asked me to look for this silver/copper cleaning product called Twinkle. She wasn't sure it was still around. I suspect she used it in 1953, when she was an au pair in England. And obviously never forgot how great a product it was! I looked around, in vain. So decided to try online, and hop, I got lucky. I've noticed two other people from the UK have asked about it, but nobody seemed to have an answer for them. Anybody now? Thanks in advance, for my mother's sake.
Isabelle Deblue
- London, England, UK
---
January 21, 2008
Have used Twinkle so many years and could not believe it when the product all but disappeared. Was recently (few months ago) able to order both the copper and the silver paste in the white round tubs from www.ShopHomeTrends.com at Phone # 800-810-2340. They are in Rochester, N.Y.
With all due respect to the other manufacturers, have tried the other products and not found anything else that works nearly as well as Twinkle paste for copper bottom pots and most tough jobs such as cooked on hard-water minerals, stubborn stains on the inside of pans.
However, for the brightly polished outside or lids of metal pots and pans and similar objects, a good liquid cleaner that says on the label that it will not scratch at all is the best to use. The Twinkle paste has enough abrasiveness that you don't want to use it for those areas.
March Starr
Tampa, Florida
---
April 10, 2008
After reading the contributors suggestions for finding Twinkle Copper Cleaner, I found it at our local True Value Hardware in Tower, Minnesota. I appreciate the help I received from your website.
Lois Schmidt
- Tower, Minnesota
---
May 17, 2008
Thank God for the Internet! I have been searching high and low for a couple of years after the stores I frequent no longer carried Twinkle. In desperation I tried Brasso which was totally useless and really stinky for cleaning copper. I am so happy to find like minds who value the best copper cleaner there is, Twinkle. With all the info on this site, I now can return to beautiful-looking copper when I receive my order. Malco, are you listening to all of these people that love and need your product? Please bring it back to all of our local stores!
Susan McPherson
- Bayside, California
---
September 15, 2008
I have found Twinkle Copper and Brass Cleaner and Twinkle Silver Polish at www.shophometrends.com. It is Product
# 109108. The 4-3/8 oz. jar looks just like I remember. It costs $9.99 for one or $18.00 for two. Here in Tucson, it is difficult to find products that I remember getting easily in the Chicago area.

Hope this helps all of you Twinkle lookers.
Alice Kelber
- Tucson, Arizona
---
October 9, 2008
I have a small amount of "1975 The Drackett Products-Twinkle Silver Polish" left.
It is the only product I have ever found that cleans household silver properly along with a wonderful satin finish.
I have been unsuccessful in sourcing this product in Australia for some years.
Is there anyone with information available that will assist me with this quest please?
June Metcalf
hobbyist - Australia
---
February 13, 2009
I live in Switzerland and loved Twinkle very much. The Swiss importer told me that Twinkle doesn't exist anymore! I try now to get the product from USA. With the help of god I can perhaps succeed.
Juerg Baschong
- Basel, Basel-Stadt, Switzerland
---
March 6, 2009
Imagine my surprise in finding this site! I too was looking for Twinkle Copper Cleaner and found not only locations to order the product; I also found fans that are as avid as I am.
My mom purchased her Revereware pots the same year I was born (1953). We have never used anything else to clean them until recently when Twinkle seemed impossible to find at all the usual places. I've tried others in desperation and have paid twice the price of Twinkle, all to no avail. Yippee, I can now find this gem of a cleaner thanks to all of you folks.
Thanks for the help and glee at finding a "tried and true" product!
Robin Ornellas
- Carmel Valley, California
---
April 19, 2009
I too have looked long and hard for Twinkle since Wal-Mart stopped carrying it. Finally today I located it at Home Hardware here in Oakville. Will be going out today to stock up!
Nancy Mounsteven
- Oakville, Ontario, Canada
---
May 14, 2009
I have been looking all over for Twinkle cleaner/paste for copper/brass and silver.......does anyone know where I can find it in Montreal or Laval......I've tried to write to the company several times with no answer...I now see on this site that it was sold to malco.....Hellooooo anyone at Malco.....could you bring back Twinkle?...I've used this product since 1980 and I swear by it and so do the other people on this site .....Can someone at Malco tell us where they sell it.....at which stores?.....Thank=you....
joanne pionati
- laval,Quebec,Canada
---
May 19, 2009
Dear Readers,

Kindly be advised that, recently I have been able to contact with Advantage CKN, the Canadian broker of the suppliers of 'Twinkle'-Brass and Copper cleaner. In Brampton Ontario some of the "Home Hardware" stores are carrying it. One of these stores is "Westwood Home Hardware" at 7205 Goreway Drive, Mississauga, ON, L4T 2T9. Their telephone number is (905) 677-0234 and Fax number is (905) 677-0245. Hope, you find this information useful. God bless you all.

With best regards,

S.C
Soumen Chatterjee
- Brampton, Ontario, Canada
----
Ed. note: Thanks for the info, Soumen. We had to delete the store manager's name and e-mail address though. We can't talk about individuals or post their names without their permission; and in this age of spam, no one wants their email address publicly posted without permission :-)
---
May 15, 2009
For the Twinkle polish enthusiasts: I have found Twinkle cleans not only copper, but is the best cleaner for brass handbells! I've tried EVERYTHING to get White Chapel bells clean, and the only thing that really makes them shine is Twinkle! I know this isn't useful for most folks, but when I used to play the bells, they just looked grubby unless someone polished them pretty frequently, and Twinkle was the easiest product to work with, and cleaned and polished them beautifully. Recently I've been looking in vain in all the grocery stores for Twinkle for a second hand copper sieve I found at Goodwill (it is really looks scruffy, but maybe it just needs a good polishing). But I haven't looked at Giant, nor have I looked at the TruValue Hardware in Burtonsville, MD. At least I have a chance to find it in one of these places. Thanks to everyone who posted places to look!
VG
Virginia Garber
- Baltimore, Maryland
---
June 5, 2009
As an employee at Malco Products in Barberton Ohio I can tell you that we used to manufacture Twinkle for SC Johnson and when they were going to discontinue it we purchased the rights to the product and YES, the Twinkle Brass and Copper Cleaner paste IS still being made, daily in fact, and we would be more than happy to send you a case of 6 or 12! I hope that this helps everybody!
Nick Scherting
- Barberton, Ohio
---
October 8, 2009
I am so tickled to see twinkle! I have not found it in the Southern California area for quite some time. I have tried others from Ace Hardware but don't like them as well. I use the copper paste on all my antique brass candleholders! Thank you for the last entry from the actual manufacturer, I will order some right now! You made my day, along with all the other entries!
Linnea Nell Haley
- Huntington Beach, California
---
October 30, 2009
i found a new supply of Twinkle over at one of the True Value stores in town! just for the heck of it I tried drugstore.com and yes they have it in stock...
just thought I'd add this as an update
Heather Sendo-Miller
- Fort Wayne Indiana
---
February 9, 2010
When I moved to Arizona and once again found Twinkle Copper cleaner on the shelf I was told it was a hazardous chemical issue which kept the copper cleaner from being on the shelves in California - I have not seen the copper cleaner since...although the stainless/copper variety seems to show up now and again, as does the silver cleaner.

I buy it in Arizona, at the afore mentioned True Value, or online...

I buy only the copper cleaner because I like to use things specifically made for my task....
Teddy Cuda
- Chandler, Arizona
---
April 27, 2010
I have also been looking for Twinkle, and goggled it just for fun - I was surprised to find this site! Does anyone know where to buy their copper polish in the Queens/Nassau area? Also, is the internet order info still correct? My pots and I thank you in advance!

Carol Rosenblatt
- Floral Park, New York
---
August 24, 2010
Hello everyone,

Here is a little post to inform European and Swiss residents that Twinkle Silver & Twinkle Copper polish are now available in drugstores in Switzerland and on twinklepolish.ch or twinklepolish.eu. Have a nice day.
Darius Assefi
- Lausanne, Switzerland
---
December 7, 2010
I thought I was alone in this. Originally from UK but lived in US for over 20 years. I tried all kinds of other cleaners when I returned to the UK but NOTHING works like Twinkle. Had to bring some back from the US and now need to find someone who will sell it here! My revere pans are crying out for it.
Jacqui Stavish
- Austerfield, UK
---
September 1, 2011
Wow! Amazing...I am so Twinklated to have stumbled onto this site. We Twinklers are creating a new social network site and are rapidly putting the Tweeters to shame! I've been laughing my head off over all these wonderful comments from you passionate cohorts about my favorite copper polish. Like many of you, I also have Revere Ware and panicked a few years ago when I couldn't find the polish anywhere--and believe me I looked and looked. Luckily, I had an old Twinkle box with company contact information on it. I did some sleuthing and located the new company. Then, I approached our local hardware store in Carpinteria and persuaded them to start stocking it. They agreed. Unfortunately they've now closed their doors, but I found it at another local Ace hardware store in Santa Barbara. Now that I see how many of us there are (plus multitudes that haven't discovered this site yet), I will be sure to write down all these resources just in case. Meanwhile, we should all become reps for Malco or at least get them to launch a Twinkle Facebook page. Thanks for all the enthusiasm. Now I know I'm not alone. You've made my week!
Alicia Bottoms
- Santa Barbara, California, USA
---
September 21, 2011
Someone above mentioned they picked up Twinkle at a True Value Hardware store, so I tried the one closest to home. Not only did they have it--I got the last one on the shelf--but the clerk told me that it is a Standard Warehouse Item! So if you have a True Value nearby, your search is over.
Carl Robert
- Saint Louis, Missouri, USA
---
January 5, 2012
I just ran out of my supply of Twinkle Silver polish, and also the copper polish. After much searching in stores to find these items (which used to be readily available), I finally found this website. Thanks for all the information--I will certainly try to get it on line if I have to. Obviously, this company MALCO, isn't doing much advertising, so maybe that is why stores don't carry it. Or their marketing team needs to do some homework. What a shame not to be able to find this product readily in stores since there is so much demand (and antique dealers have told me it was the best!).

One little hint for those of you with copper jewelry or other lightly tarnished copper articles. Take some catsup from your refrigerator, spread it over the article, leave it on for 15 - 30 seconds, then rinse. Repeat if necessary. Catsup does a marvelous job of light cleaning of copper without abrasions--easy wipe and clean-up, too.
Maaries King
- Santa Monica, California, USA
---
September 1, 2012
Q. I Have tried to find Twinkle Silver and Copper Cleaner here in Canada. I was able to buy it in Safeway grocery store, but they have not been ordering that product for some time now. I would really like to find it again as it works great. If anyone knows where I can get it close to Abbotsford, BC Canada or close to Lynden, WA I can make a trip there. Thank you so much.

Joan Kams




- Mission, BC. Canada




---
December 25, 2012
A. I found Twinkle copper/brass cleaner at Wegmans supermart in Rochester NY. Less than $3.00.
Mac McCarty
- Pittsburgh, Pennsylvania, US
---
March 4, 2014
A. TWINKLE COPPER CLEANER -- It is available in Canada at Home Hardware
SMARY GARDNER
- Edmonton, Alberta, Canada
---
July 23, 2014
After searching for Twinkle at 5 different stores, and not finding it, I went to the web, found this thread, and looked up True Value stores in Chicago. I called the one on Southport. She said they had it in their warehouse and would get one for me. Takes a week, but I'm picking it up next Wed.
Thanks to all of you for your help,
Peggy Shake
Chicago
Peggy Shake
- Chicago, Illinois, US
---
January 3, 2015

C'mon, folks--it isn't necessary to reinvent the wheel. You can find Twinkle paste at Amazon =>
What CAN'T you find there?
Robert Strippy
- Richmond, Virginia, United States


This public forum has 60,000 threads. If you have a question in mind which seems off topic to this thread, you might prefer to Search the Site