Live! From beautiful Pine Beach New Jersey: Welcome to the world's most popular metal finishing website
topic 7112
Cutting and Deburring Stainless Steel Capillary Tube
A discussion started in 2001 but continuing through 2018
2001
Q. I'm currently trying to make gas flow capillary tubes from stainless steel. The OD of the tube is 0.0625" with an ID of 0.005", 0.006" and 0.010". The length of the tubes range from 0.120" to 0.5". I have tried shearing the tube lengths, grinding and currently EDM cutting. All leave a burr on the inside diameter, with the EDM leaving the smallest burrs. What would be the best method of cutting and deburring the tubes? The most important factor is consistent internal bores to length so that each tube length has a small well defined pressure flow characteristic.
Duncan B
[last name deleted for privacy by Editor]
- Madison, Wisconsin, USA
---
2001
A. Duncan:
I have seen short tubes prepared in small quantities by cutting with a diamond wheel, then polishing the ends flat and to length with very fine diamond abrasive films. This method is fairly labor intensive, but could probably be automated. Cutting with EDM or laser would also give you a reasonable starting finish.
Water jet cutting may also be an alternative, but I am not as familiar with the size options and accuracy for water jetting. Electropolishing is also an alternative for cleaning up the ends, but you may have to make an allowance on the diameter for overall material removal.
Good luck.
Larry Hanke
Minneapolis, Minnesota
---
2001
A. Duncan
I kind of like the idea about electropolishing to remove burr, but I am not sure you will get the precision finishing you are looking for. I vaguely remember a technology called ballizing were a ball is inserted into an I.D. and passed through. The only problem is, I have never heard of it being done to this small of a part. If this can be done, you don't need to be too precise on the cutting operation.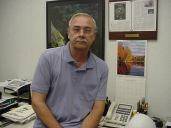 AF Kenton
Hatboro, Pennsylvania
---
2001
A. As far as the finished product and how to deburr, this part is well suited for a Thermal Deburring application.
CJ G.
[last name deleted for privacy by Editor]
- Greenville South Carolina USA
---
February 20, 2008
Q. I am trying to produce a very small OD cannula which is made of 304 stainless steel. There is usually a burr after I have ground the cannula. Is there any way that I can find an optimum grinding speed for this material?
Sandy Gok
student - Singapore
---
November 13, 2009
A. Also is explosive de-burr. I know it sounds odd but the parts go into a sealed chamber, gas (LP or natural I don't know) and then ignited. The resulting "flash" is enough to remove the thin burrs but not the mass of the part.
David Jaxs
- Dayton, Ohio, USA
---
---
May 25, 2018
Q. I am working on a project to remove burrs from tiny parts made up of SS304 by electrodeburring process, can someone please let me know the suitable process parameters such as type of electrolyte, volt, current, temperature etc.
Muhammad Usman
- Karachi, Pakistan


If you have a question in mind which seems off topic, please Search the Site