topic 7106
Removing Nylon Coating
An ongoing discussion from 1999 through 2015 . . .
(1999)
Q. Our company has recently begun working with steel tubing that has been coated with an aluminum-rich coating with a nylon (PA12, I think) coating on top of that. We've found that to do the required end-forming on the tubing it's necessary to remove about 3-5 mm of the nylon coating from the tube end. Any suggestions or advice on what methods we might try to do this would be greatly appreciated.
Mike Demchak
- Rochester Hills, Michigan, USA
---
(1999)
A. Dear Mike I suggest you will begin to try with paint remover material, the preffered is by brush application but you can try even by dipping method. Paint removers can be achieved by any local supplier to the metal finishing industry Yours,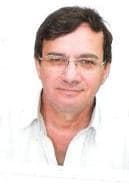 Yehuda Blau
YB Plating Engineering and Quality - Haifa Israel
---
---
(2001)
Q. I have the issue of nylon removal. The dipping process is not exact enough to ensure the removal of nylon to the precision and cleanliness that we need it. Could you please describe any detrimental effects on the base metal, if any? Any information on preferred bead blasting units, specialized equipment for the dipping process, etc. would be appreciated. Thank you,
Rachel Ramirez
- Orion, MI USA
---
(2001)
A. You did not mention what the base metal was. Assuming the base metal is iron or steel, you may use hot phenols (hydroxybenzene), formic acid or cresols (hydroxmethylbenzene) to dissolve nylon, & combined with ultrasonics you can pretty much remove nylon coatings.
Be careful, use proper safety precautions.
Have fun,
Dale Woika
Surface Conversion Sciences - Bellefonte, Pennsylvania
---
---
How to strip nylon coating on metal
July 27, 2015
-- this entry appended to this thread by editor in lieu of spawning a duplicative thread
Q. A few people know a French company named Arkema who supplies the medical grade nylon-11 powder. Our company makes nylon brackets, which the metal brackets are formed and then heated to certain temperature to allow nylon powder to be coated. the coat thickness is about 500um. we know that coat can be burnt off after heated to about 500 degree C. but that brings the enviromental issues. is there any way to strip the nylon coat except to burn it off?
Wayne Ron
- China


This public forum has 60,000 threads. If you have a question in mind which seems off topic to this thread, you might prefer to Search the Site