topic 710
Stainless Steel Polishing Method
2001
Thanks for this place for my question!
First.- We are a mechanical seal fabricator and manufacturer and like a part of our quality process we have to check the planicity of the surface in some parts of that seals, these step qe made it after the lapping process, after that we require the mirror finish in the faces of the parts specially in SS and ceramic parts, until now we can't get that kind of finish in the parts.
Second.- We are looking the right system to work in our plant with that parts and we'll appreciate your very kind answer .
Best Regards!
David Magana
- Monterrey Mex
---
2001
You say you lap your parts and are not satisfied with these results? I am surprised at this statement. Given the right abrasive in the lapping operation, you should achieve the results you are looking for without going to a secondary operation. I suggest you check with your supplier or a good abrasives distributor.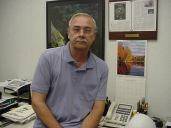 AF Kenton
Hatboro, Pennsylvania
---
2001
You might consider electropolishing for your stainless steel parts, mirror finishes and very low Ra / RMS values can be achieved.
Phil Sterrett
- Cleveland, Ohio USA
---
December 14, 2011
Q. We are using shaft grinder machine to get no 4 finish on sheet using silicon carbide wheels but we are not achieving no 4 finish as we get on readily available sheets.
Naresh Panchal
- India


If you have a question in mind which seems off topic, please Search the Site