topic 7046
What is inhibited HCl? Which inhibitor to use?
A discussion started in 2001 but continuing through 2017
2001
Q. We have a very serious scaling problem in our filter tubes, we have tried all sorts of cleaning mechanisms. We have been informed that inhibited HCl would help in descaling. Kindly let us know what inhibited HCl is?
Sanghani Harshal
- Nocil-RCD
---
2001
A. Hi Sanghani.
Straight HCl will attack steel as well as scale and rust. Inhibited HCl has organic additives that tend to coat the cleaned steel to inhibit the attack on the steel, directing more of the power of the acid into dissolving rust. Good luck.
Ted Mooney, P.E.
finishing.com
Pine Beach, New Jersey
---
2001
A. The word "inhibited HCl" is usually used to indicate hydrochloric acid with acid corrosion inhibitor.
Hydrochloric acid is usually used as diluted in water, particularly 3 to 10% which varies by the fouling characteristics and material in the system.
Acid corrosion inhibitor means organic compound which adsorbs metal surface to protect metal from acid atmosphere. It is commercially available and typically composed of several mixture of organic amines, imines, and/or thioureas, and so on.
There are a lot of products from chemical companies in the market and several types depend on the applications such as hydrochloric acid, sulfuric acid, organic acids, and so on.
The inhibited acid is at times heated usually up to 60 °C to facilitate the dissolving reaction between scale and the acids.
You should be careful to apply these acids, because hydrochloric acid, even inhibited, could attack some materials, like highly mechanically arranged devices and could lead to serious damage like cracking or partially detrimental corrosion. Especially for austenitic stainless steel, when it is finely modified.
Hiromi Kawaguchi
- Tokyo, Japan
---
---
Inhibitors for acid-metal reaction
(2002)
Q. Good day,
Acids do have adverse reaction with metals. My problem is, I want to dissolve lime and silica deposits adhering in metal. Using diluted hydrochloric acid will be very effective but I know for sure that the metal will be affected. Is there an inhibitor for this?
Your quick response in my inquiry will be very much appreciated.
Erlita A. Panaguiton
- Tondo, Manila, Philippines
---
---
March 6, 2009
Q. I have a project to clean a scaled boiler and also to clean an HVAC network. For the boiler I am going to use HCl and for the HVAC I am going to use Citric acid. My question is what is the inhibitor that I can add to the acid and at which concentration? Thanks in advance.
Charbel Ibrahim
chem engr in water treatment chemicals - Lebanon
---
July 1, 2009
A. To make an inhibited HCl solution according to ASTM, add 500 ml HCl to 500 ml water, and dissolve in 5 g of antimony trioxide, and 5 g of stannous chloride. Ta-da!
Ned Funnell
- Williamsburg, Iowa
---
March 29, 2012
Q. We have a big problem with huge scale shell (1-7 cm) in crude oil pipeline (steel pipes).
Could you please help me in choosing the proper solvent?
Ahmed Alam
- Hurghada, Egypt
---
July 27, 2012
Q. I too would like to know what the answer will be regarding the question on what solvent to use when you do have a scale in hydrocarbons pipe lines .
Robert J Rodriguez
chemicals - San Juan Puerto Rico
---
April 16, 2013
Q. I need to clean the boiler drum and all lines from iron oxide what chemical can I use and what the concentration

Mohamed Ahmed Arafa
thermal power station - Egypt
---
January 18, 2016
A. Dear Mr. Mohammad;
We recommend that you can use sulfamic acid for descaling your boiler tubes.
Nilesh Patel
ITALIA INCORPORATION - Ankleshwar , Gujarat - INDIA
---
---
February 22, 2017
Q. Dear, as you instruct to make the HCl inhibitor with stannous chloride and antimony trioxide is this perfect? And it will work as inhibitor without damage to steel surface? Kindly assist me.
NASIR MAHMOOD
- pakistan karachi
---
February 2017
A. Hi Nassar. Ned's advice was posted 8 years ago, so I doubt that he is monitoring the site and will see your question.
There are dozens or hundreds of proprietary formulas for inhibitors depending on the basis metal and what you wish to strip from it, such as rust alone, or zinc plating, etc. Most of them include organic compounds as well as inorganic salts, but the solution Ned refers to is called "Clarke's Solution", developed by S.G. Clarke in 1936, and the ASTM spec he refers to seems to be ASTM G1-03 [link by ed. to spec at TechStreet] .

Although much of the important technical literature, like that seminal paper from 1936, has now been moved behind "pay gates" offering only expensive short-term access (and so for practical purposes has been lost to the world), there are a few helpful papers like this one =>
-- Although you'll find it impossible to read it on-line due to repeated pop-up garbage, at least for now you can download it as a .pdf
Good luck.
Regards,
Ted Mooney, P.E. RET
finishing.com
Pine Beach, New Jersey
Striving to live "Aloha"
---
March 8, 2017
A. finishing.com's primary emphasis is surface finishing. If further surface treatment such as plating, phosphating or painting is contemplated, the inhibitor should not only inhibit the reaction of hydrochloric acid as Clarke's solution does, but it should also be rinseable. Clarke's solution is not rinseable and there are many proprietary formulations that inhibit acid attack and are rinseable as well.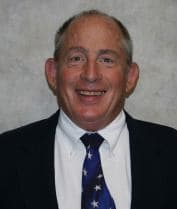 Tom Rochester
Plating Systems & Technologies, Inc.
Jackson, Michigan, USA


If you have a question in mind which seems off topic, please Search the Site